To add and style your content in sidebars and footer you can use widgets. To begin adding widgets, go to Appearance>Widgets.
There are default WordPress widgets that take the theme style though. More about WP widgets you can read here:
https://codex.wordpress.org/WordPress_Widgets
And there are also additional theme widgets. To add a widget to your sidebar/footer, just choose it and drag to the right side inside needed area. Then start configure settings filling in needed fields and selecting desired options.
NOTE: To add an additional field in the widgets that allow it (like Follow us widget), you need first save previous options for to activate Add new button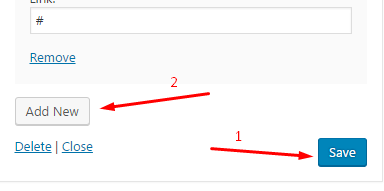 Let's take a look at Theme Widgets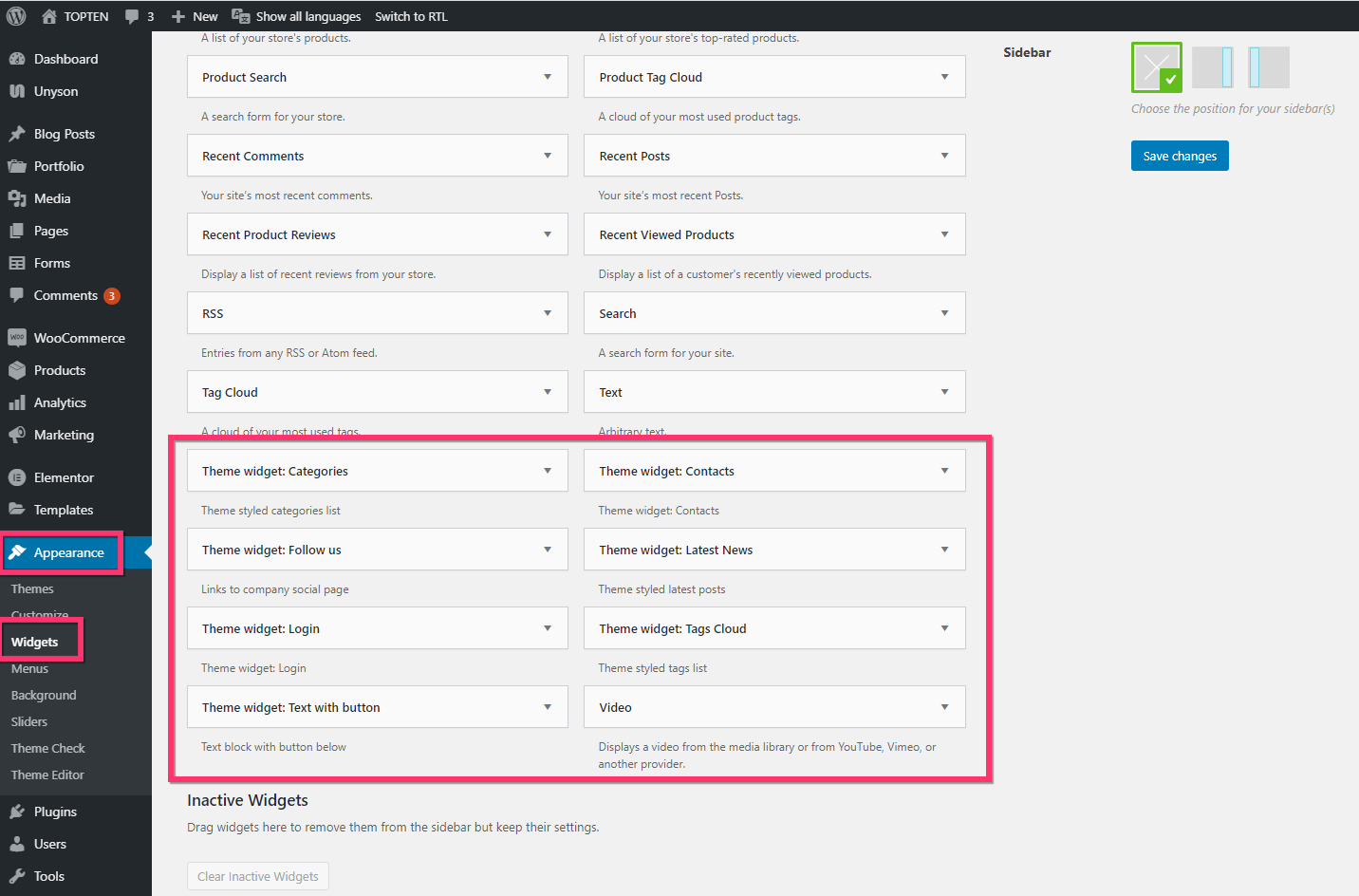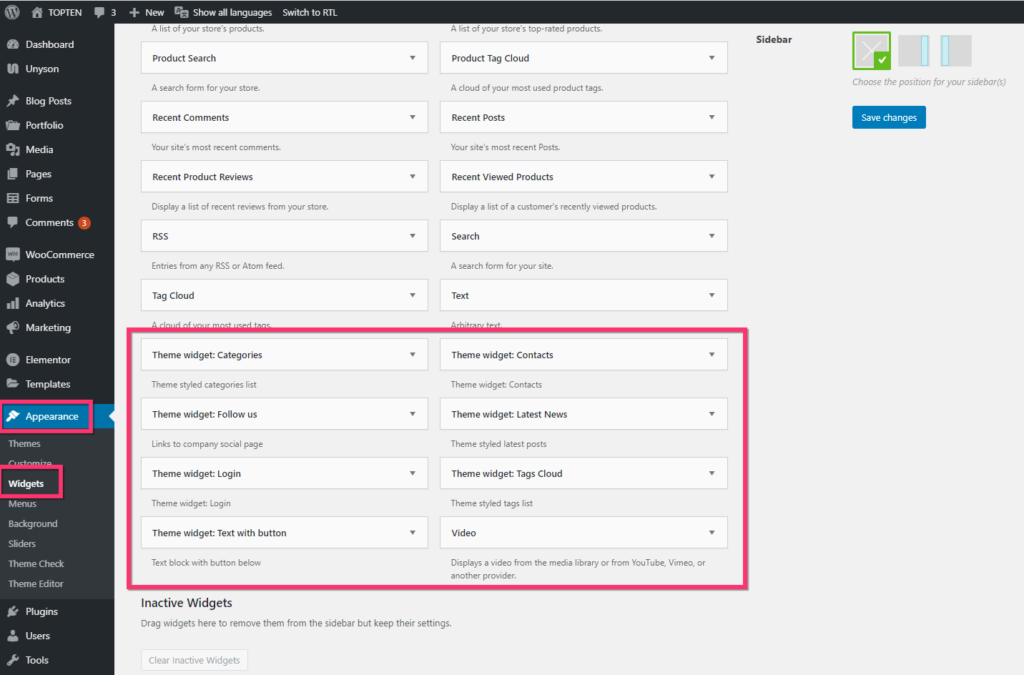 Category list
shows taxonomy objects with number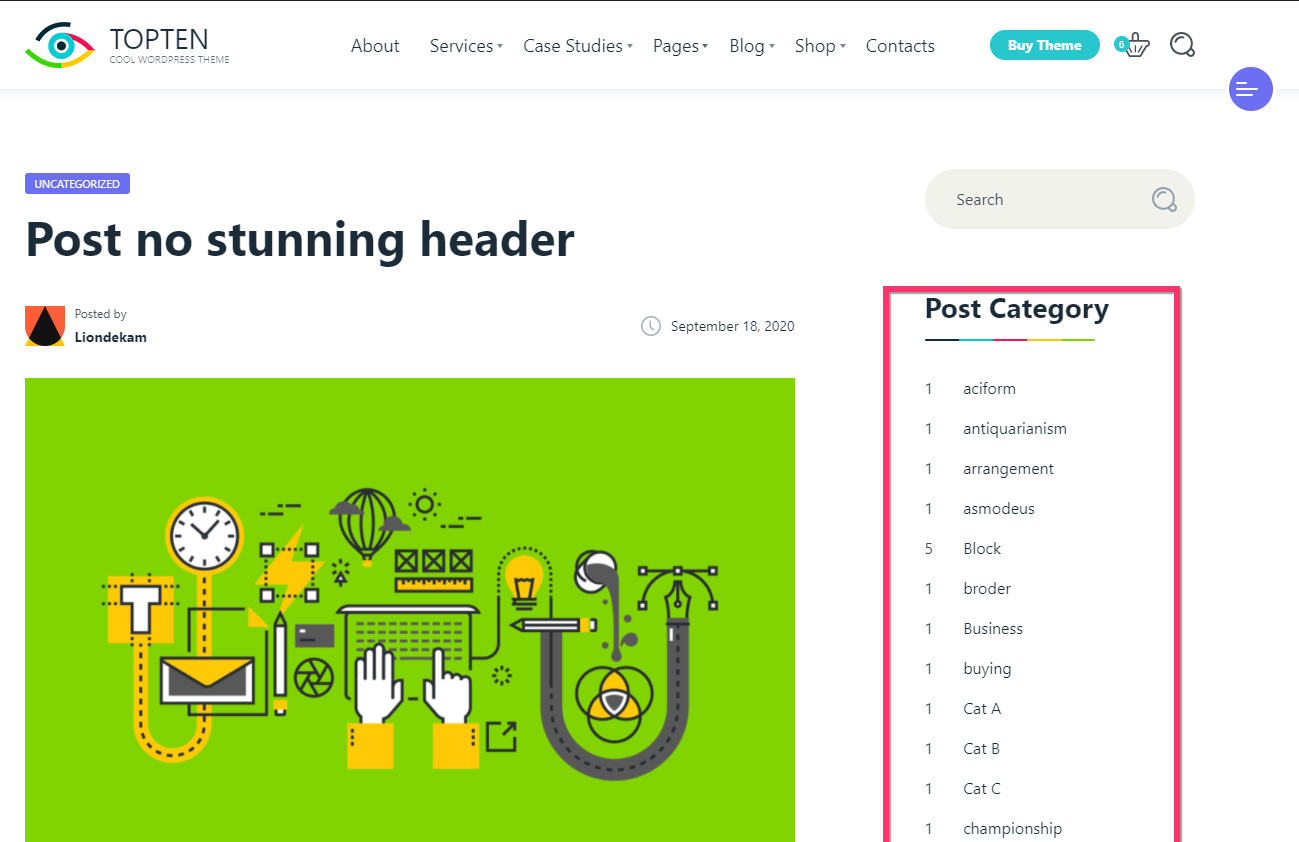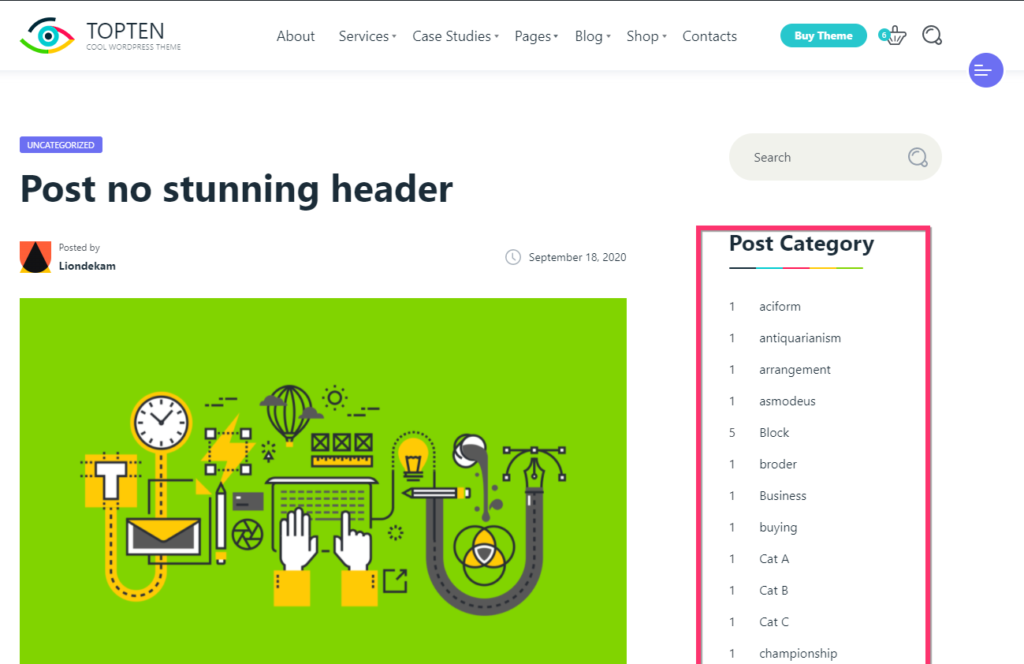 Contacts
displays contact information with description and icon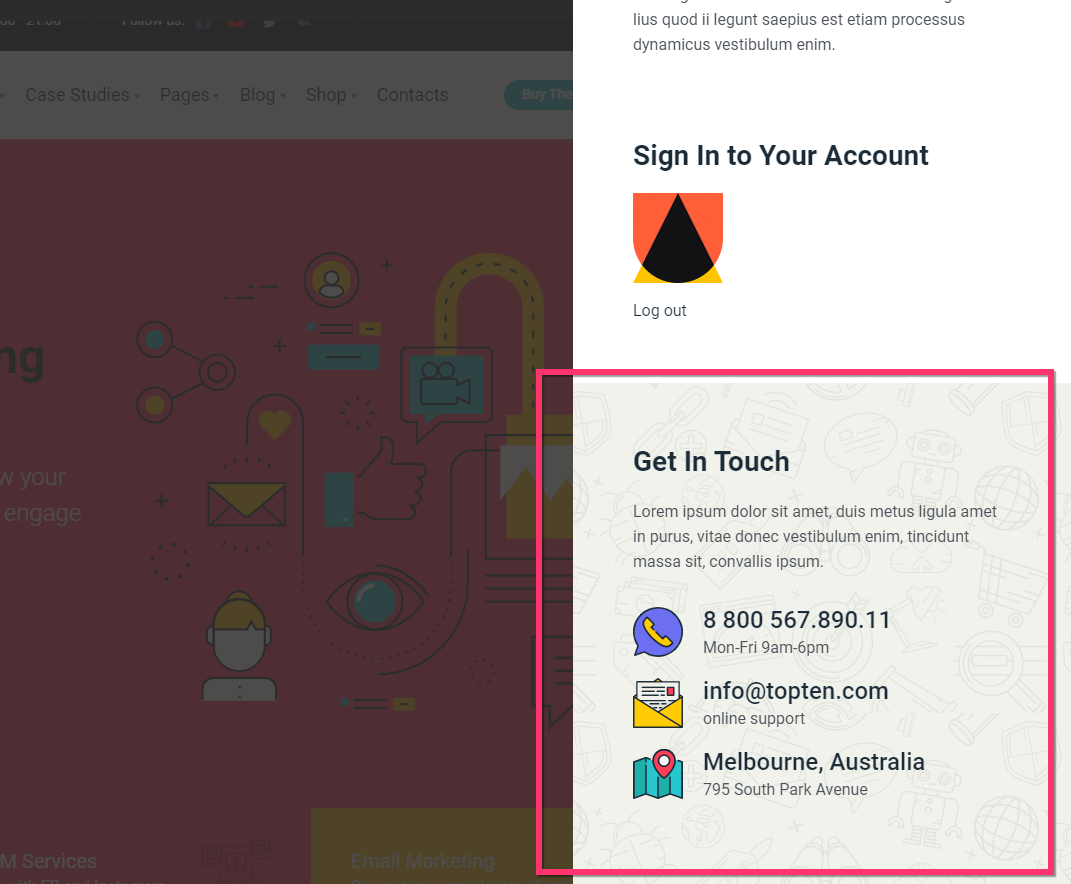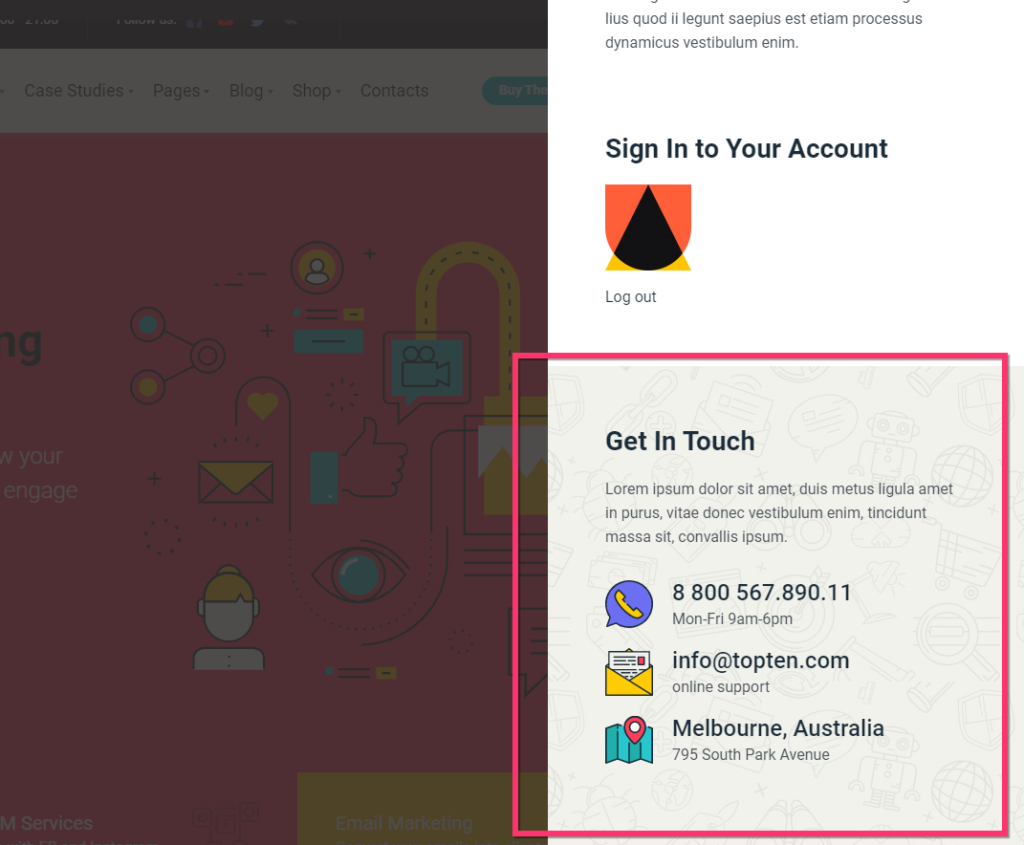 Follow us
adds links to your social accounts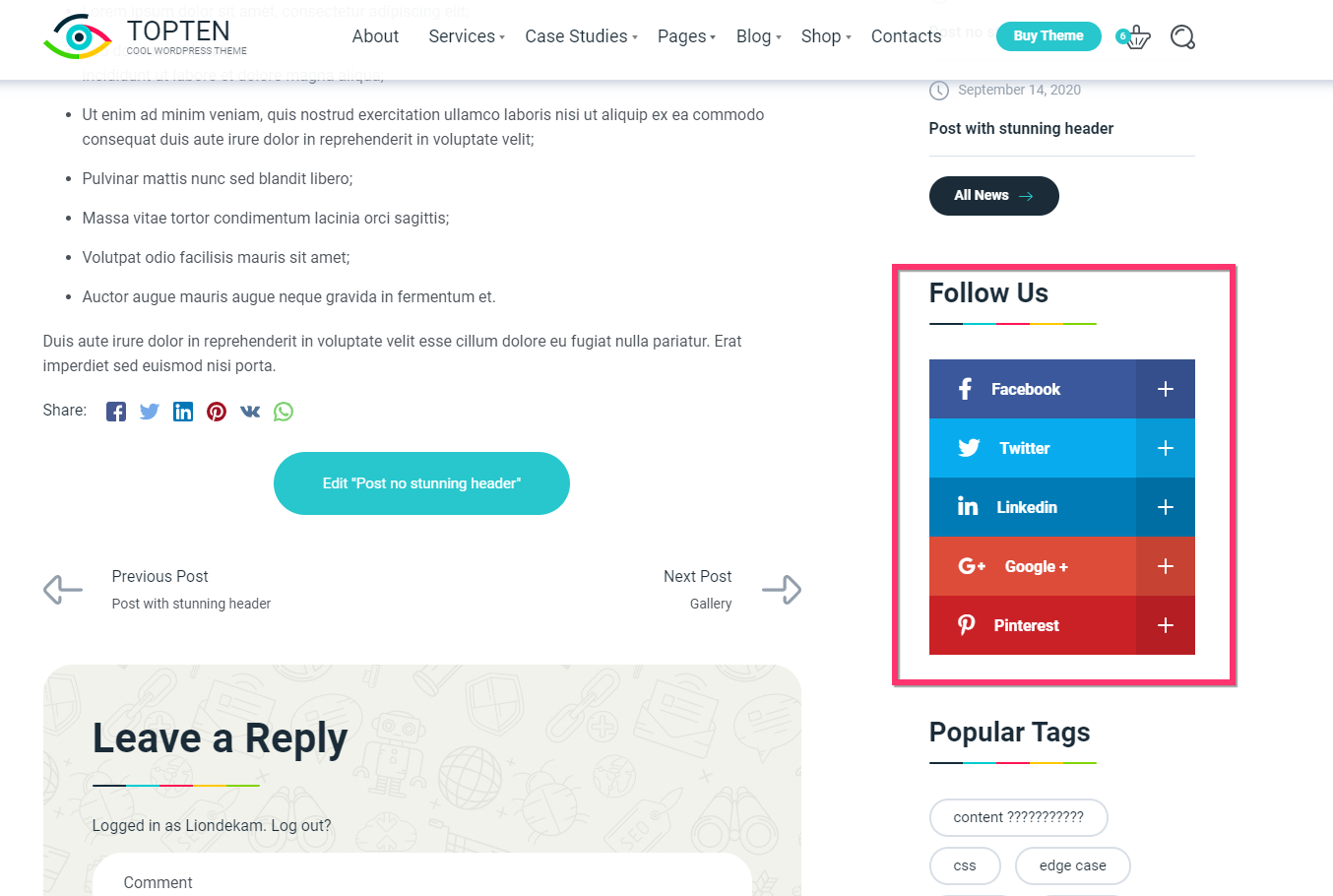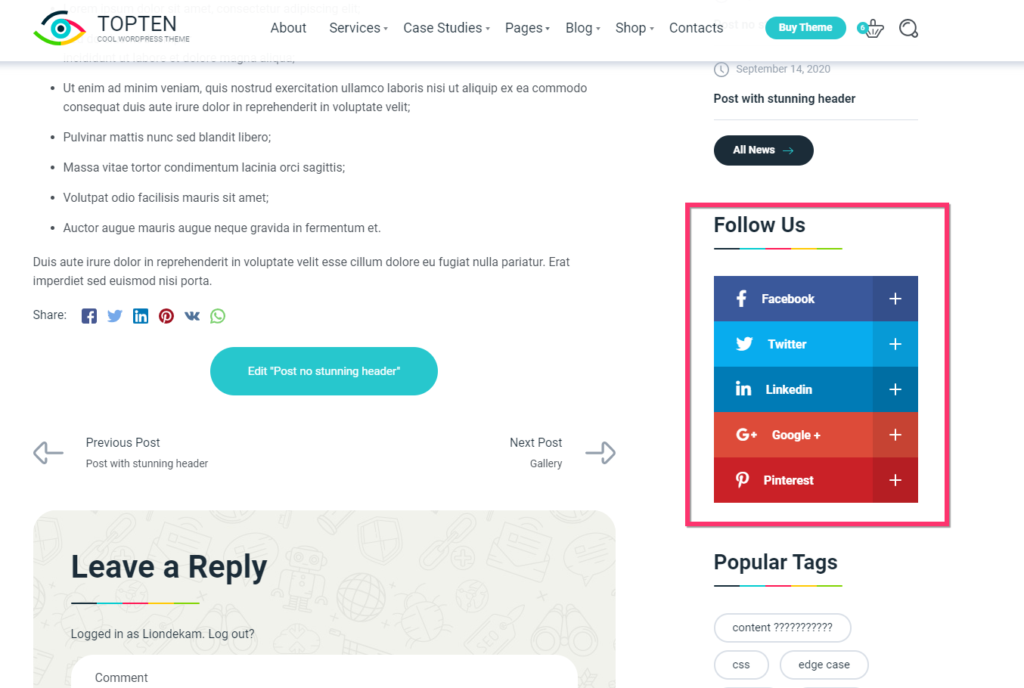 Latest News
shows the preset number of latest posts
Login
adds login form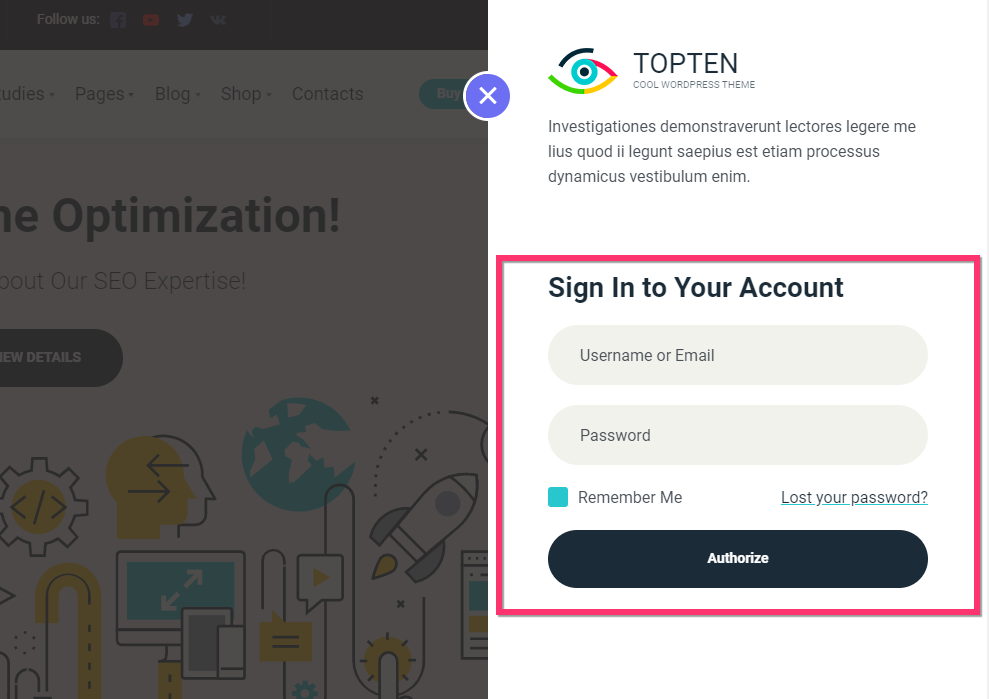 Menus
allows to display custom menus in two columns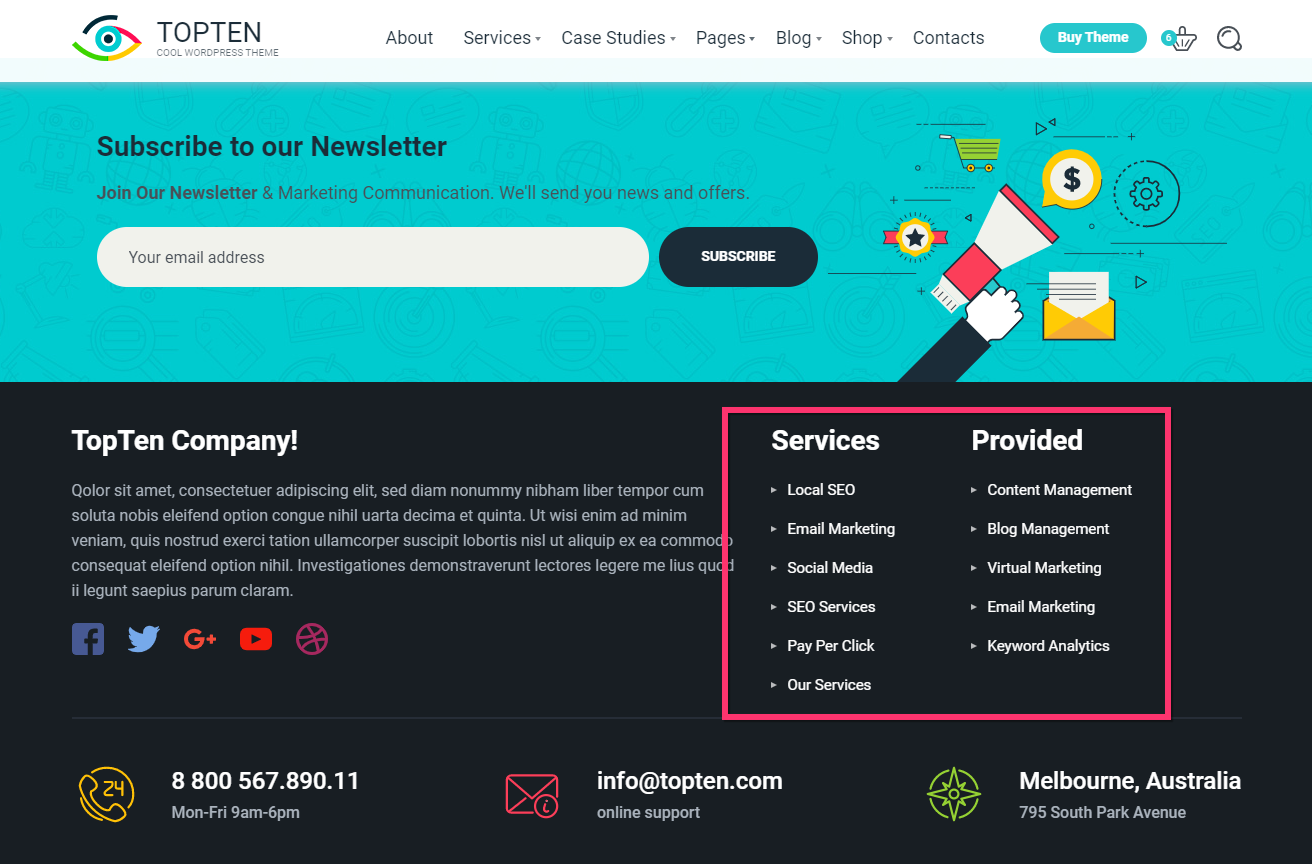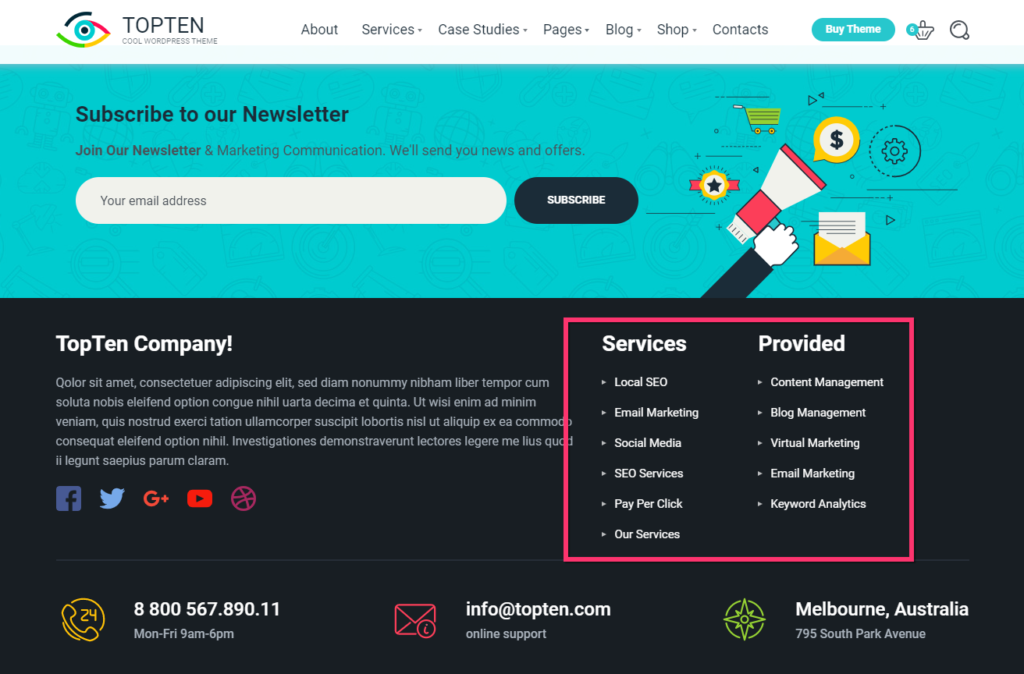 Tags cloud
shows the preset number of tags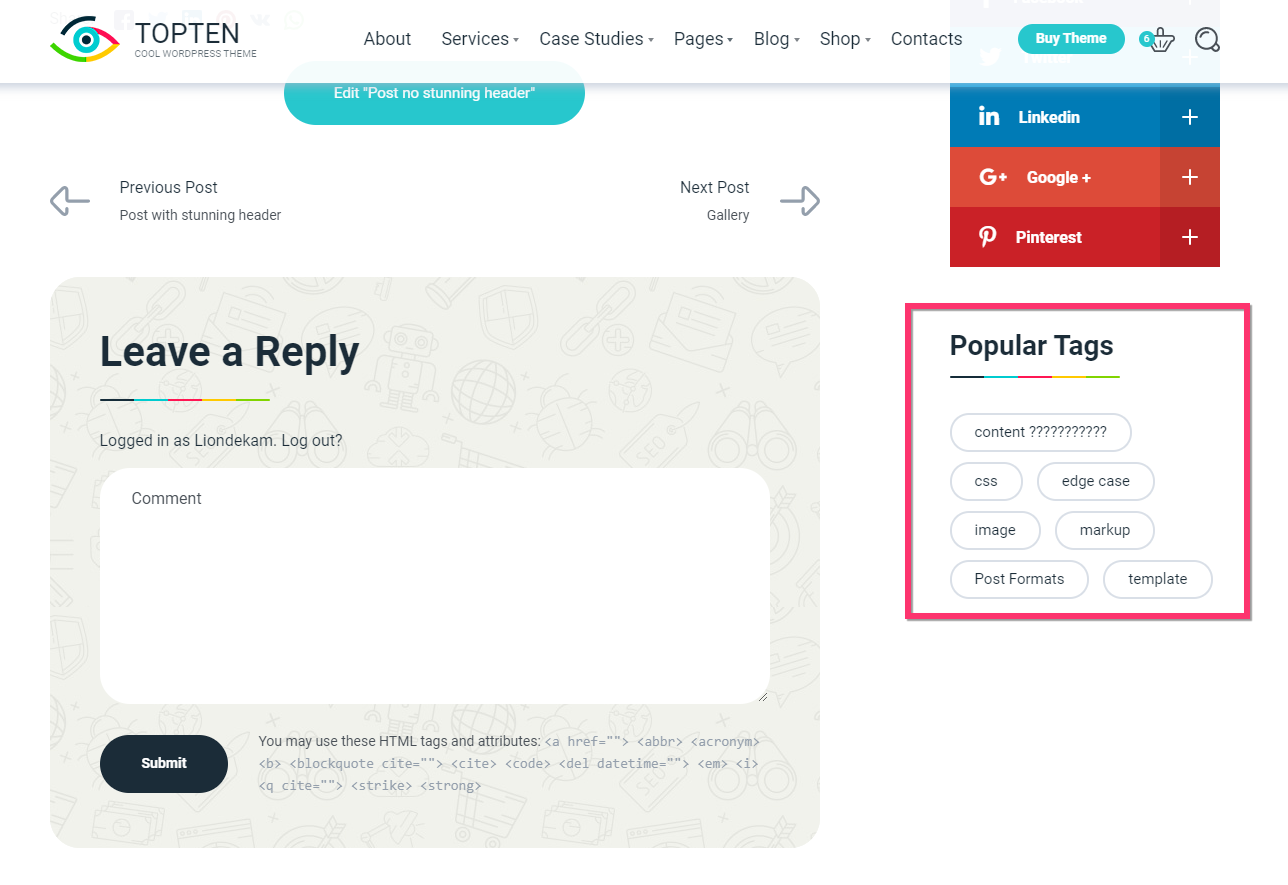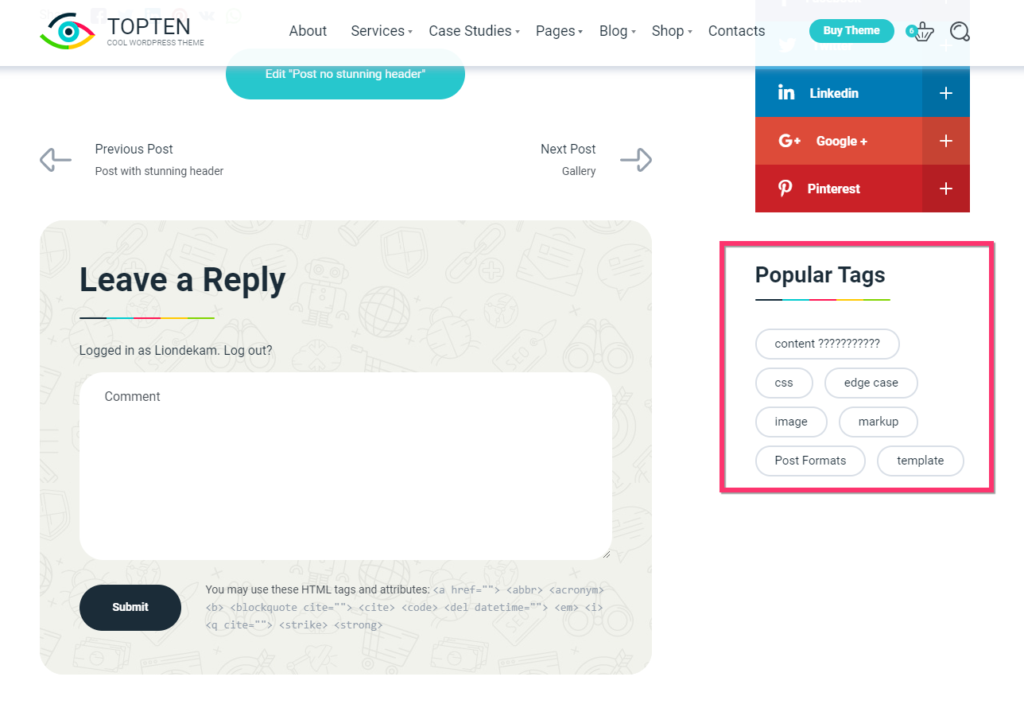 Text with button
adds a text block with title, short description and button