If you need to set up or change the homepage on your site, go to Customize > Homepage settings.
There are two options:
Your latest posts – with this option, an automatically generated page with the list of your posts will be displayed as the homepage
A static page – this option lets you set any of the existing pages as a homepage.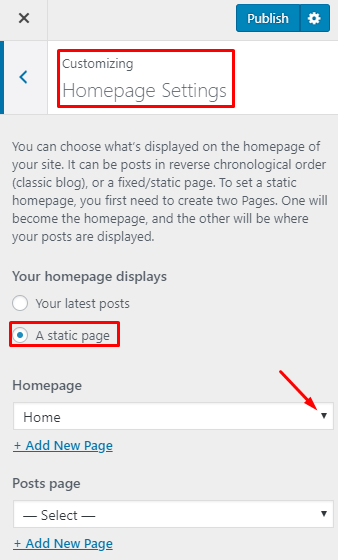 If you want to set up the exact page as a homepage, simply activate A static page option and select any page from the Frontpage dropdown list.
Once you have activated A static page option you can see another dropdown list called Posts page. This option is required to enable posts page in default WordPress themes. In Olympus it is not required, so you can leave this field empty.
Once you are ready, hit the Publish button.
The same options you can find on the backend under Settings > Reading.