Customize > Background Image
The background image section allows selecting an optional background image to use instead of the background image for all pages, built with WP Bakery or Elementor.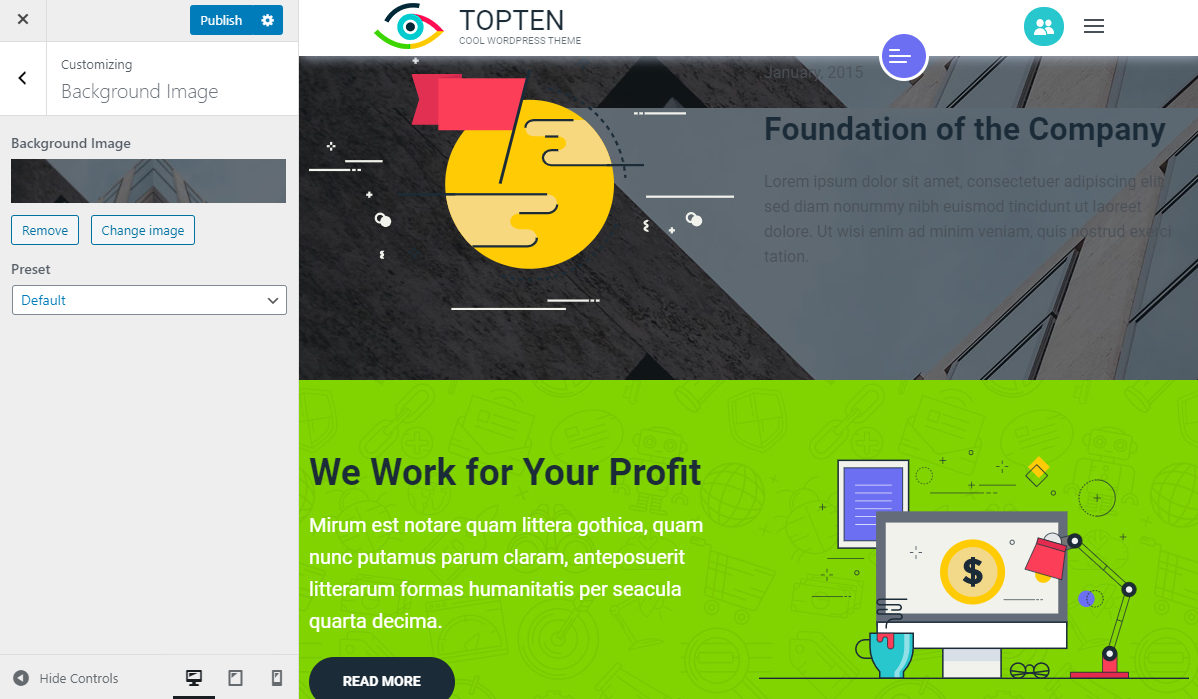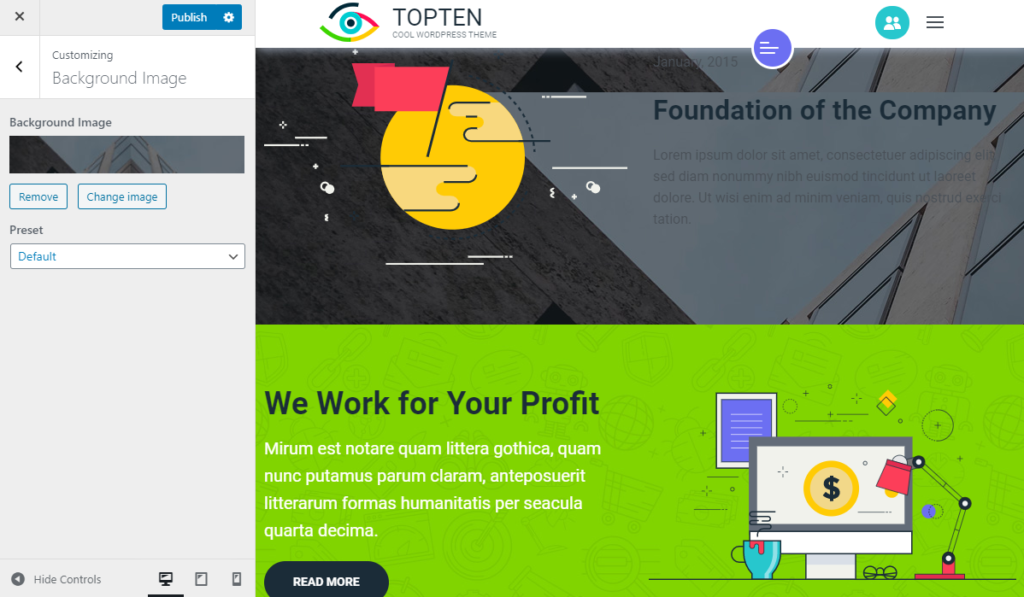 To set up the background image, you need to follow the next steps:
Click on the select image button to upload the image.
Below the image, you will also be able to see the background image options. Under preset, you can select how you want the background image to be displayed: fill the screen, fit screen, repeat, or custom.
You can also select background image position by clicking on the arrows below, it allows the image to be positioned Left, Center, or Right. Clicking on center will align the image to the center of the screen.
The changes will be applied to the whole site, but easily can be changed for the individual page in internal page settings.