Header options control the look and feel of the top header bar. They are configured under Customize > 'Header options' tab. 
There you can adjust settings for:
top bar
sticky header
logotype
search field
aside panel
main header button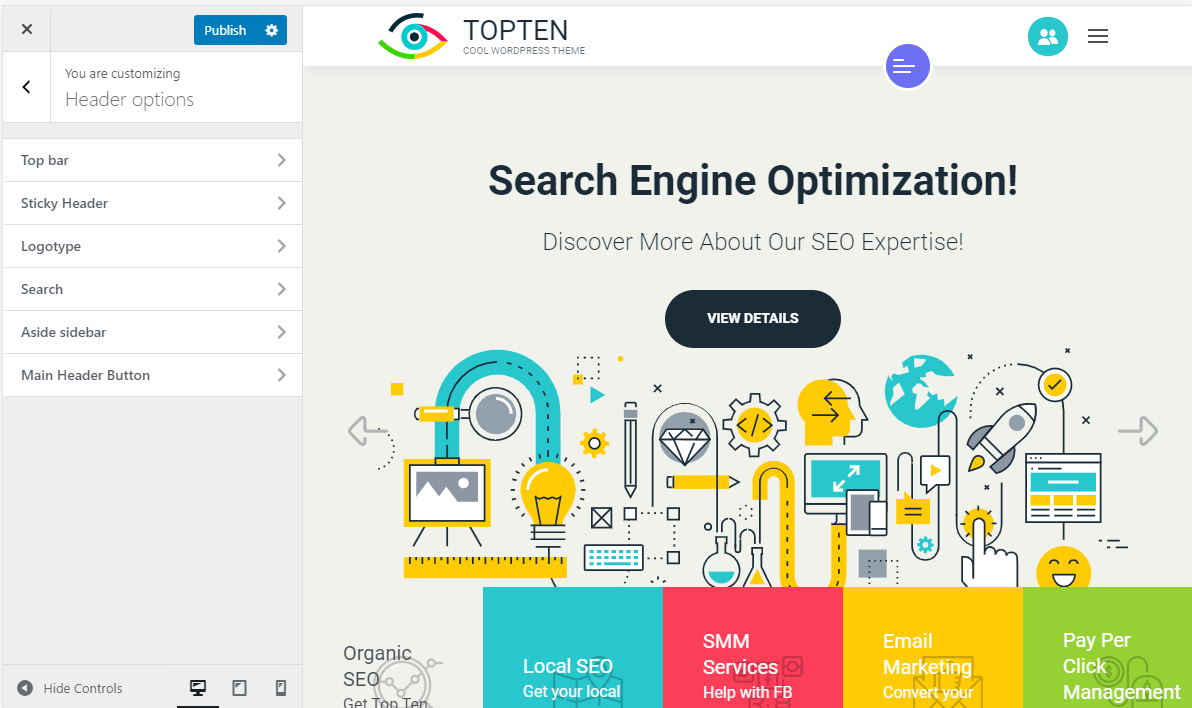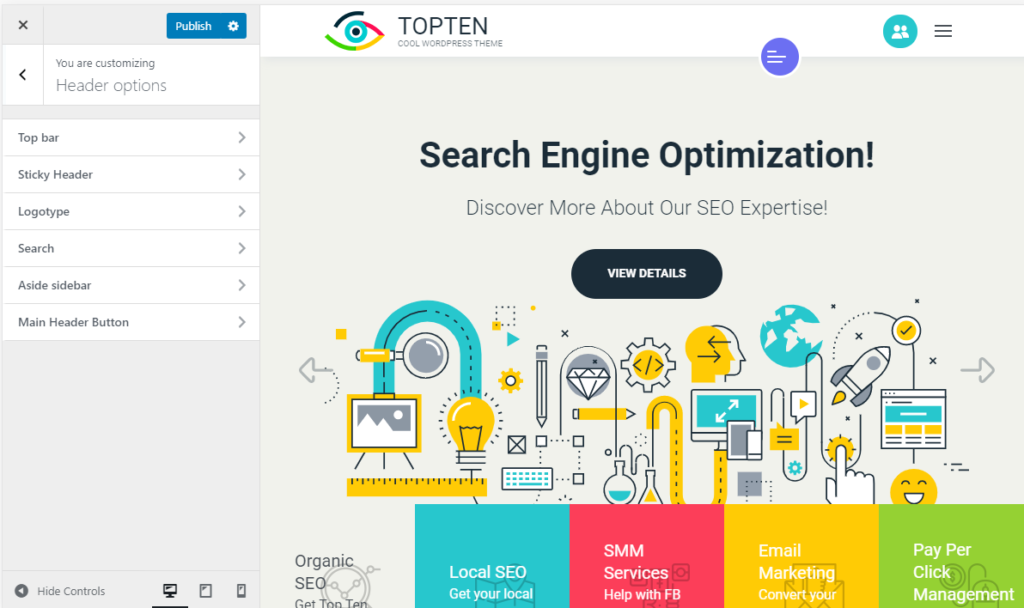 Top bar
By default top bar is disabled. Go to Customize>Header options>Top bar and activate it by switching toggle to 'Show'. Below will appear all options available for the top bar.
Top bar options let you adustthe following pareameters:
Theme style – you can choose between white and dark colors of the top bar.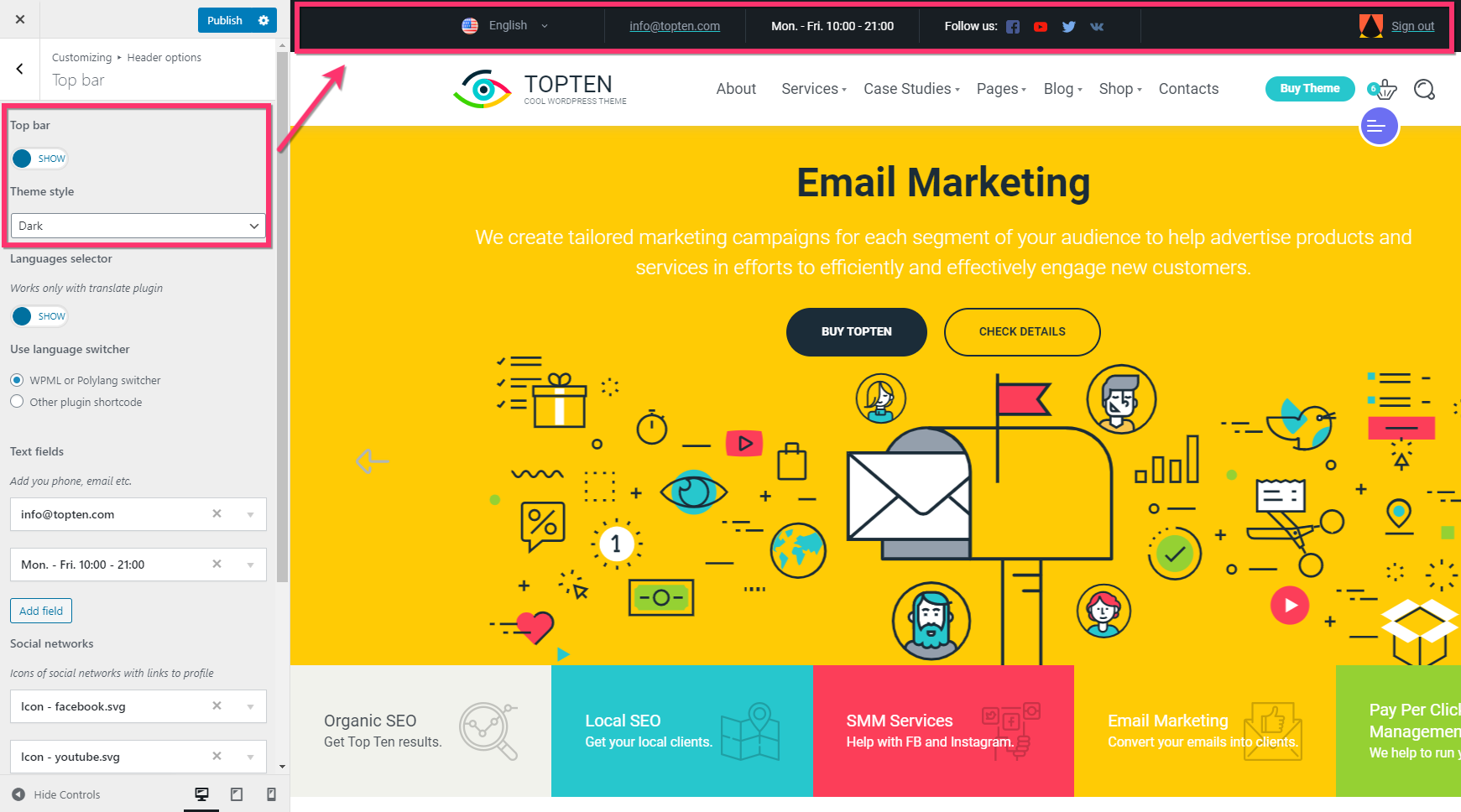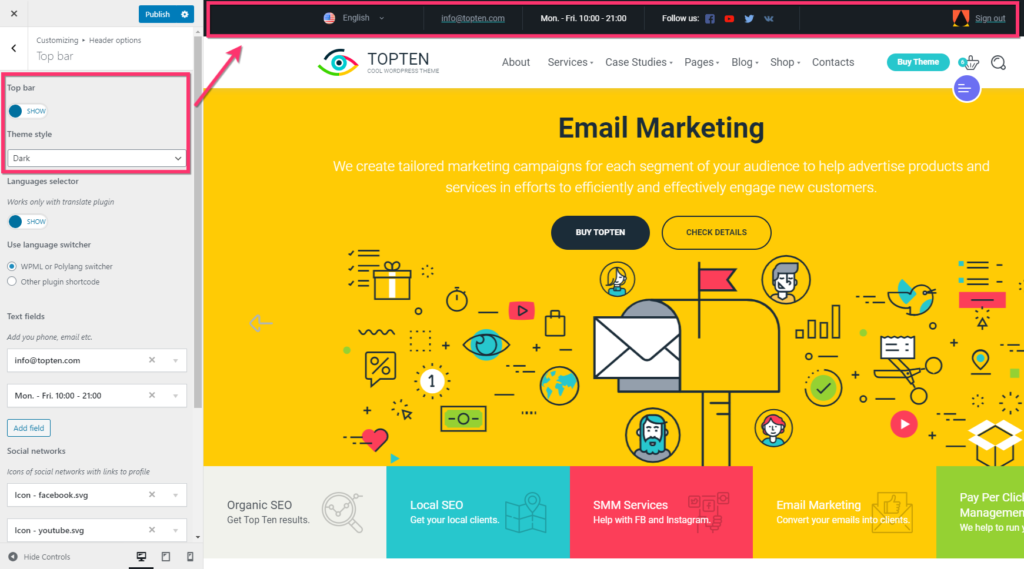 Languages selector – you can display laguage switcher in the top bar. NOTE: this options works only if you have installed some multilingual plugin like WPML or Polylang.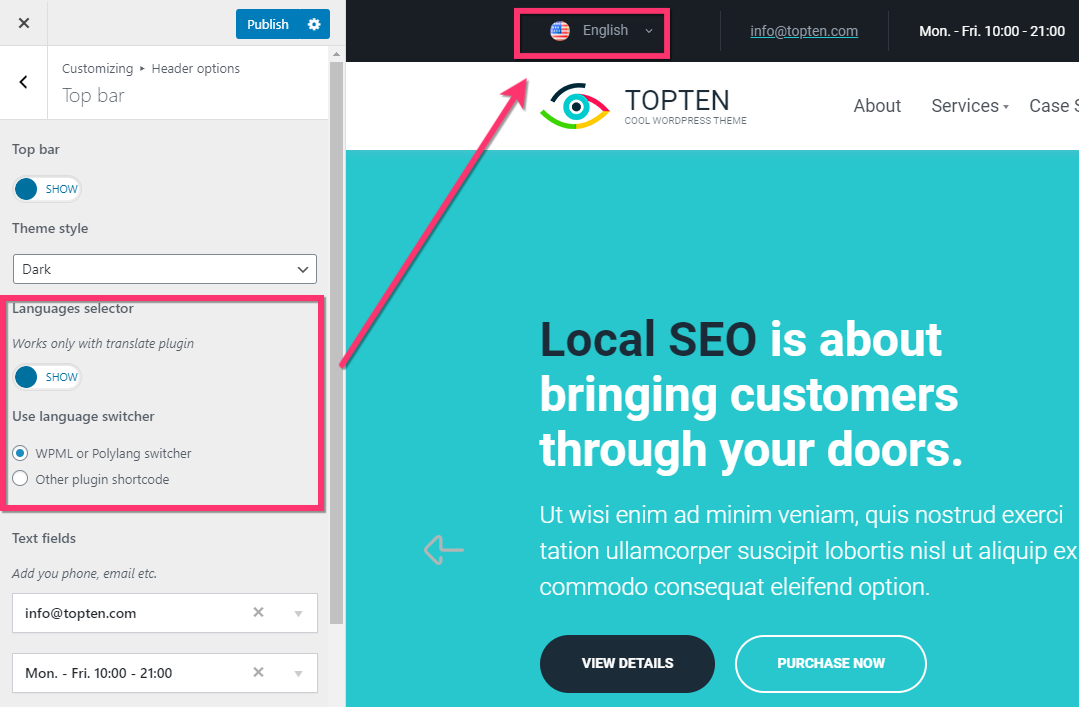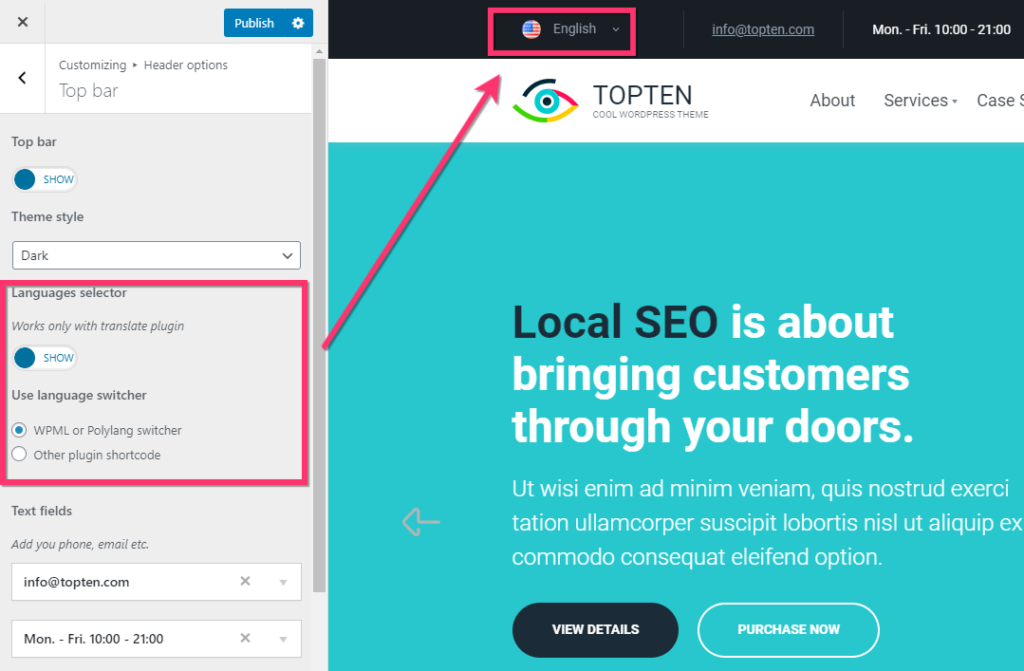 Text fields – this option lets you add one or several text fields with company information, like email, phone, address etc.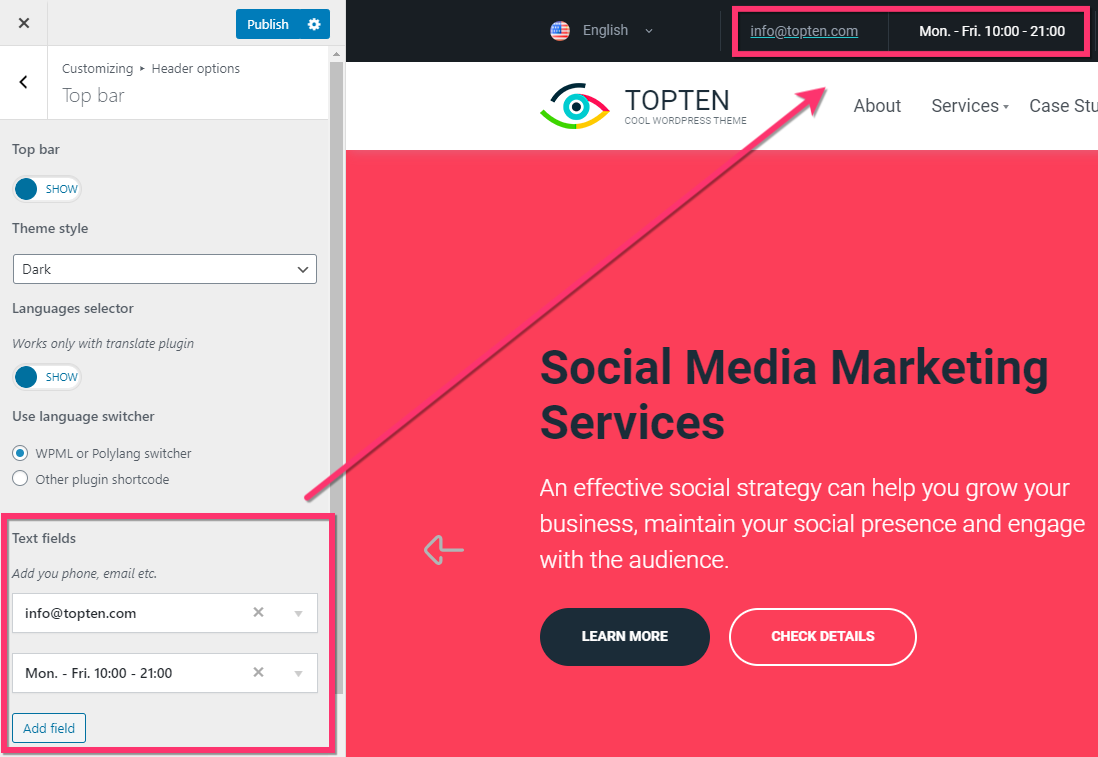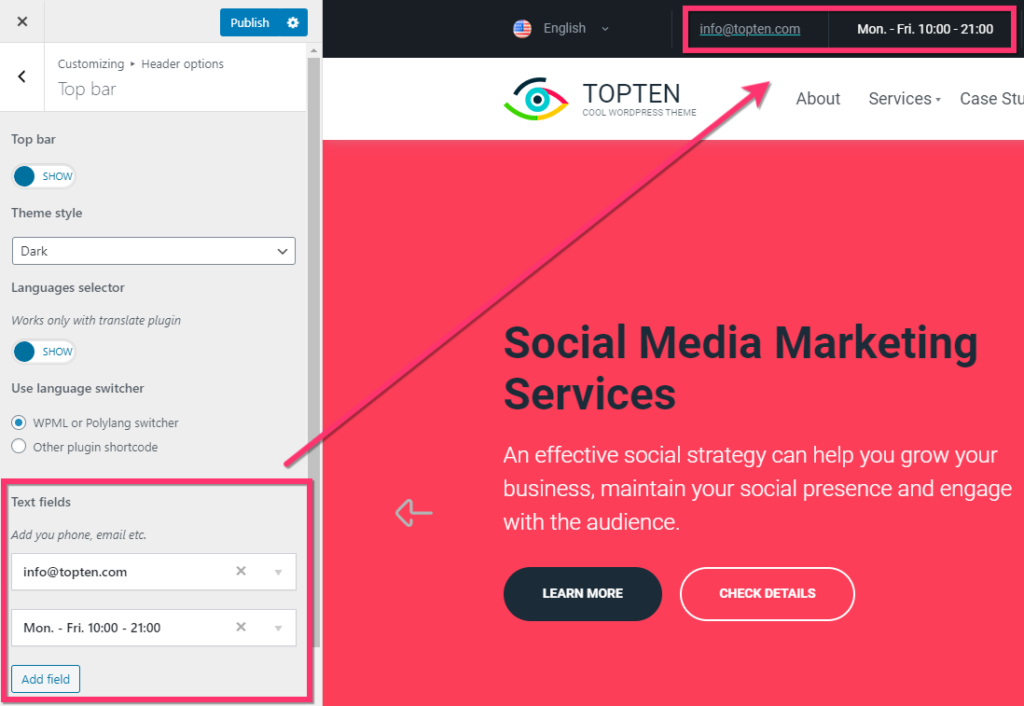 Social networks – this option lets you add so many social networks you need.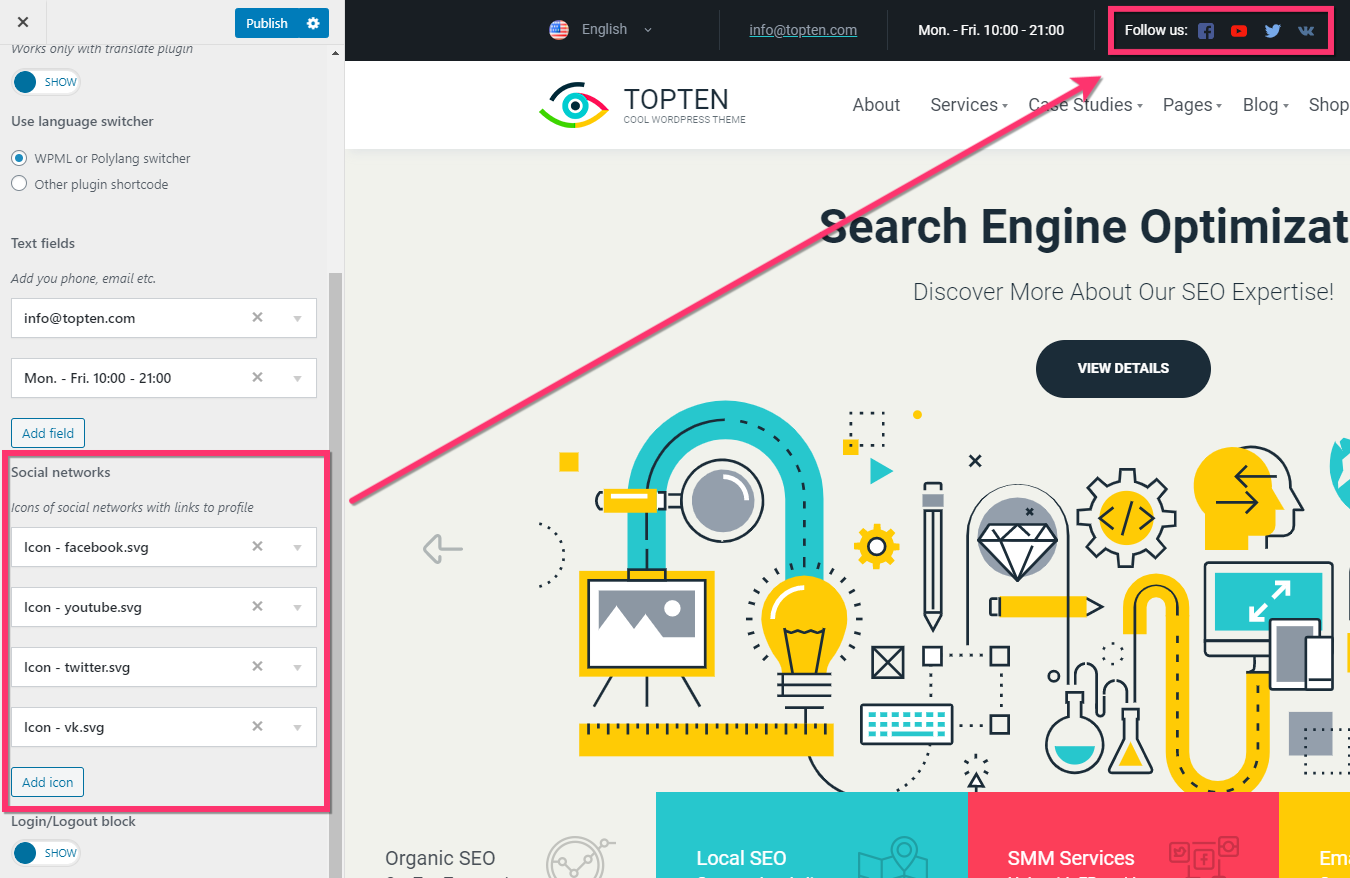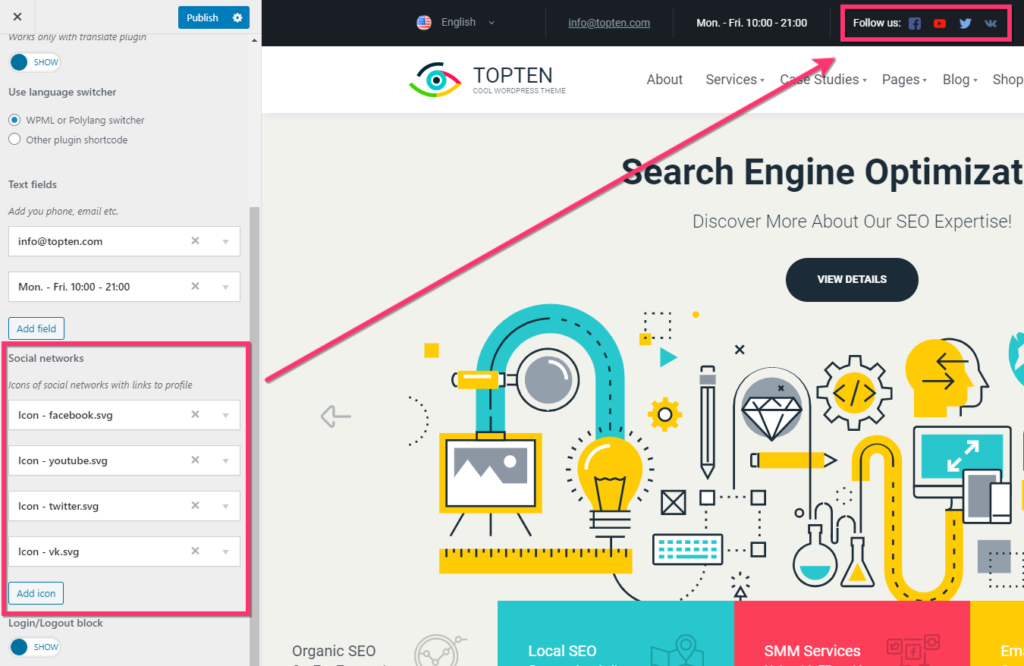 Login/Logout block – you can enable login link that will let your members log in via the top bar.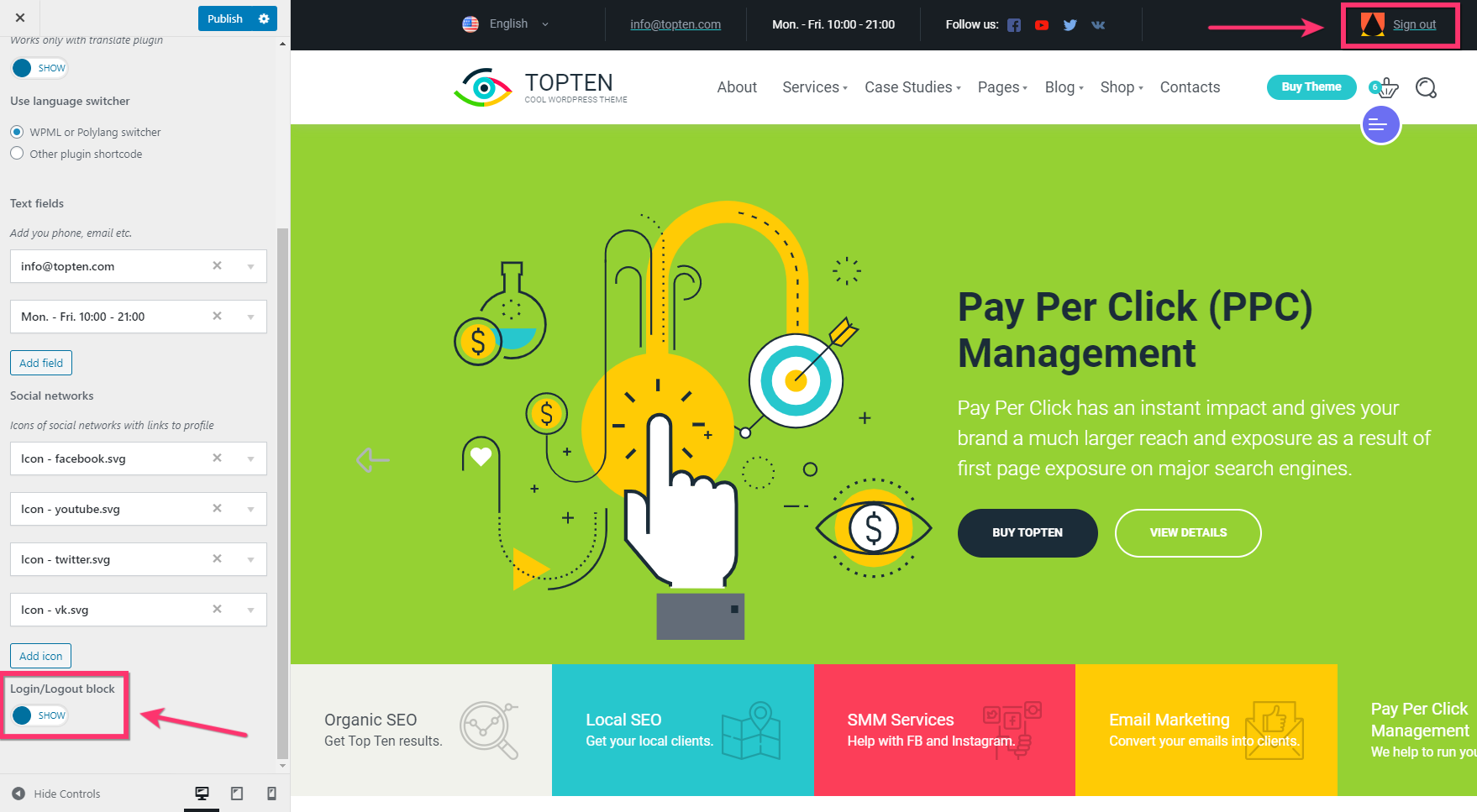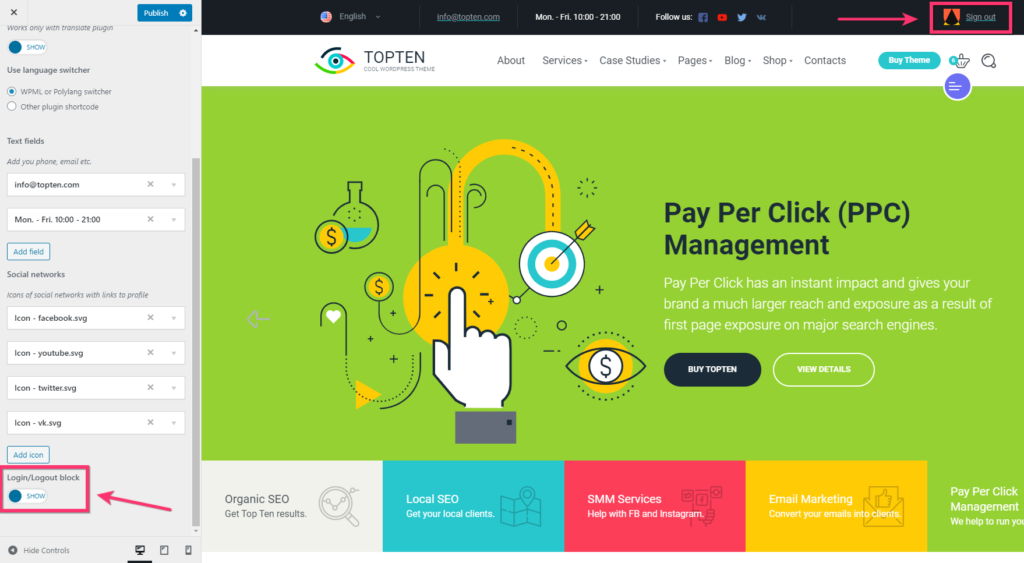 Sticky Header
You can show/hide sticky header on scroll: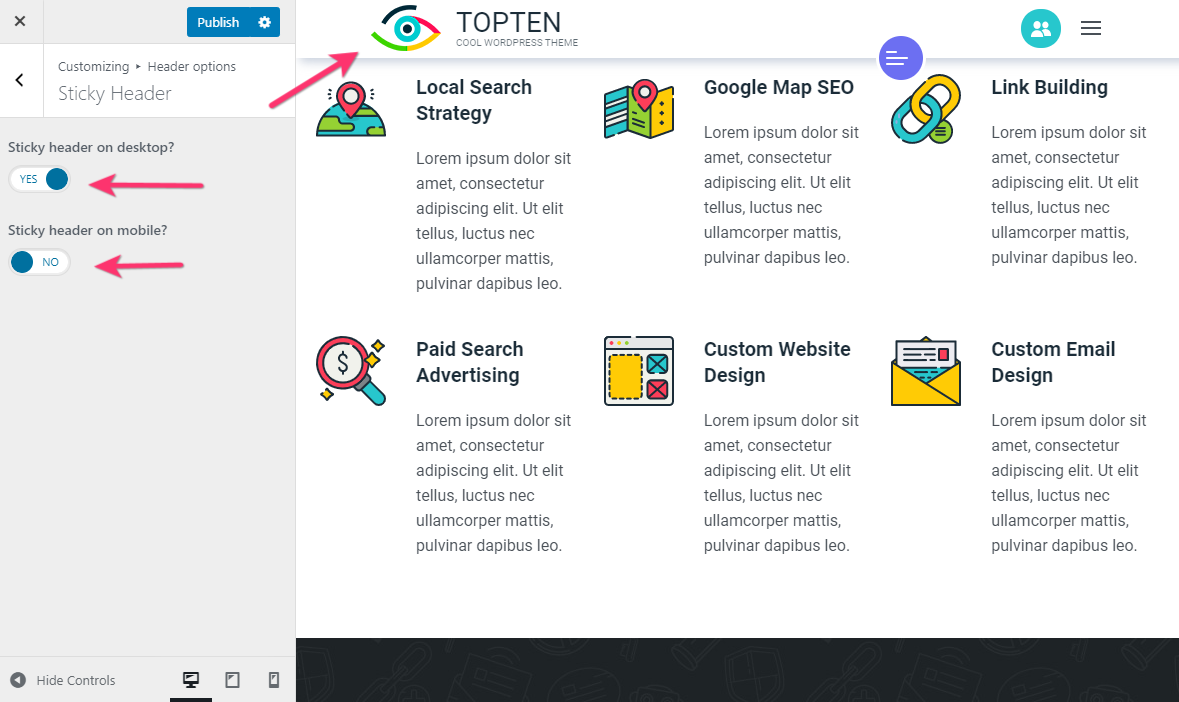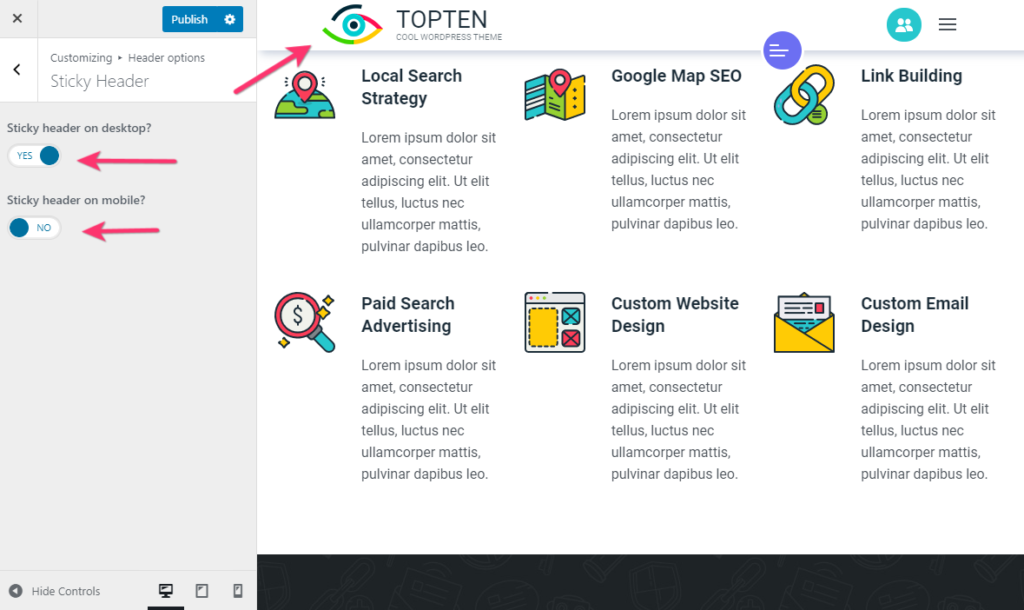 Logotype
Logotype options are as follows:
Logotype image
Logo in Retina? – if enabled, your logo will display twice smaller than the original size.
Logotype text
Logotype description.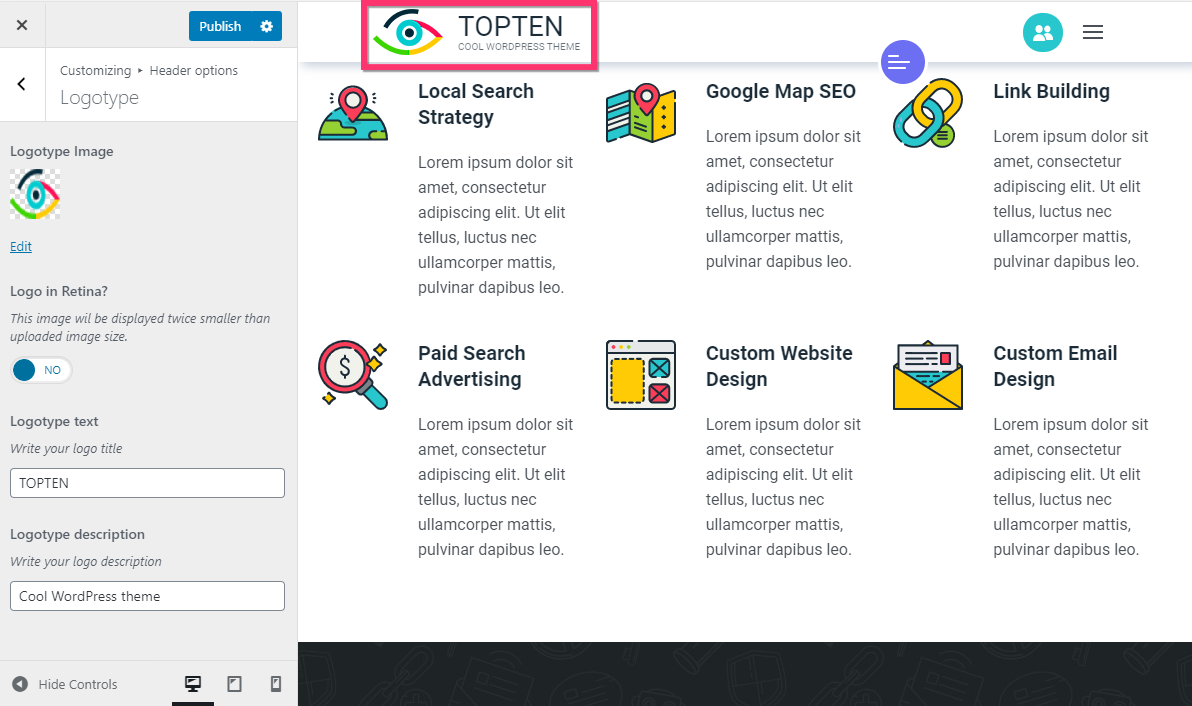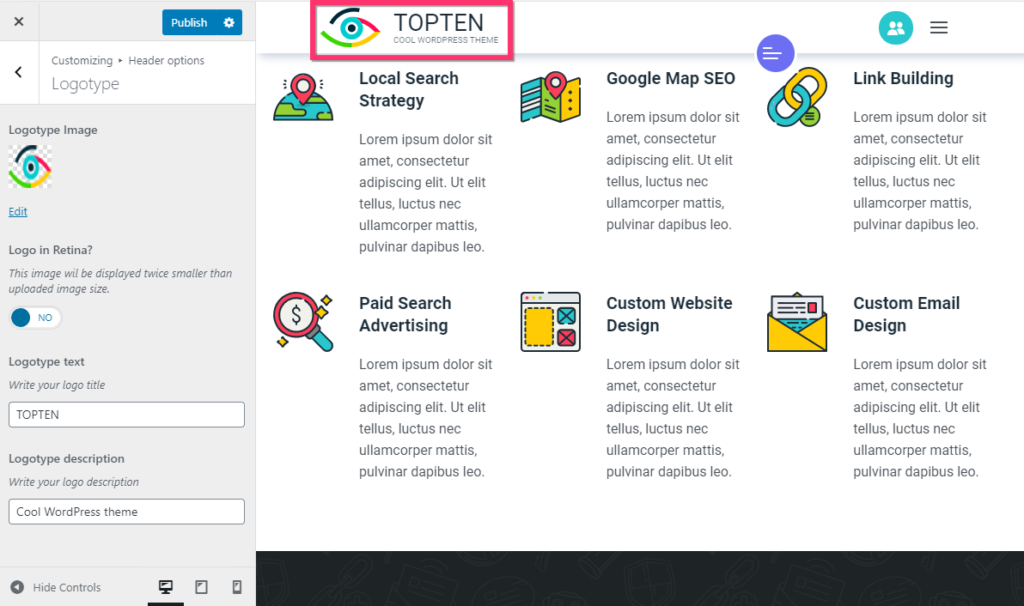 Search
Search options is:
Show search icon? – enable or disable search in header of your site.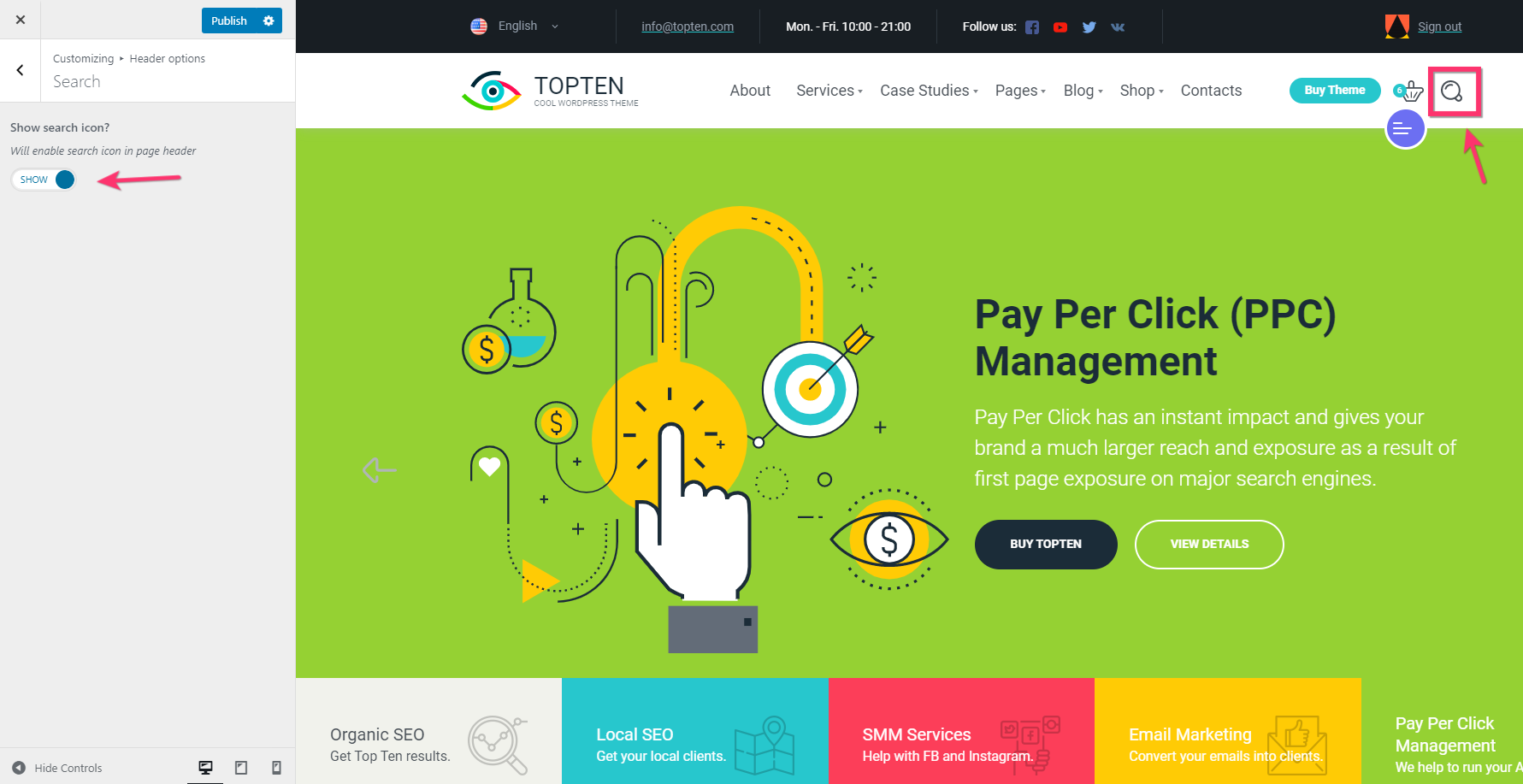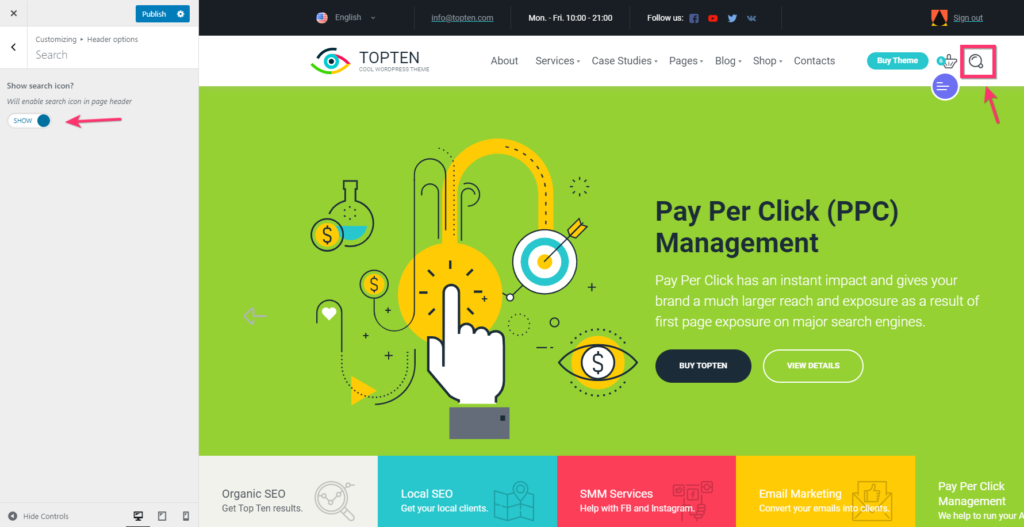 Aside panel
Aside panel is a hidden menu that is opened by clicking on the round red icon on the right side under the top menu.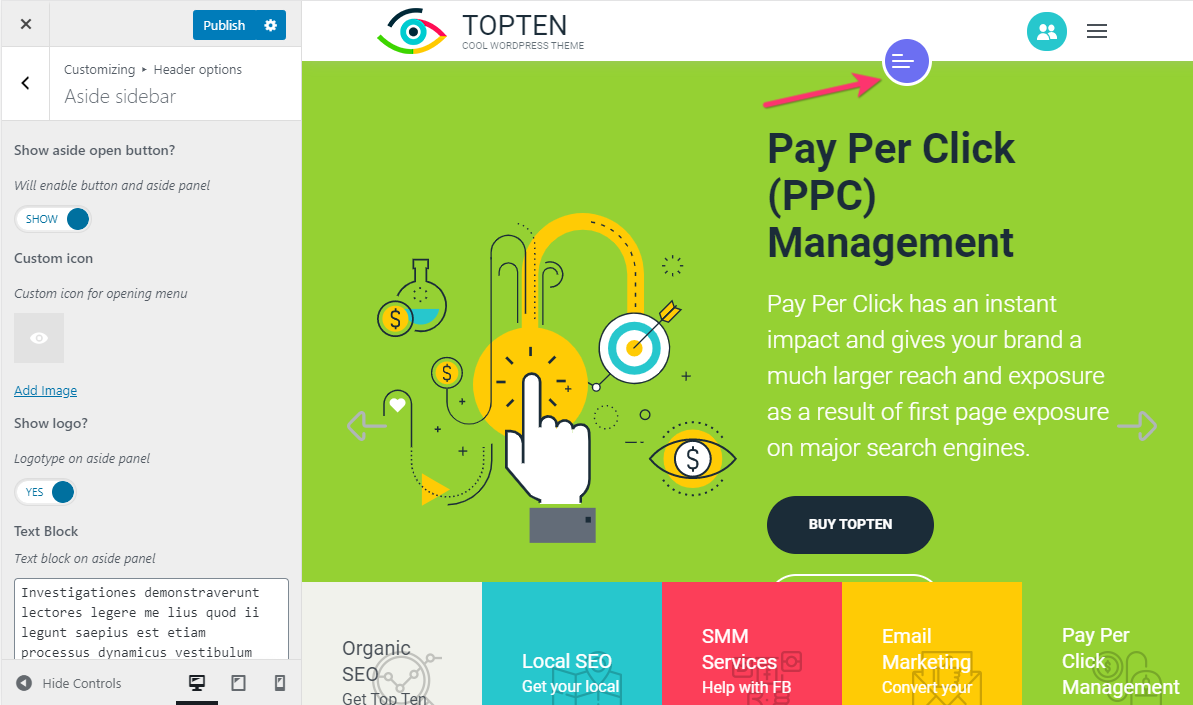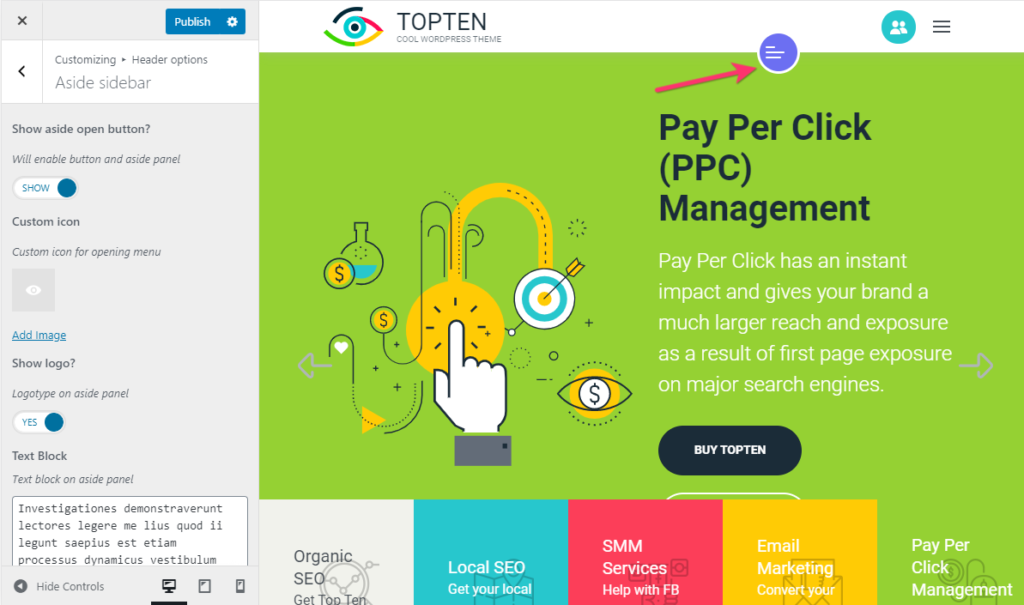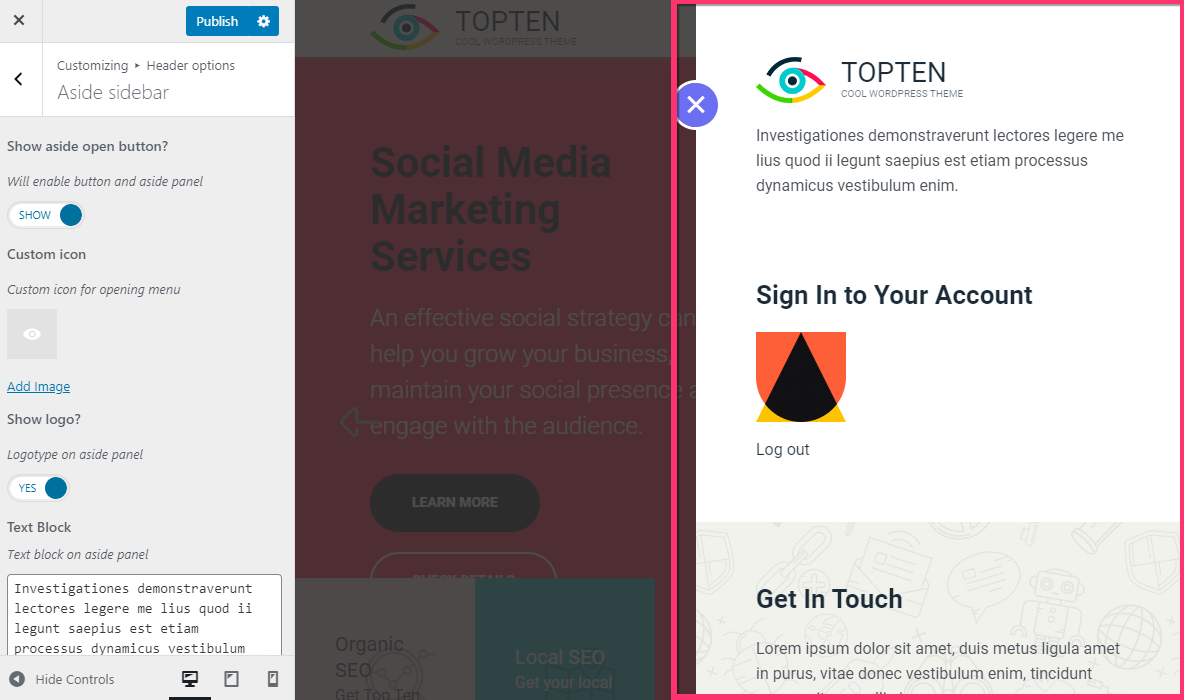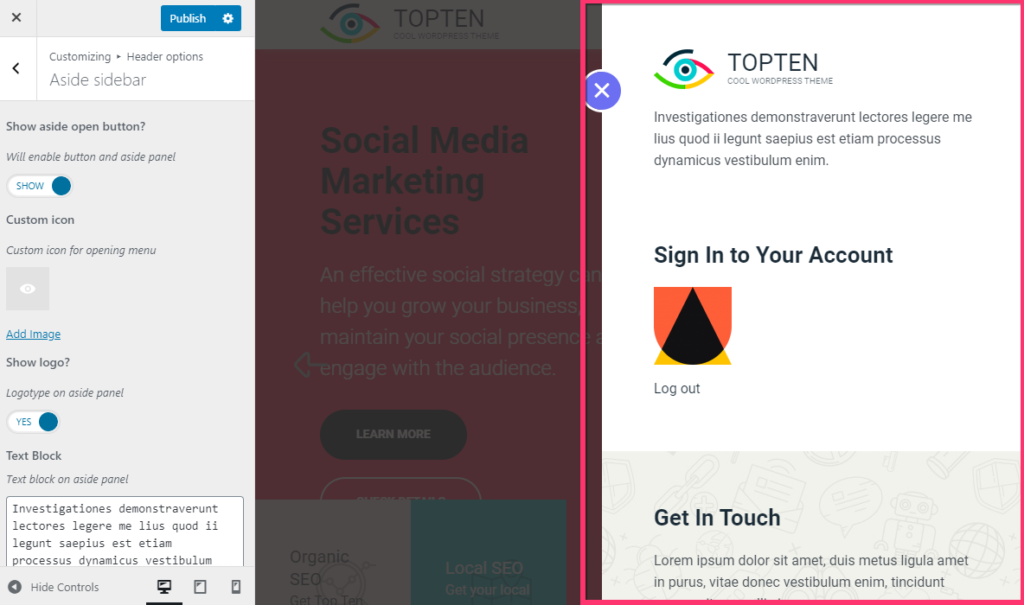 Aside panel can be activated in Customize > Header options > Aside sidebar.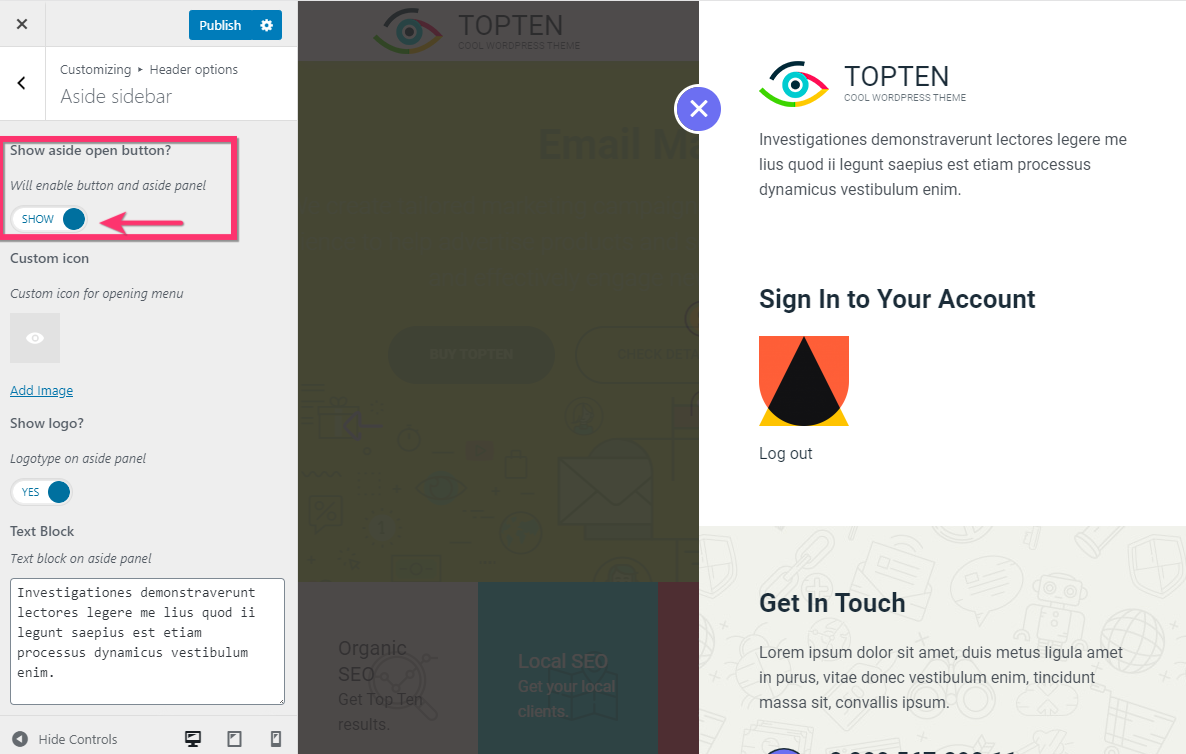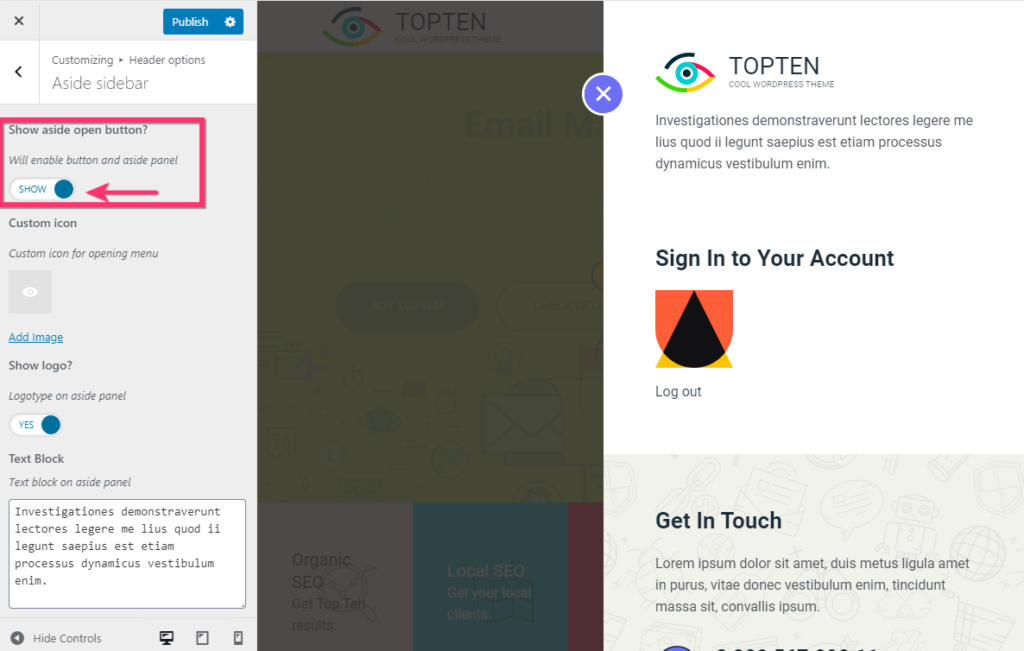 You can also activate logo and add some text that will be displayed on the top of the aside panel.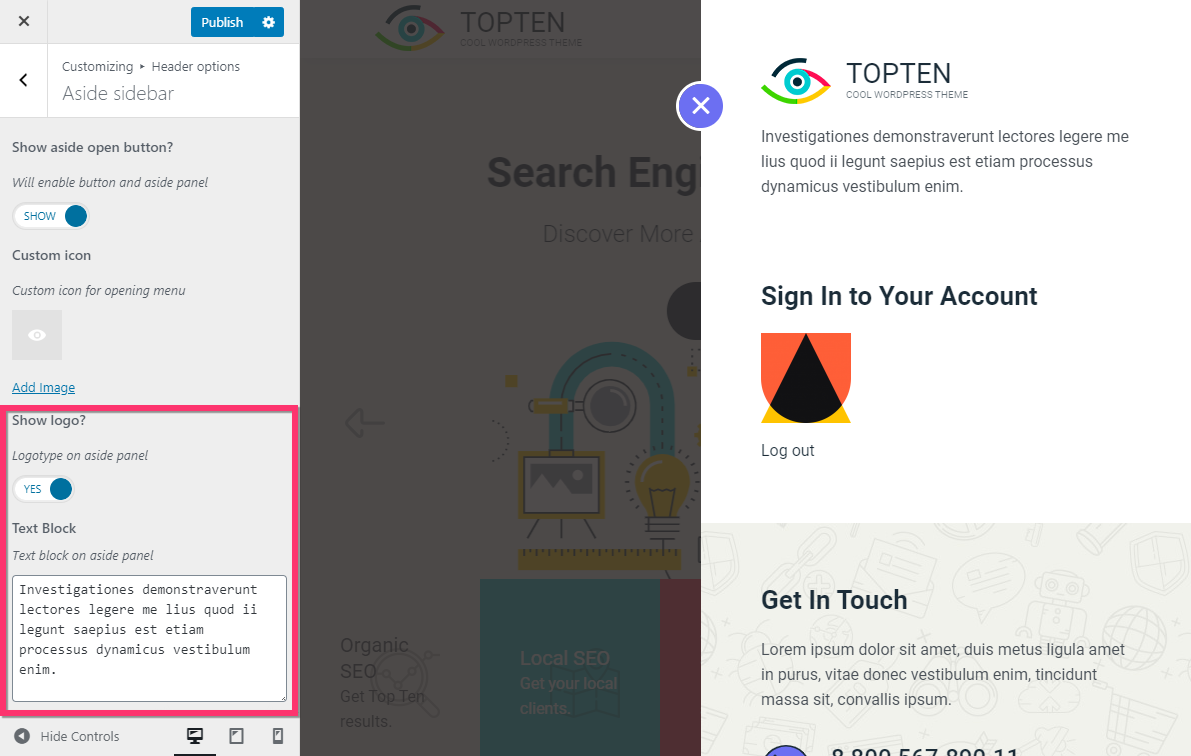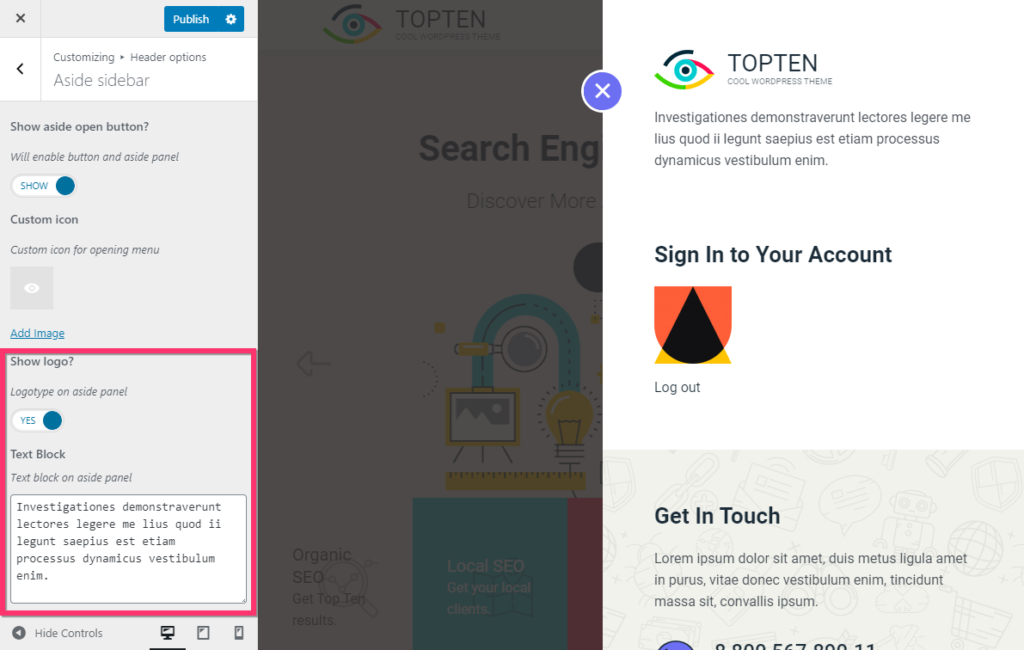 In order to add some widgets to the aside panel, go to Appearance>Widgets section and add any widgets you like into Hidden Widgets Area with drag-and-drop function.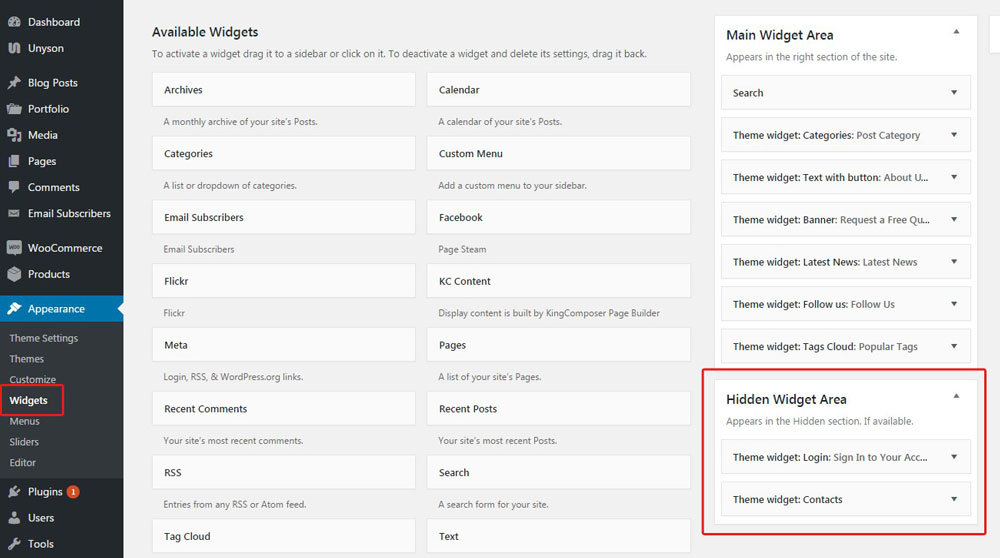 Main Header Button
Main Header Button is a button, that is included in the Header. You can change it under Customize > Header options > Main Header Button.
You have opportunity to hide it, to change text, color and link.