You can control your post style with the 'Post Format' option. The topTen theme supports the most common WordPress post formats, you can read about them here:  https://codex.wordpress.org/Post_Formats
To choose of what format will be your post, just select desired one from the radio-button list and start filling the content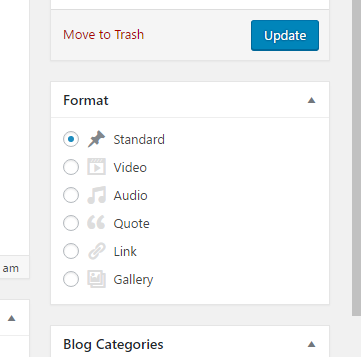 Let's overview all post formats represented in the theme.
Standard Post Format
Use it to create a simple post with regular style. It is default post format and no ordinary options required.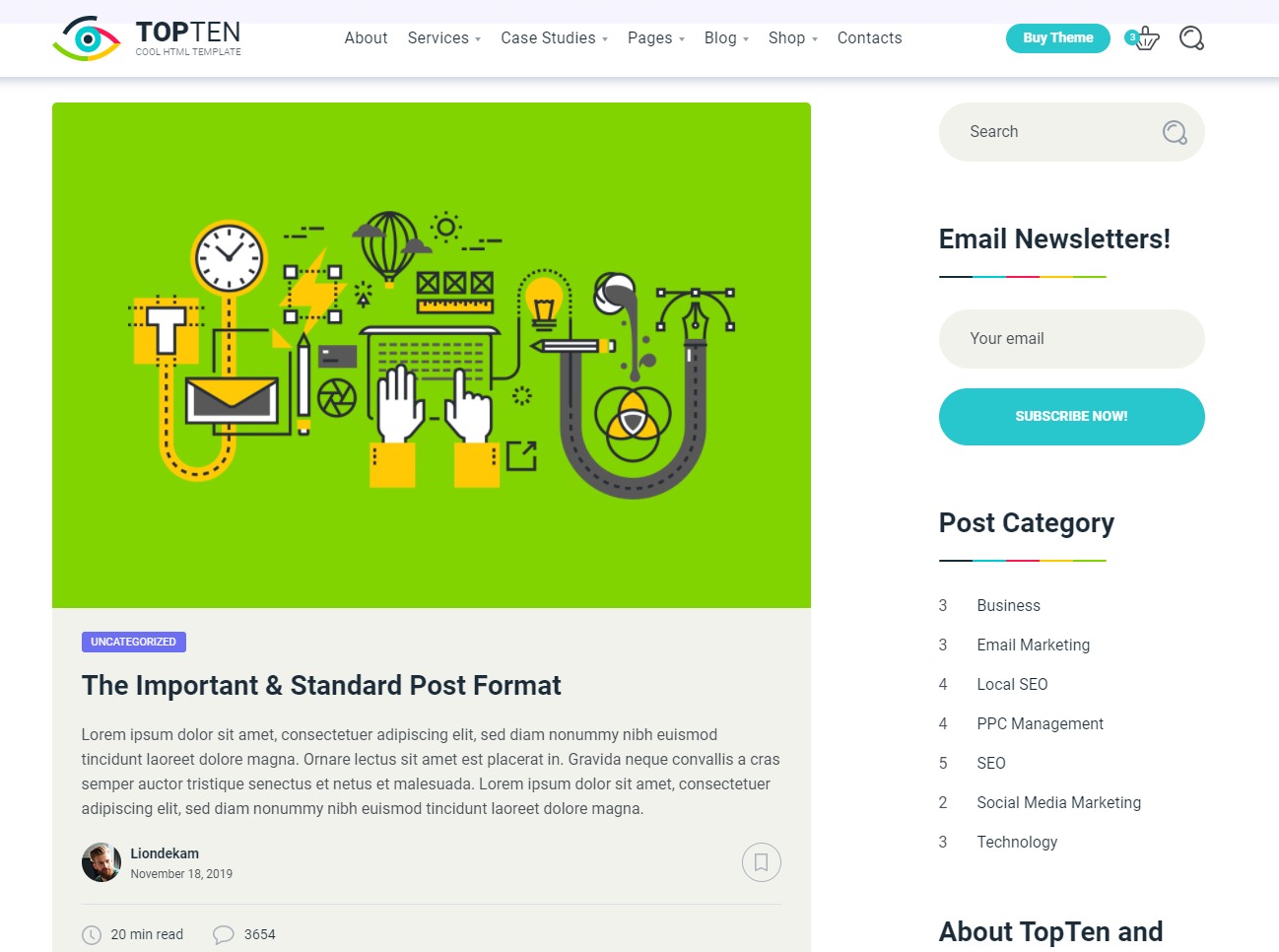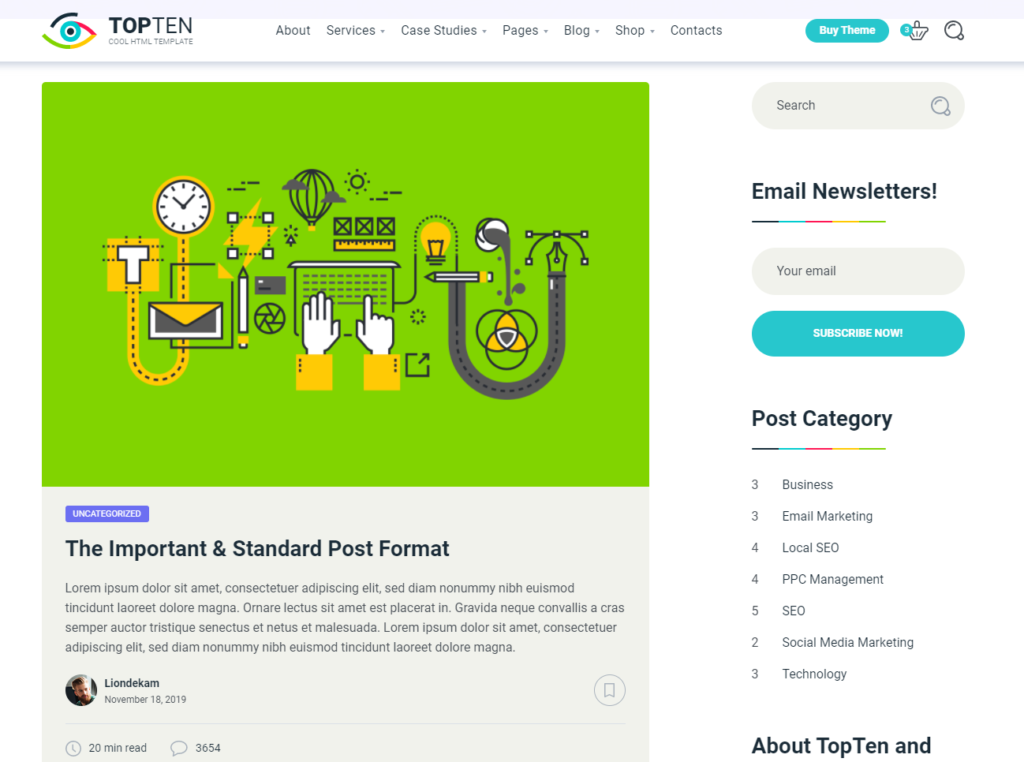 Video Post Format
Displays video player on your blog and post page.
Just add the link to YouTube or Vimeo video in appeared Video post options: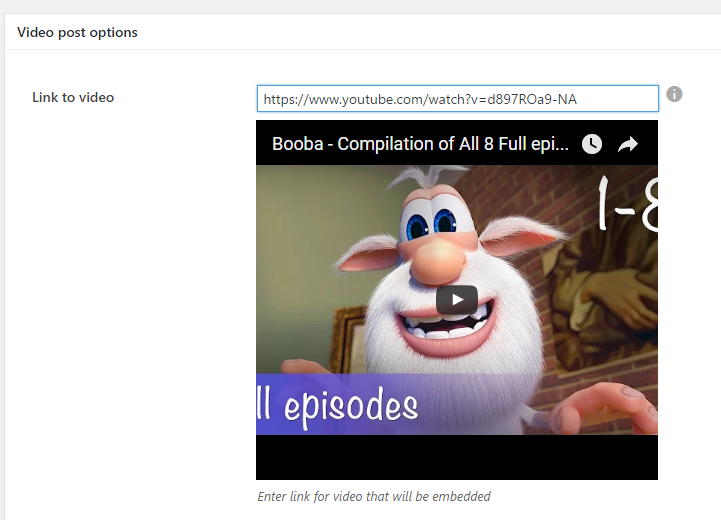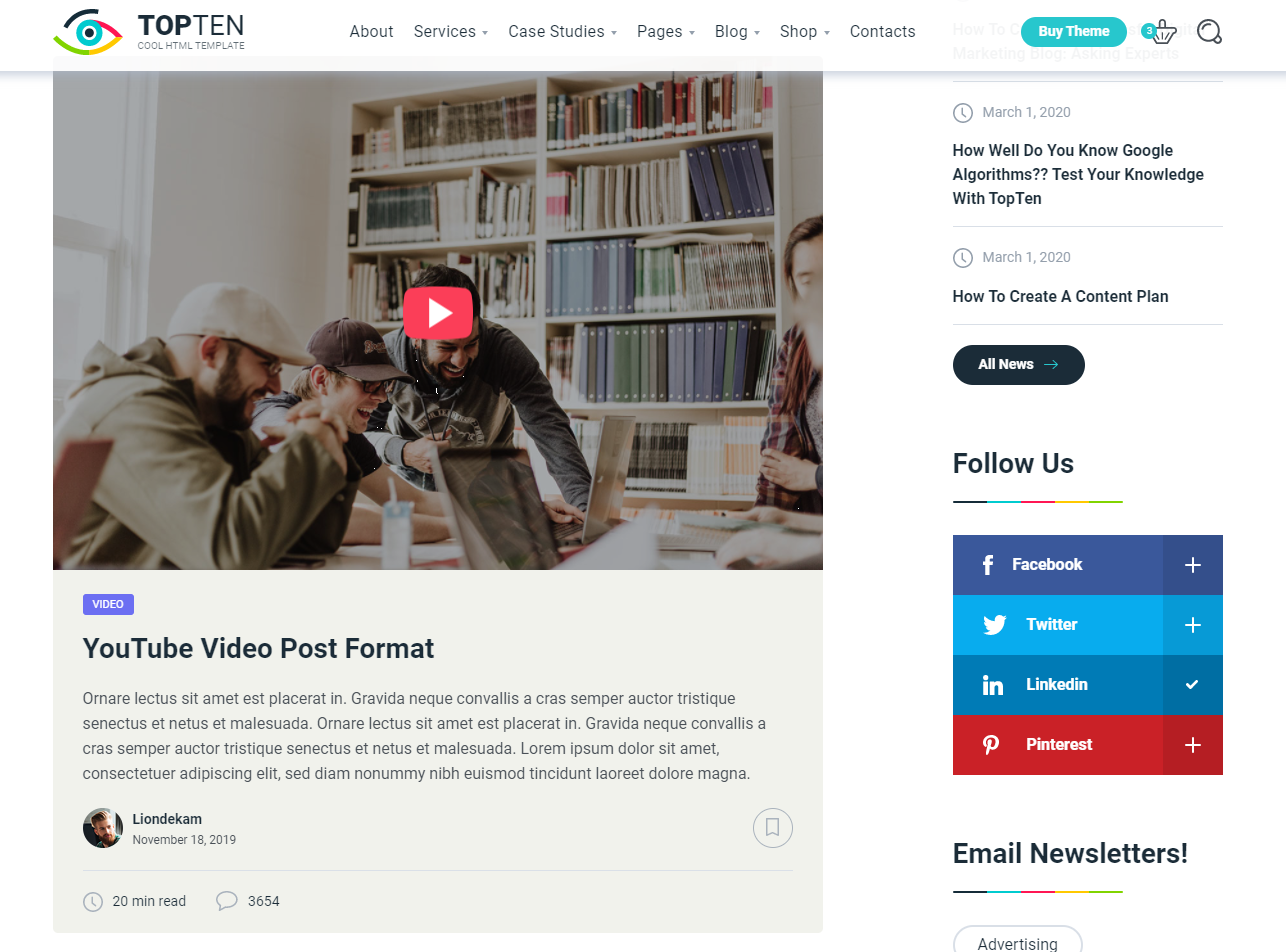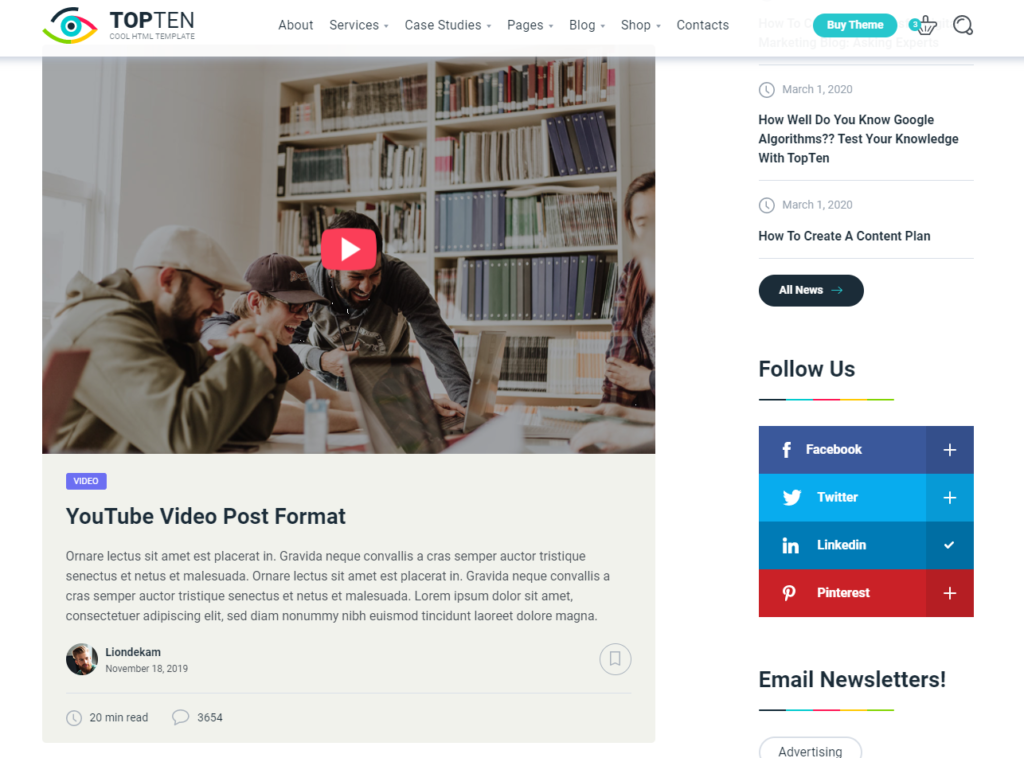 Audio Post Format
Displays audio player on your blog /category/ post page.
Enter link for audio that will be embedded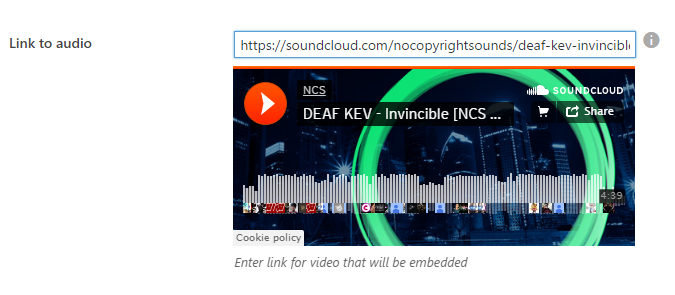 Quote Post Format
Displays a quote block on a blog archive page.
Add a quote in a visual/text editor and fill in the fields appeared after quote post activation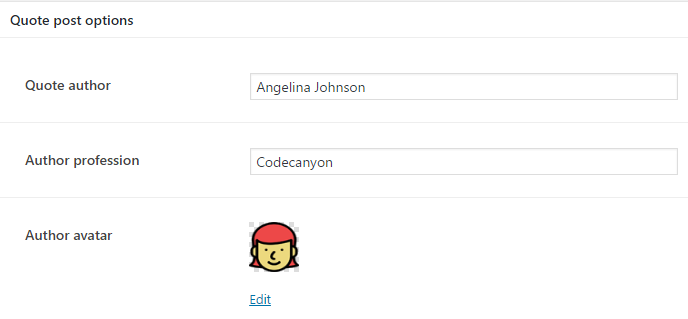 Link Post Format
Allows to show post linked to another page/site.
To create link post, add the text you want to be displayed on blog into text editor and wrap it with the link