Creating a mega menu
Mega menu in TopTen is created in the Appearance>Menus section. To create one, you should follow the next steps:
Edit existing menu or create a new one as described in 'Extended menu editor' topic.
Add a new menu item, that you want to be a parent item of the future mega menu. It can be any page type that you choose on the left hand column.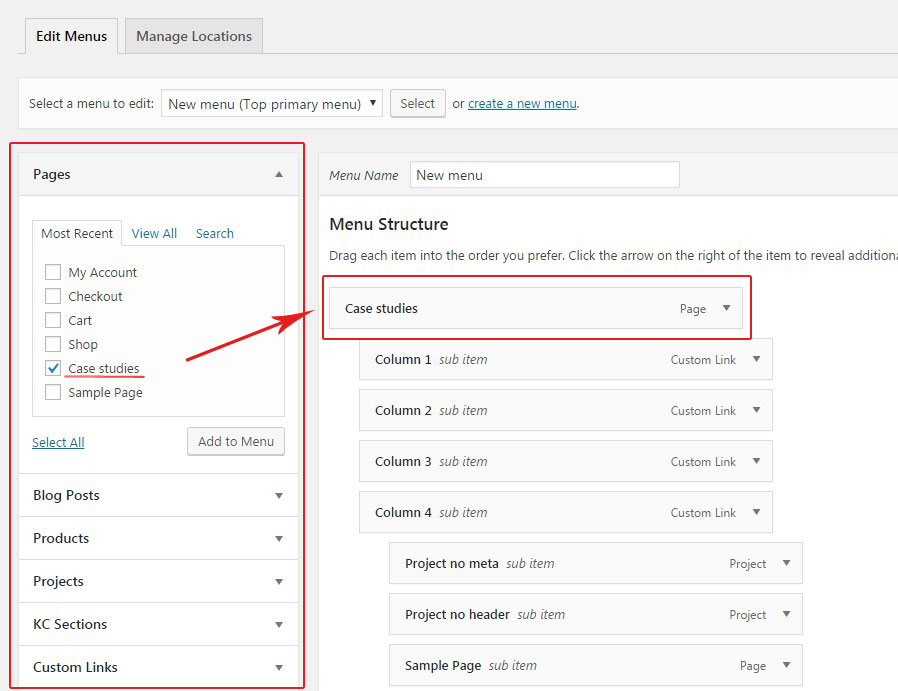 Below the parent item add items that will serve as columns in the mega menu. The columns items must be shifted one level to the right side.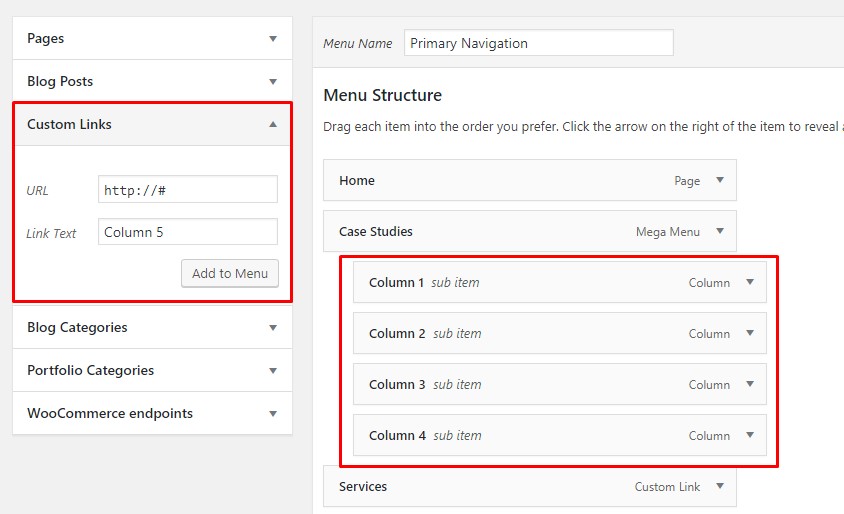 IMPORTANT NOTE: If you want columns items to be unclickable titles, add them via 'Custom Links' tab and enter https://# or https://# in 'URL' field. If you want them to be simple clickable links, add them via 'Pages' or any other tabs.


Begin adding items that will be located under the mega menu columns. Place them under the appropriate column and shift on level to the right side.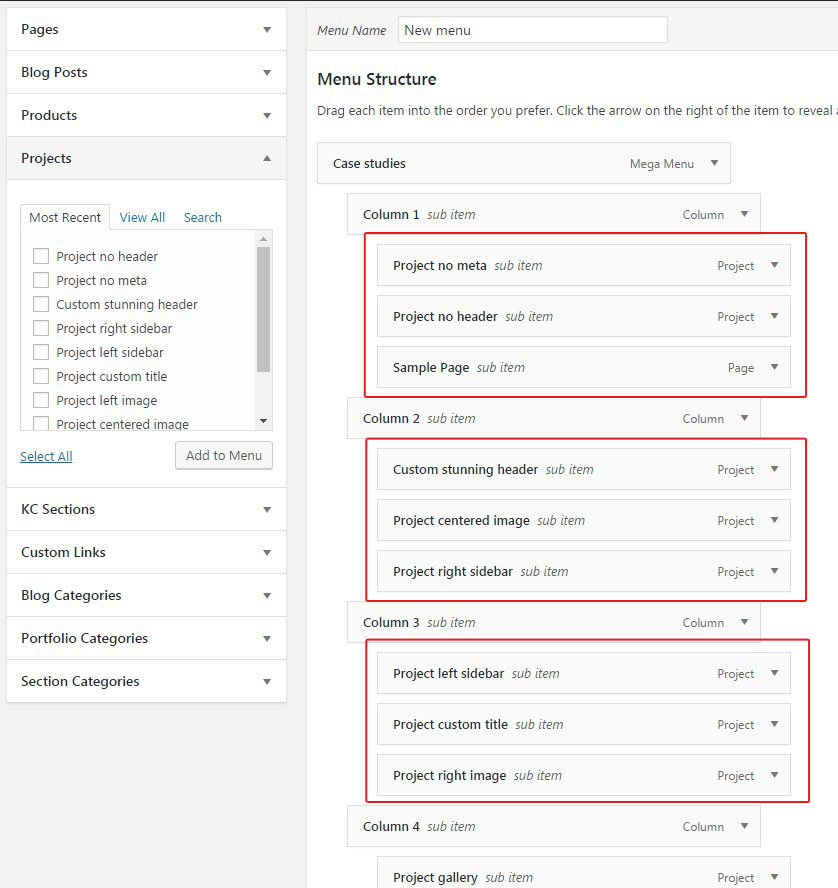 Once all items are added, open settings of the parent mega menu item by clicking in the triangle symbol in front of its name and check 'Use as Mega Menu' checkbox to activate mega menu option.
Hit the 'Save Menu' button.
Mega menu background image
In order to add a background image to your mega menu:
edit the parent mega menu item by clicking on the triangle symbol in from of its name
click on the 'Settings' button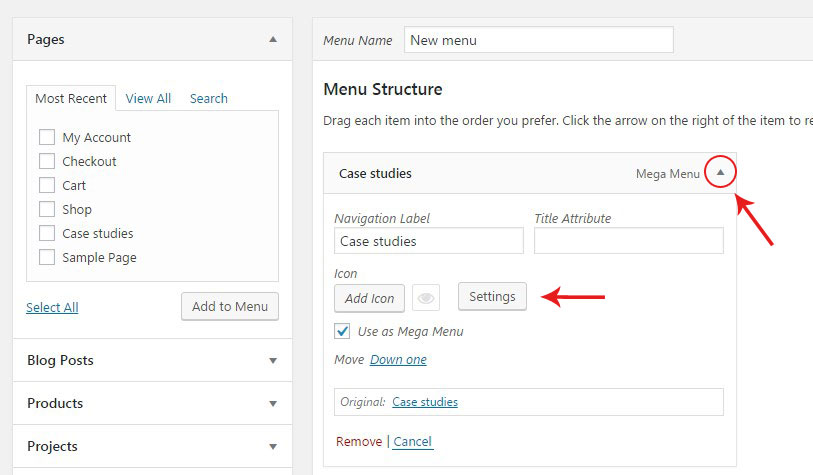 upload an image via the popped out window.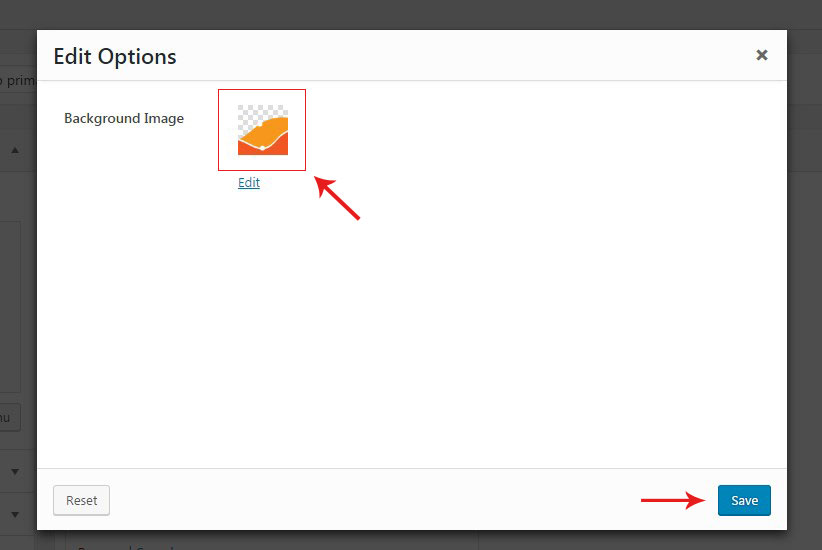 Columns customization in mega menu
There are additional settings for columns that you can use in your mega menu. Expand columns settings by clicking on the triangle symbol to see all settings.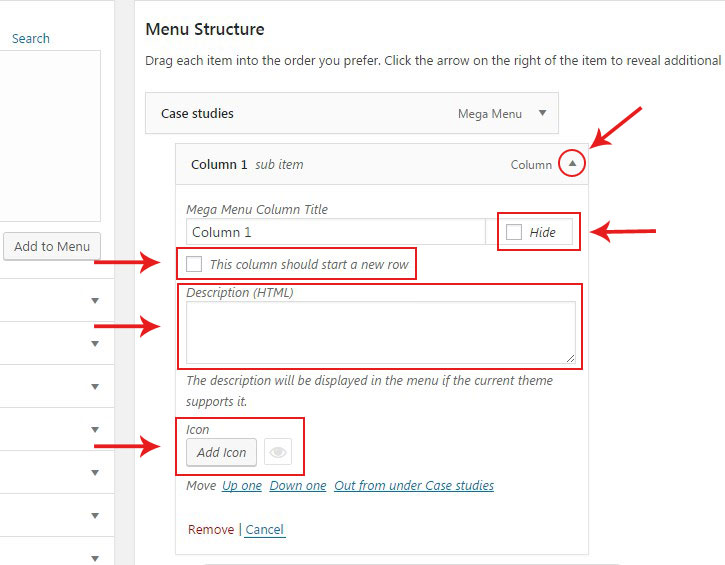 Hide – this option lets you hide the column title and keep only its content.
This column should start a new row – if checked, this column will stand to the new row in the mega menu window.
Description – you can add simple text or HTML to this field. It can be used as description under the column title or be used as independent content even without any items below it.
Add icon – you can add icons to your columns names with this option.