The theme comes with an integrated contact form builder. All forms are created and stored in the Forms section of your WP admin dashboard.
Contact form building
To create a new form go to Forms > Add new and type in the title of your form. Title is displayed only on the backend and is needed only for easier navigation through your forms.
Begin adding fields by using elements represented under Form fields tab.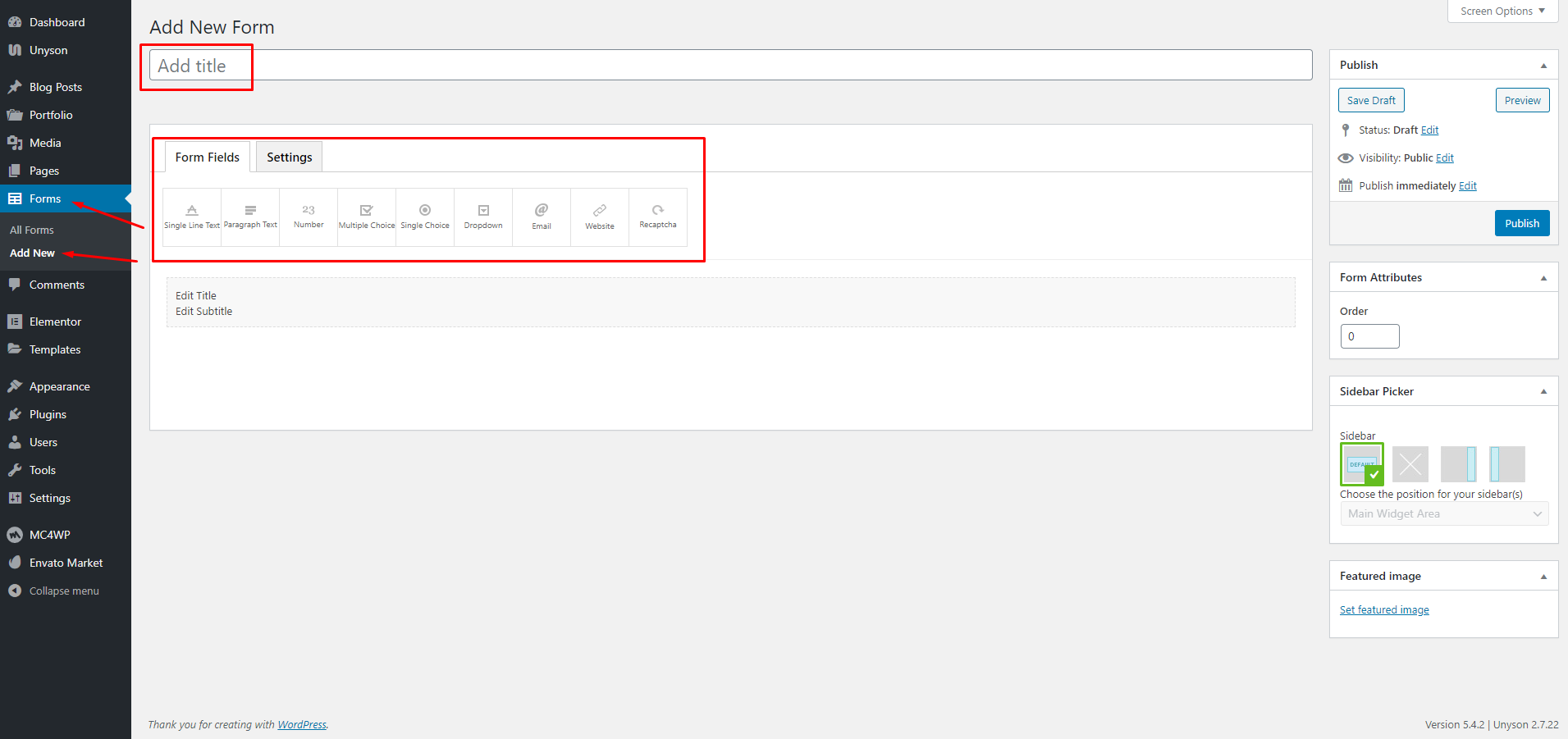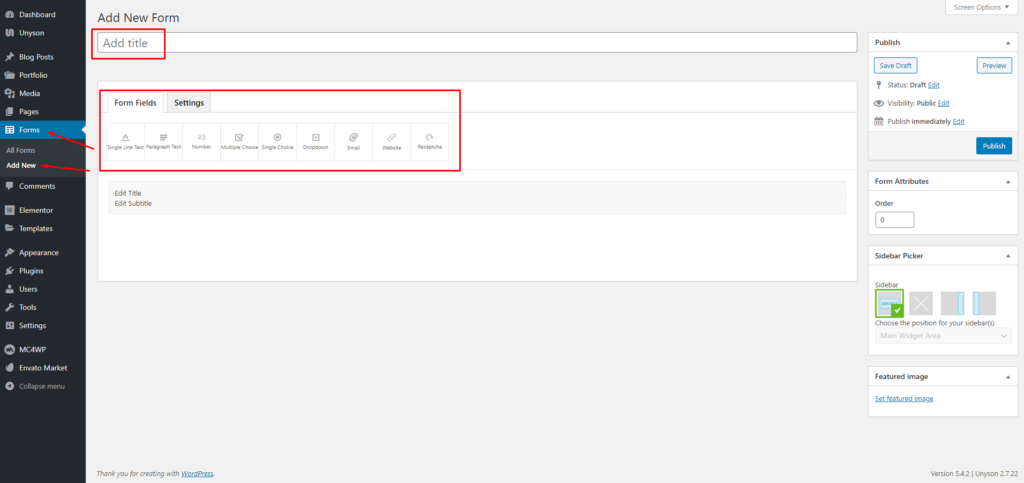 Once you have added a field, click on it one time to open settings window. Each field type has its own settings. Configure each field and press "Save" button.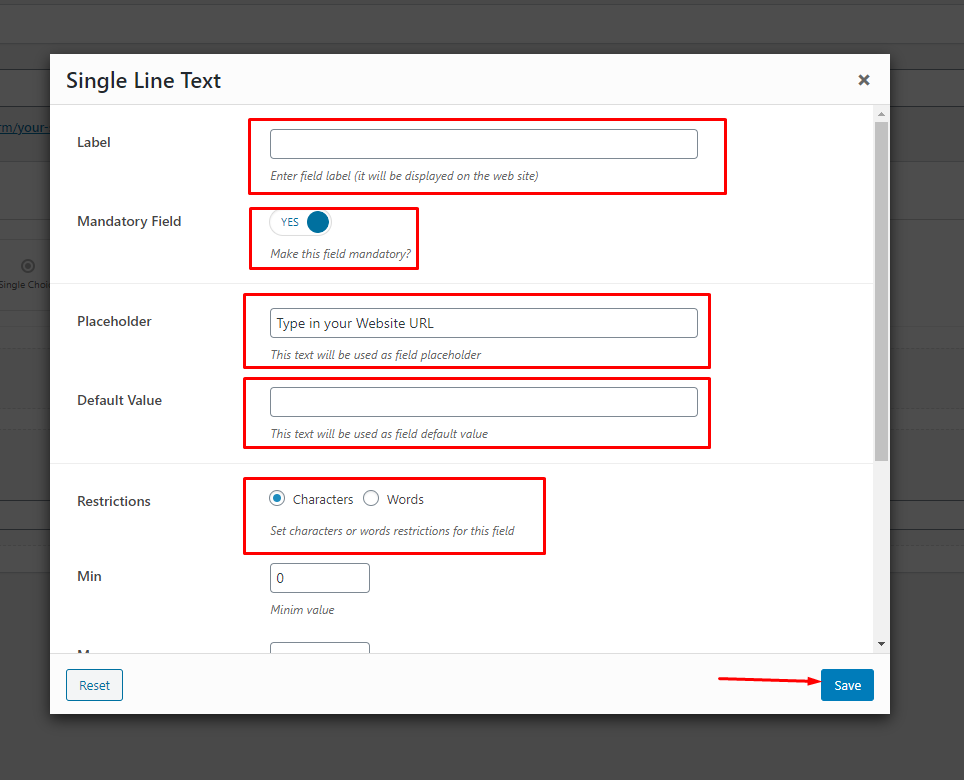 You can create almost any form layout you need. Control fields width with the arrows on the top left corner of the field.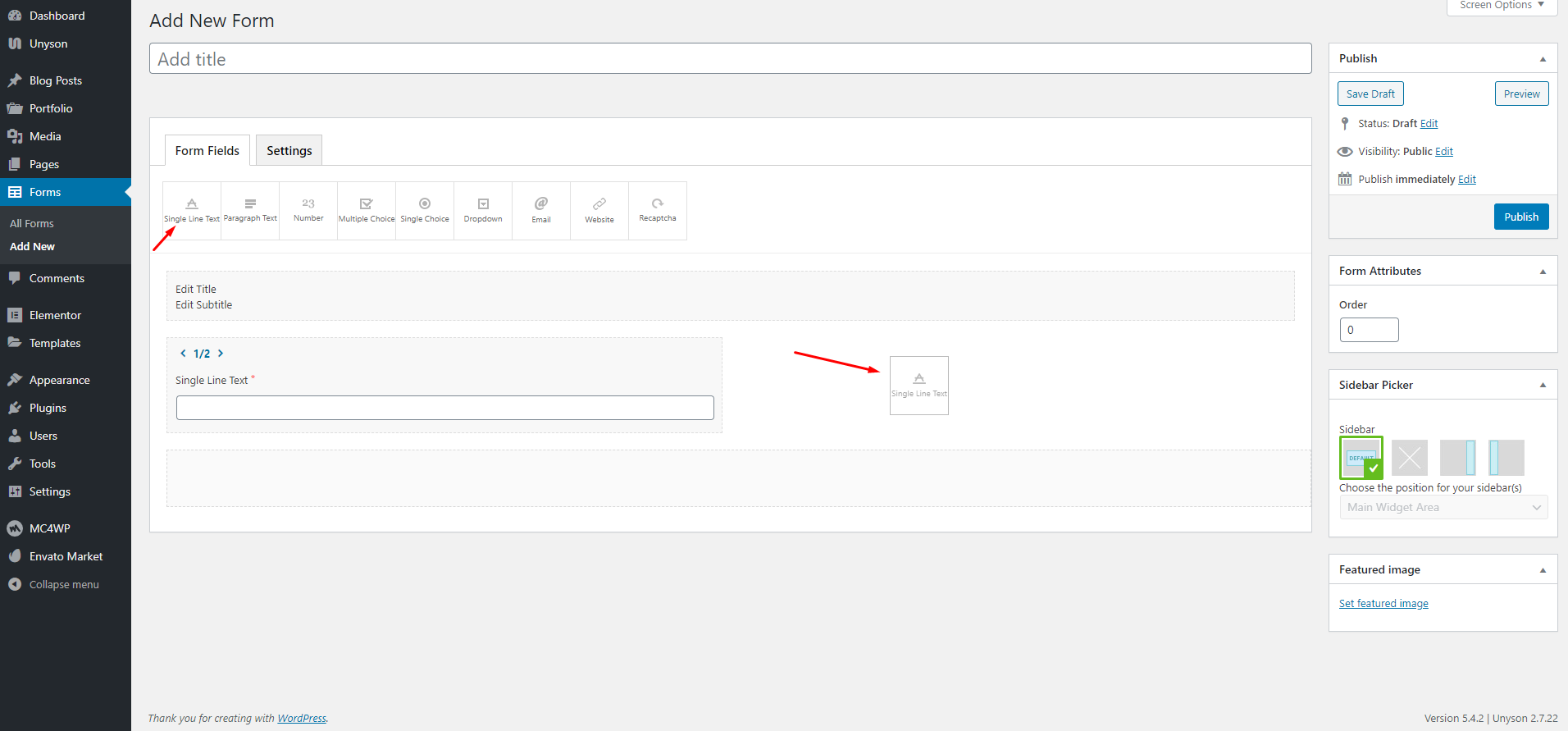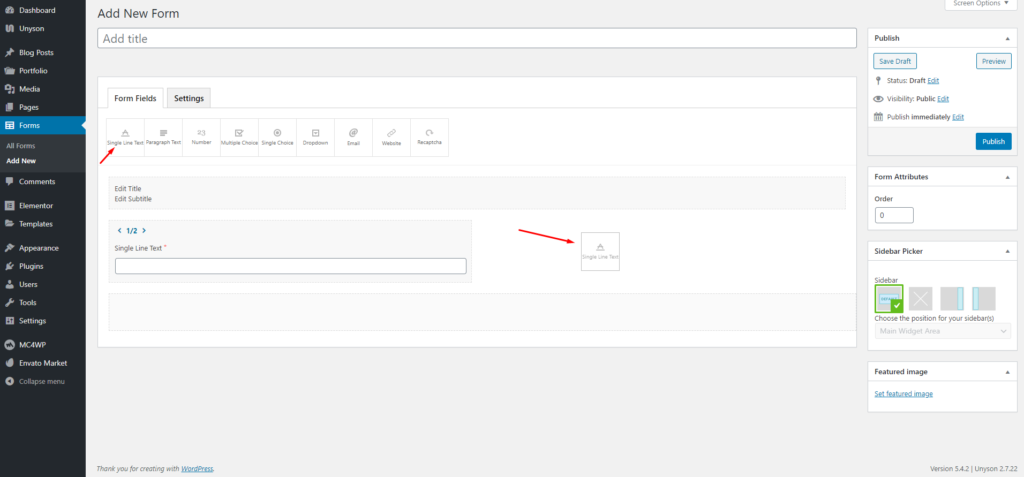 On the top of the form, you can enter title and subtitle. They will be displayed on the frontend before the form itself.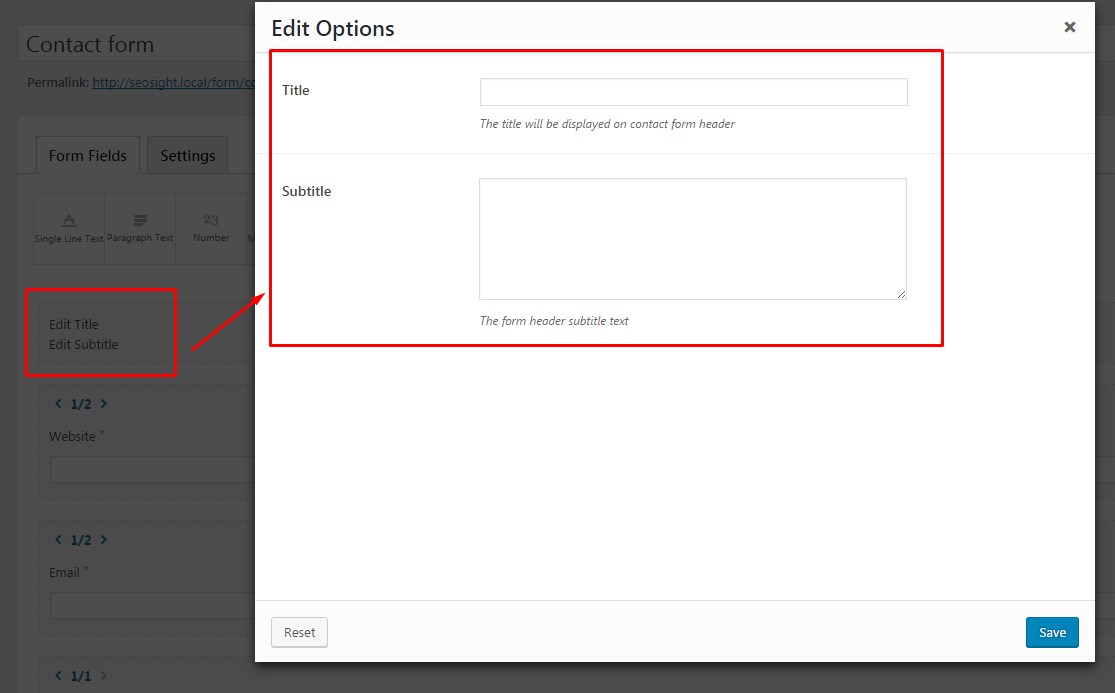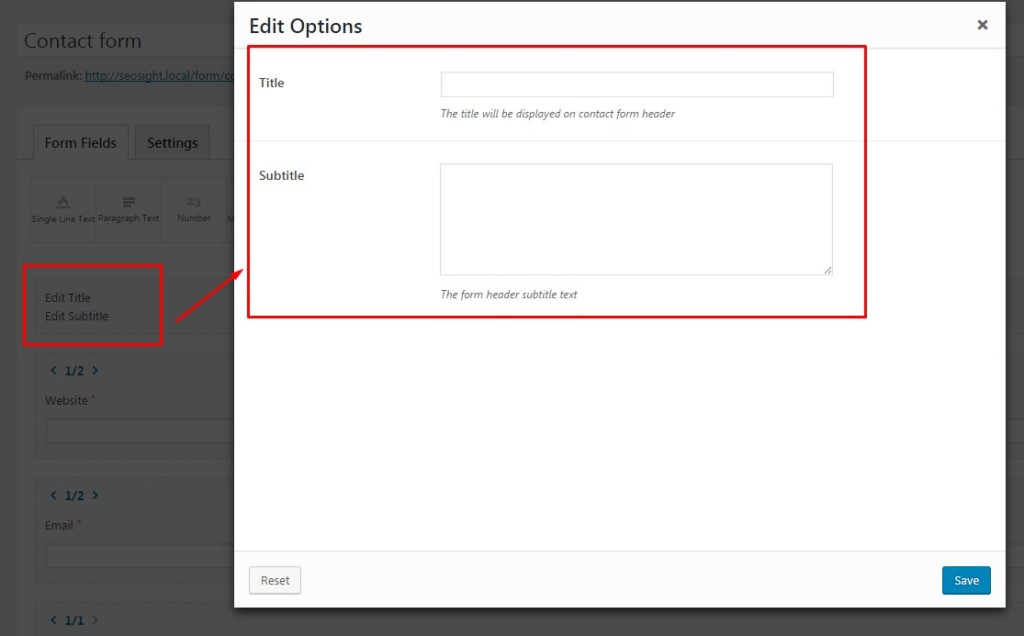 As soon as the form is ready, switch to the Settings tab to set up email and form messages.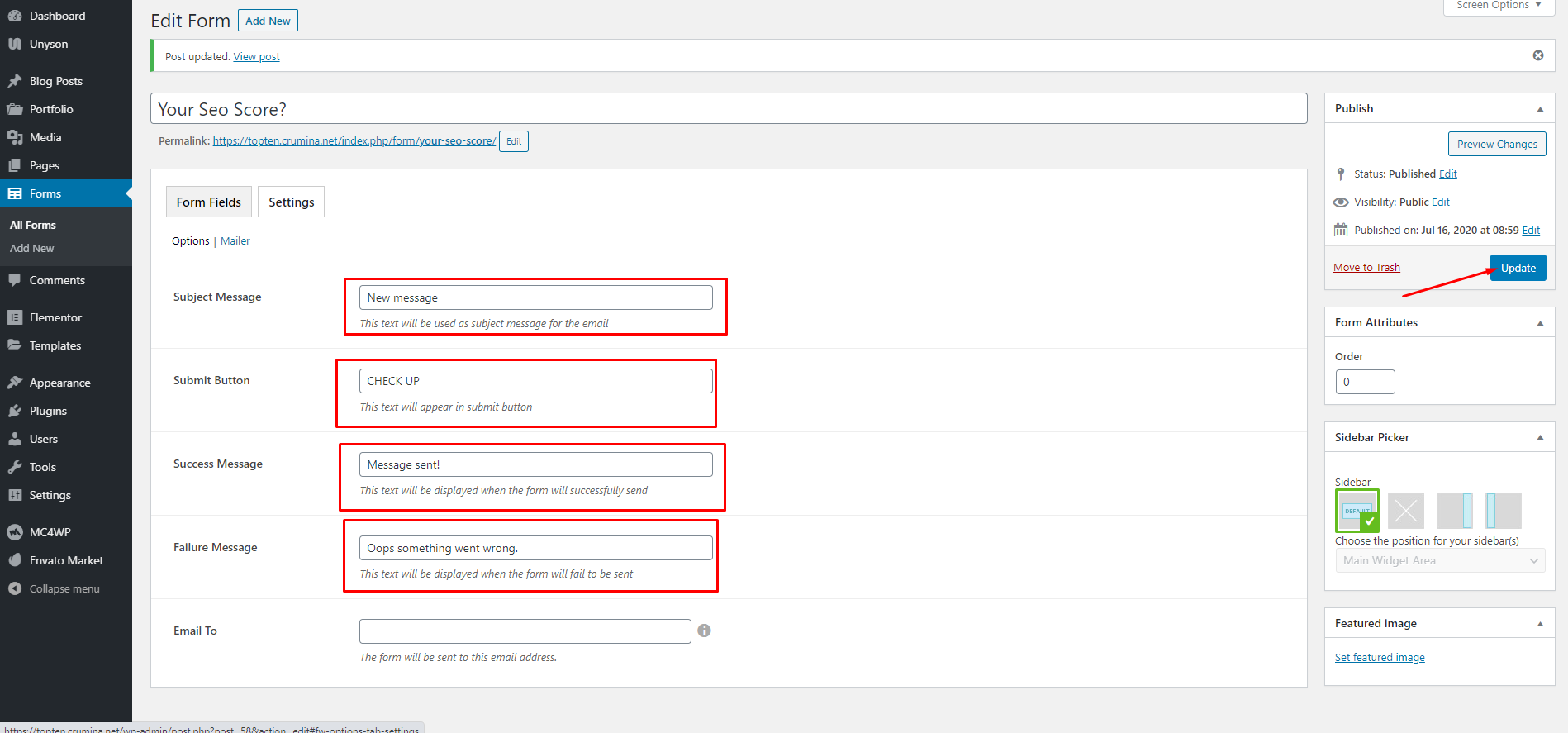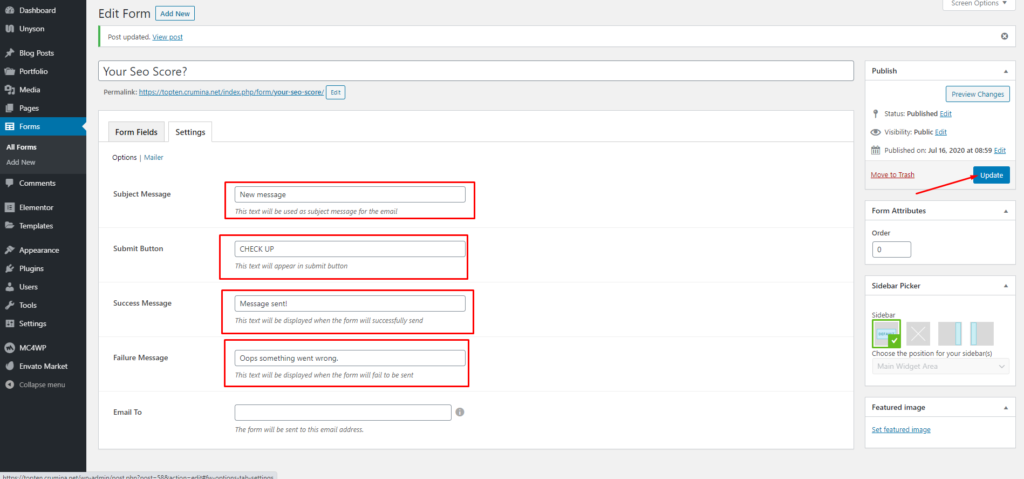 Under Settings>Mailer you can set up send method and test connection by sending a test message. You can also fill in the "From Name" and "From Address" fields, that will be displayed in all received emails.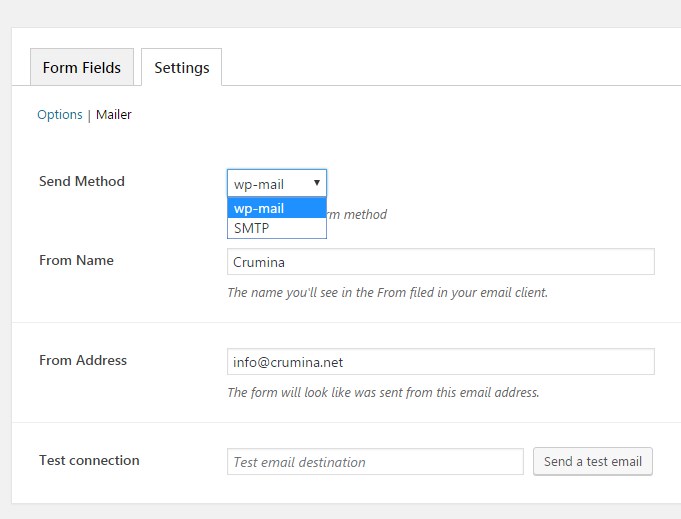 Adding form on page
You can add contact forms on pages with Form widget of Elementor Page Builder.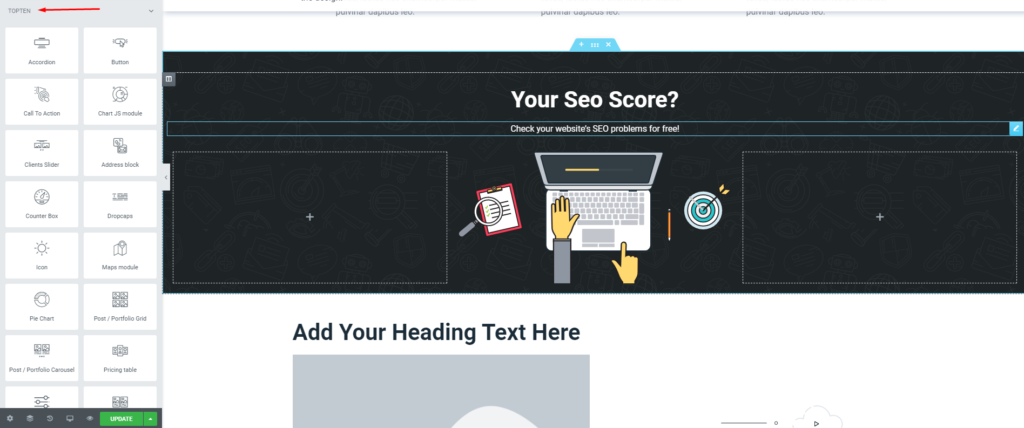 In order to create Form as on the Demo, please set following properties