Stunning header for all pages
Stunning header appearance is controlled via Customize > Stunning header section.
This options are applied for all page types and are settings by default.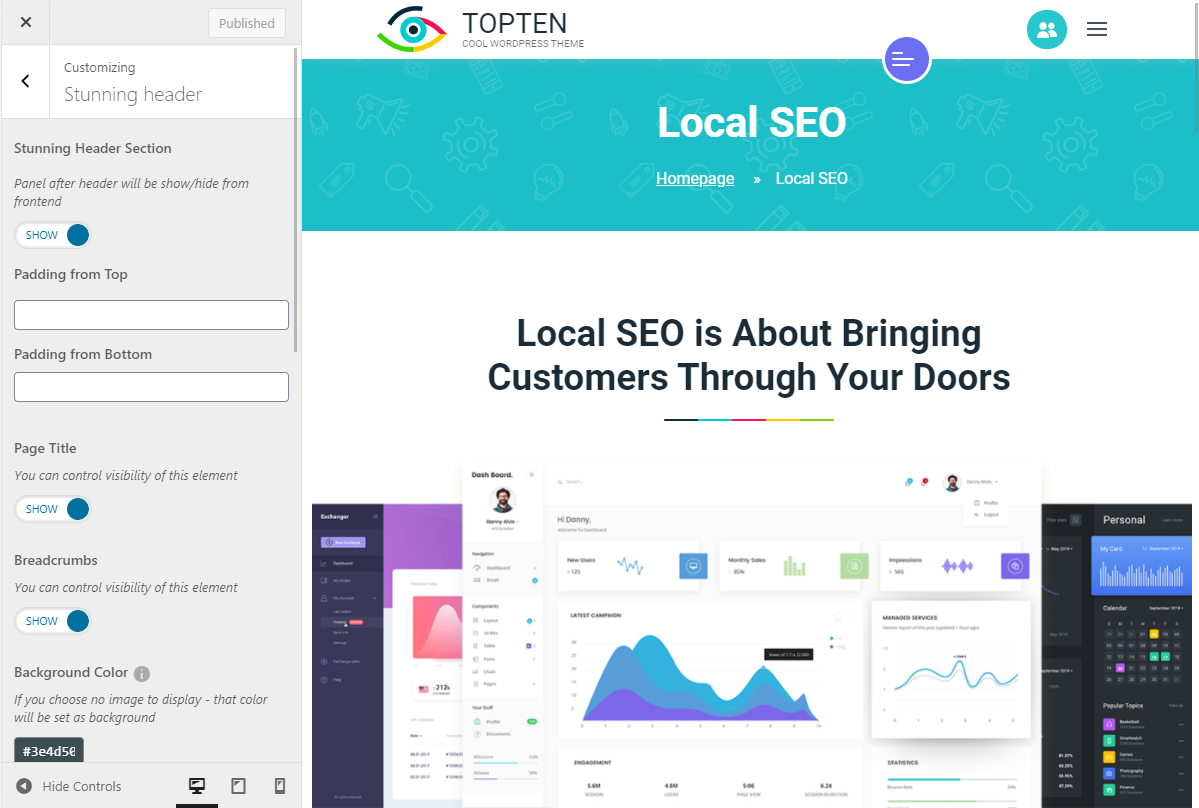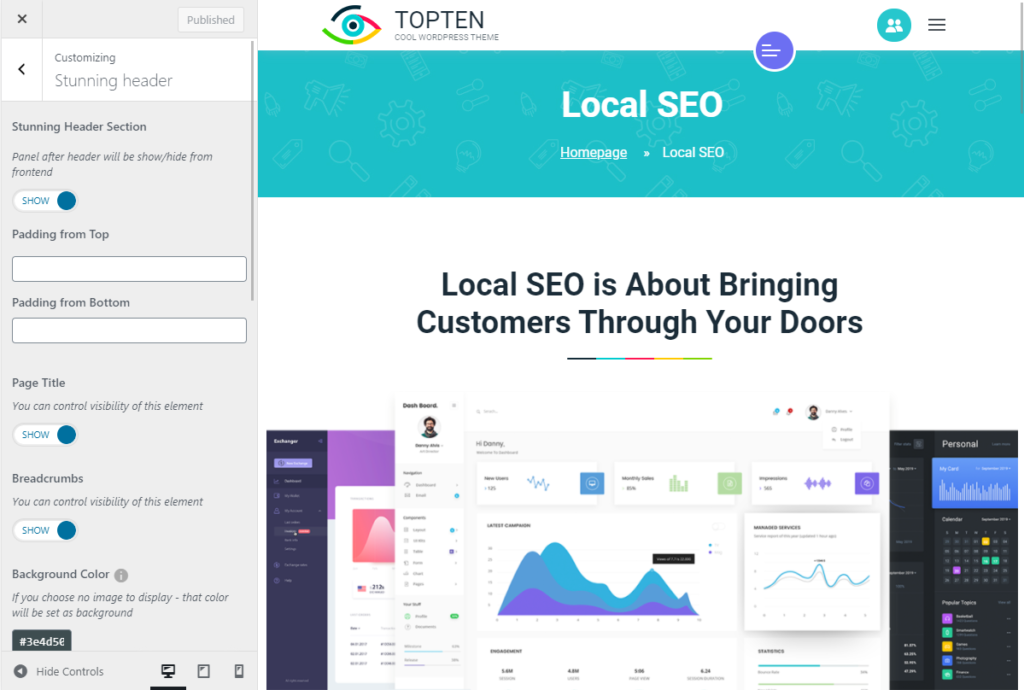 Elements visibility
Here you can manage stunning header elements visibility:
Show stunning header – you can enable or disable a stunning header for the edited section.
Show breadcrumbs – you can show or hide breadcrumbs under the title text.
Show title – you can show or hide a title inside a stunning header section.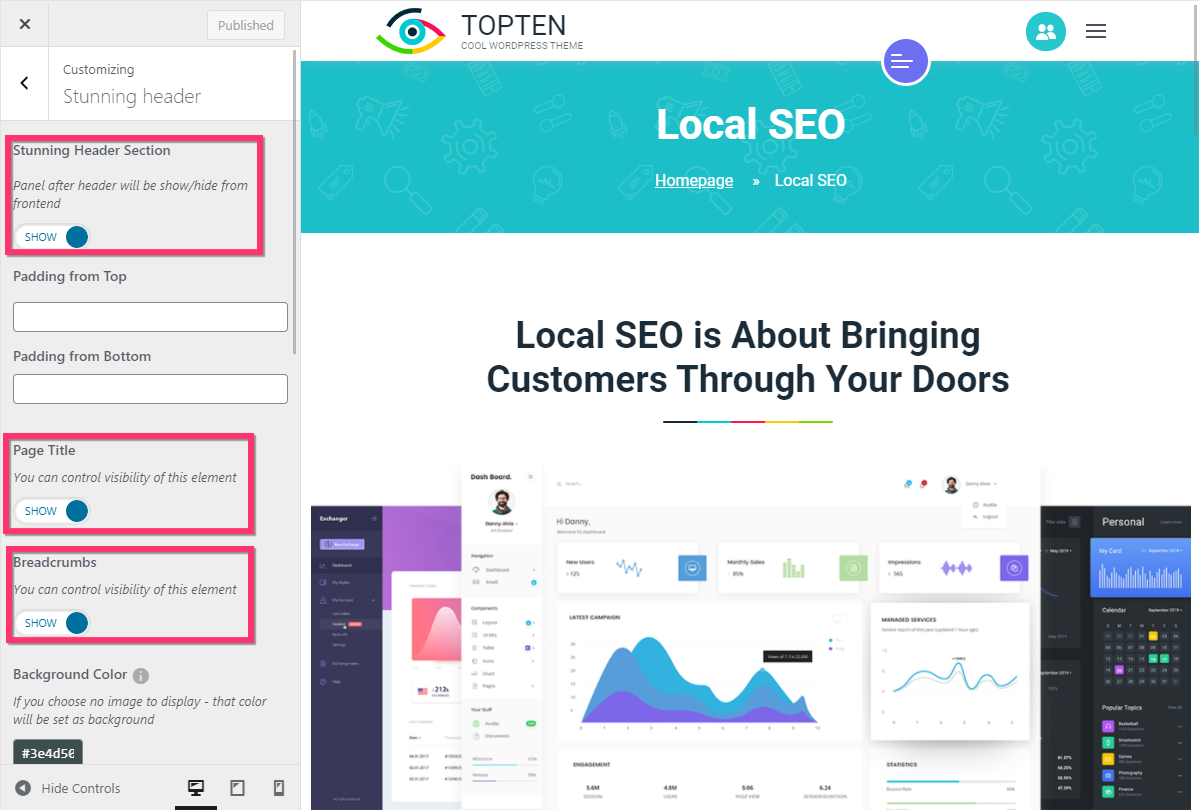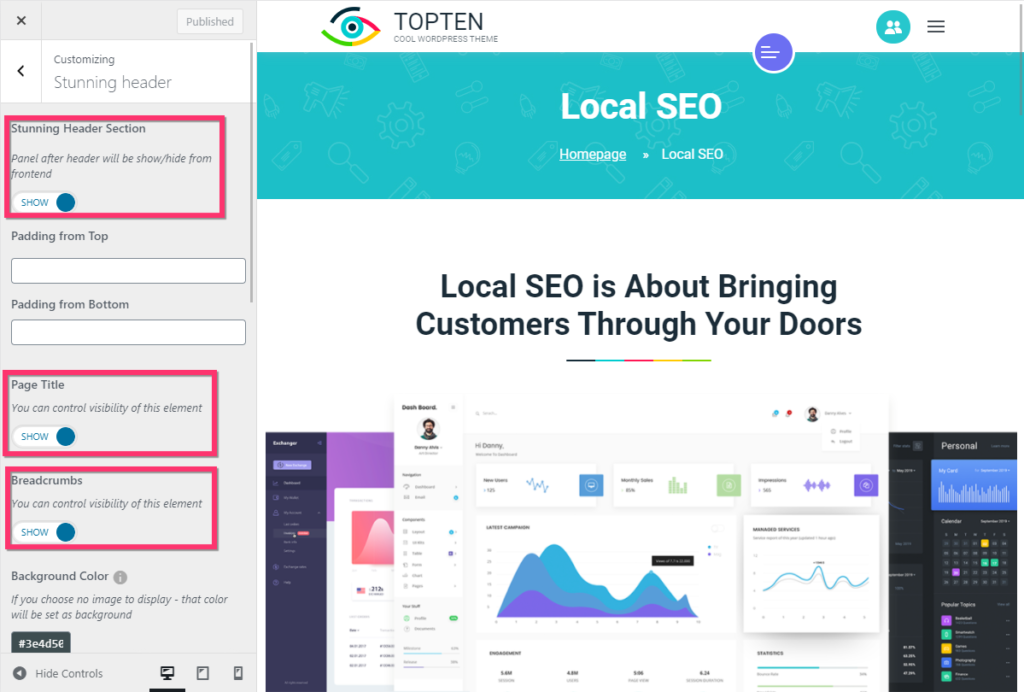 Color settings
Click on field to choose color or clear field for default value.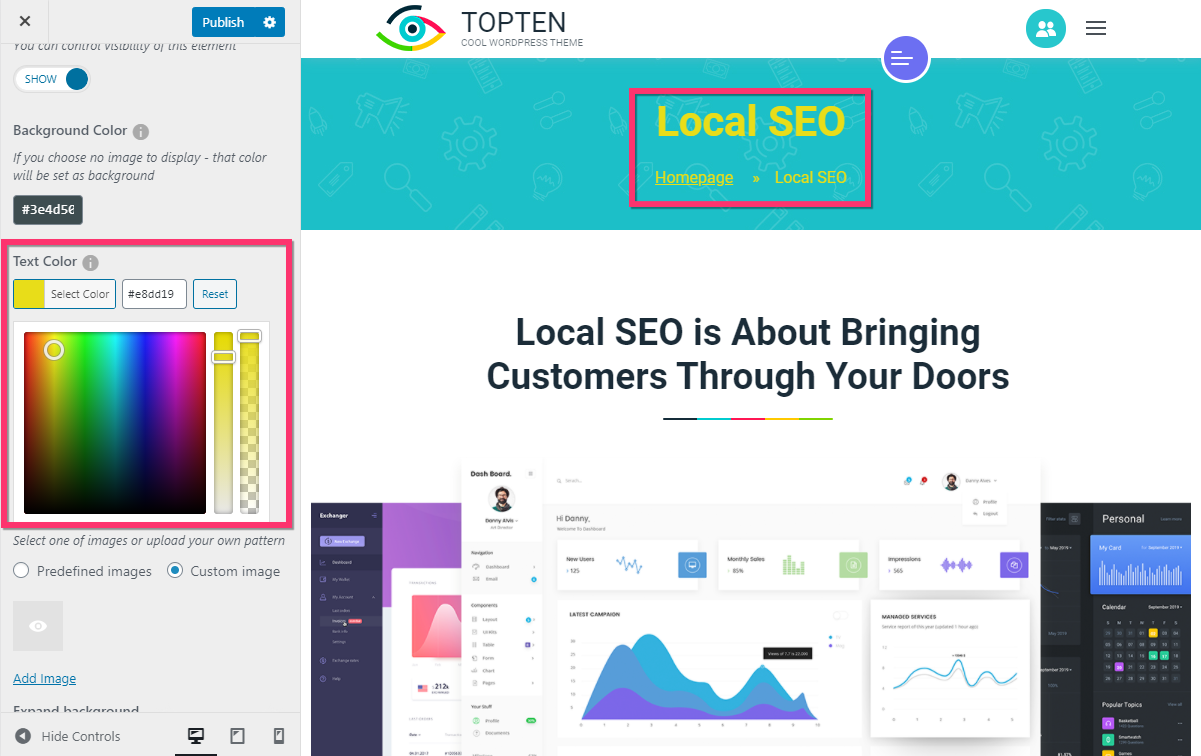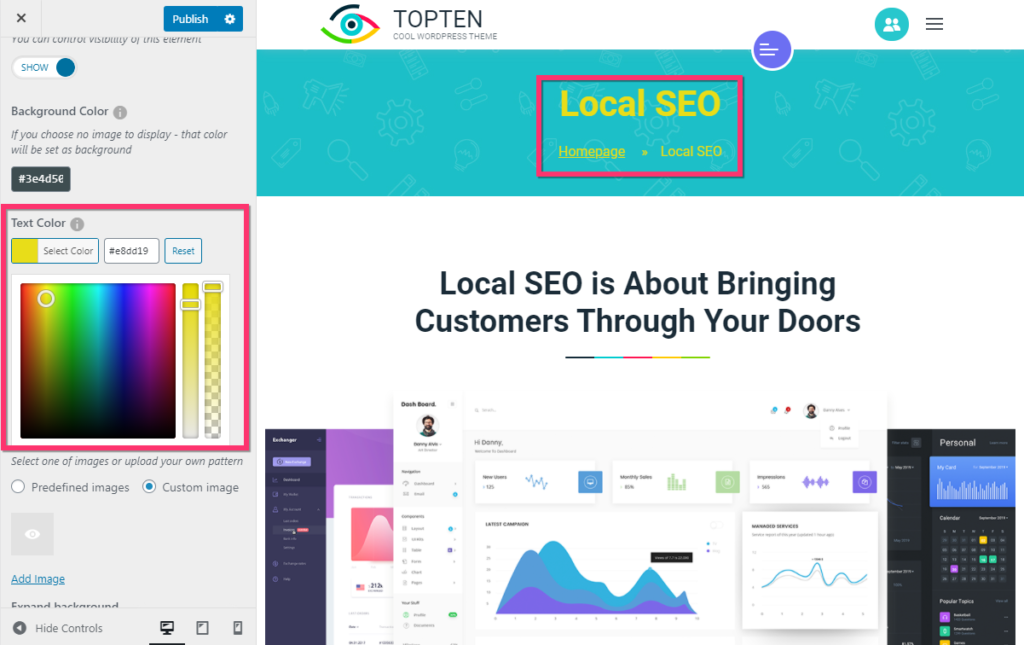 Background color
Here you can select custom background color using a color picker.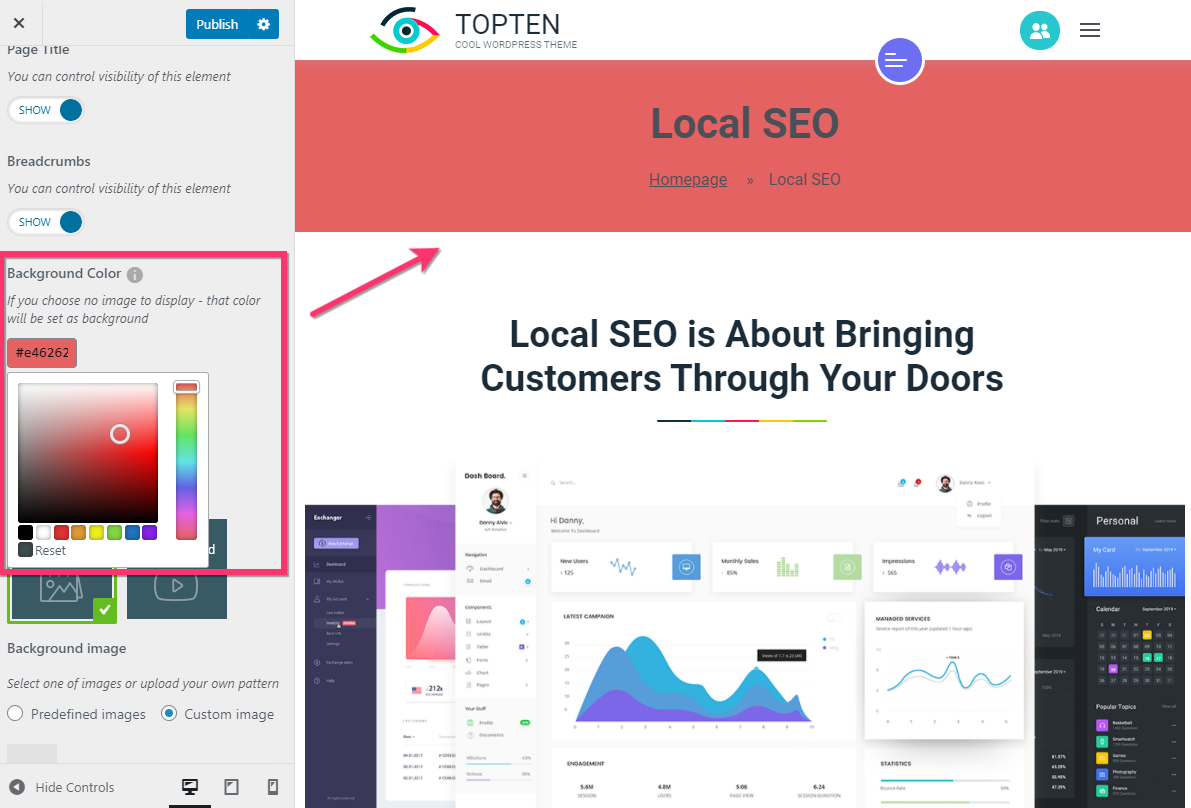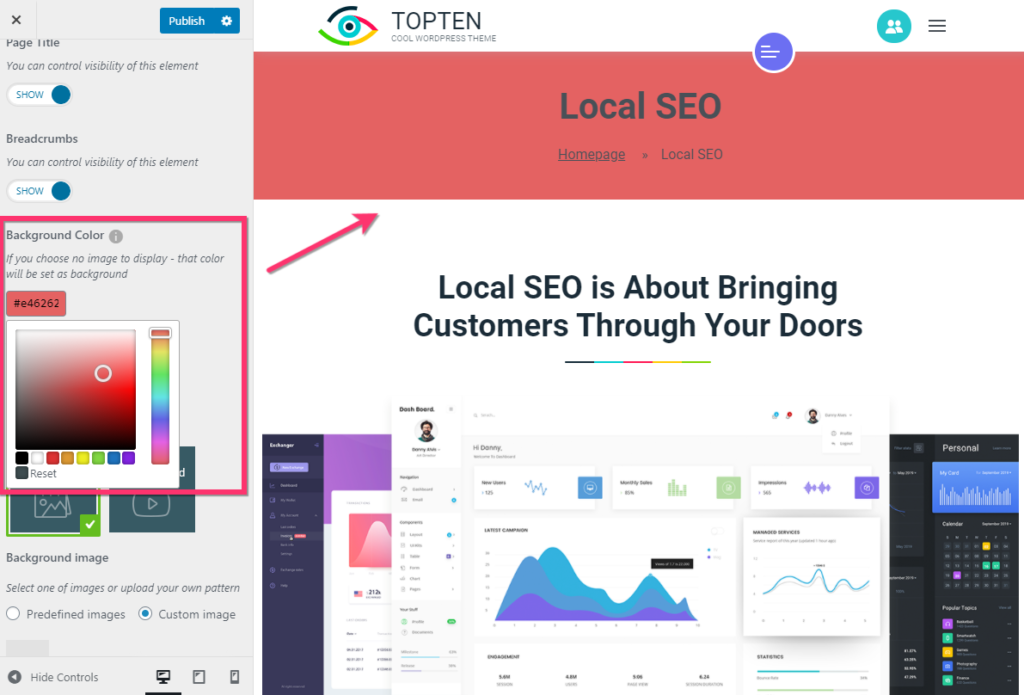 Background image
Here you can upload your custom background image.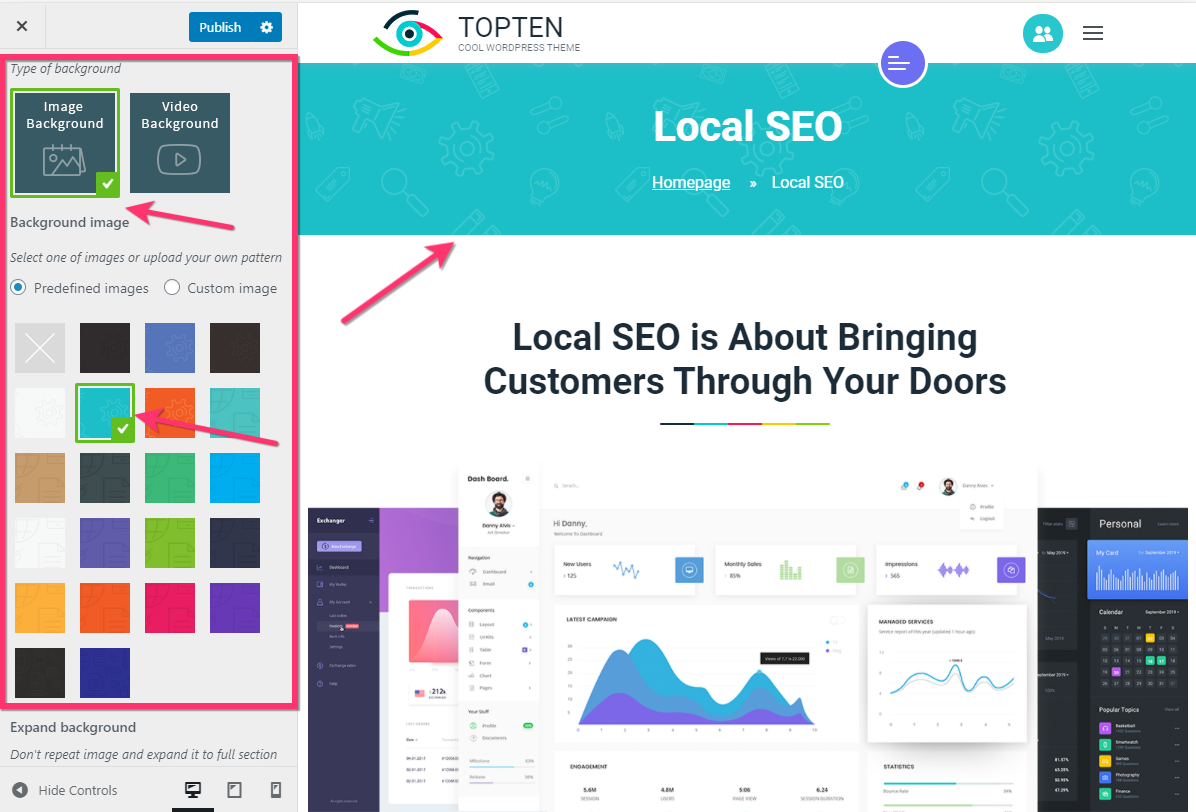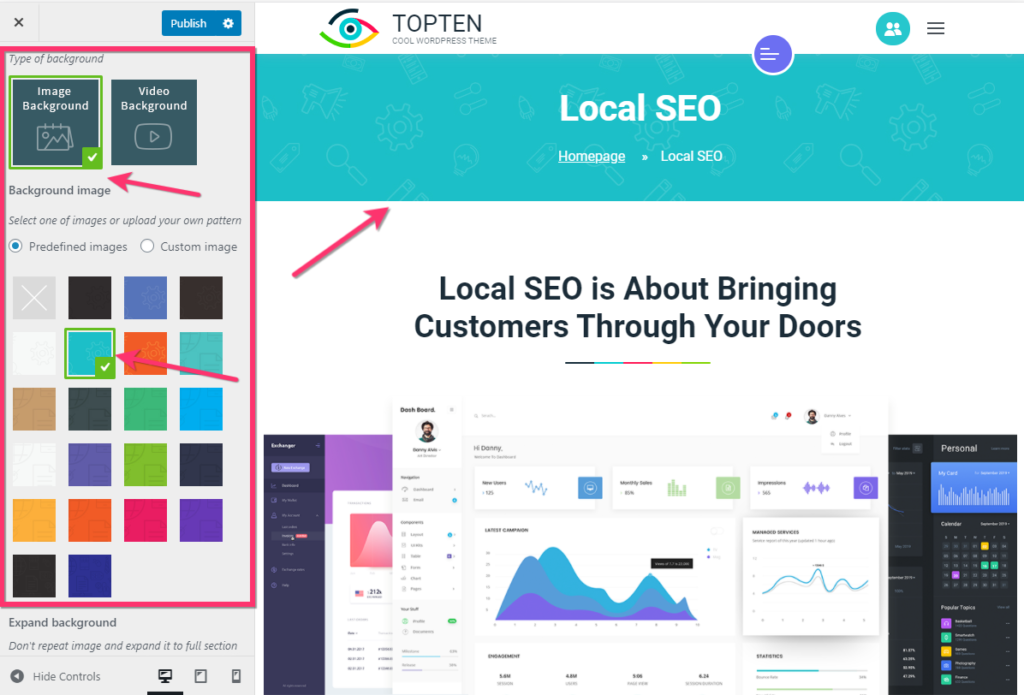 Padding from Top/Bottom
This is space from page title to the top and bottom borders.
Important: write number with the prefix px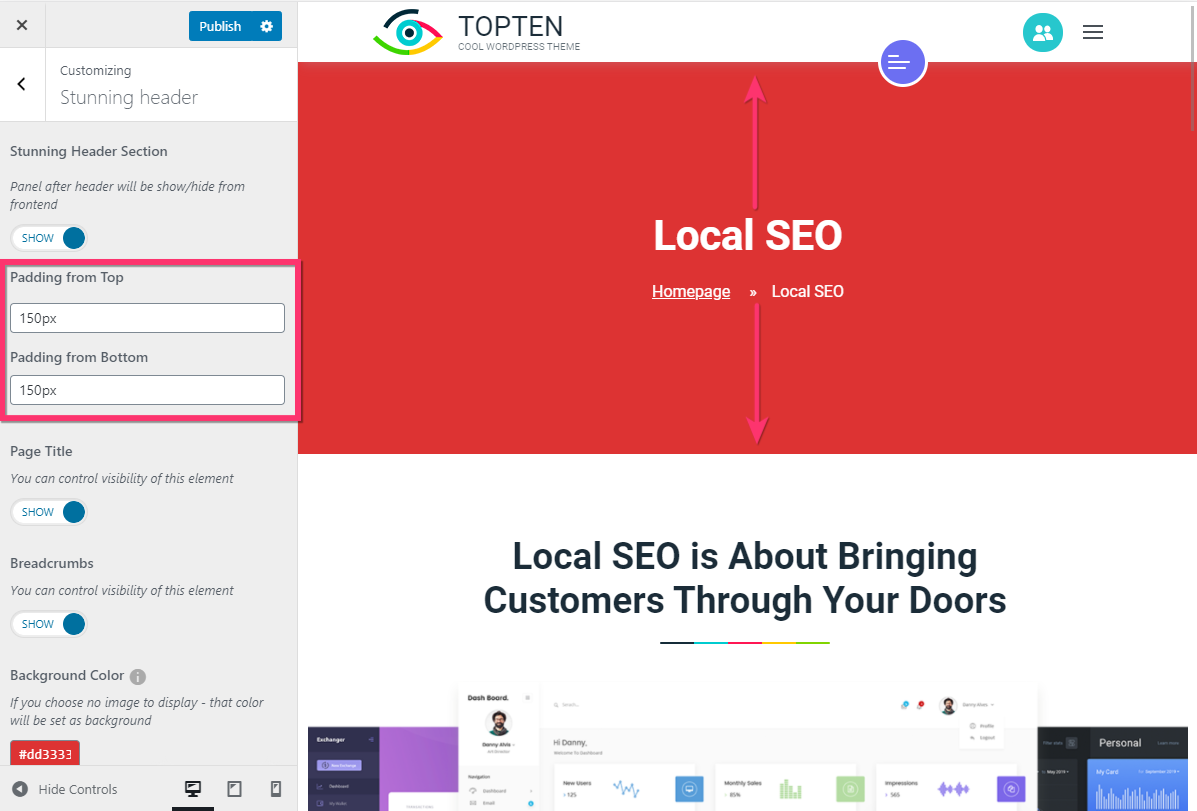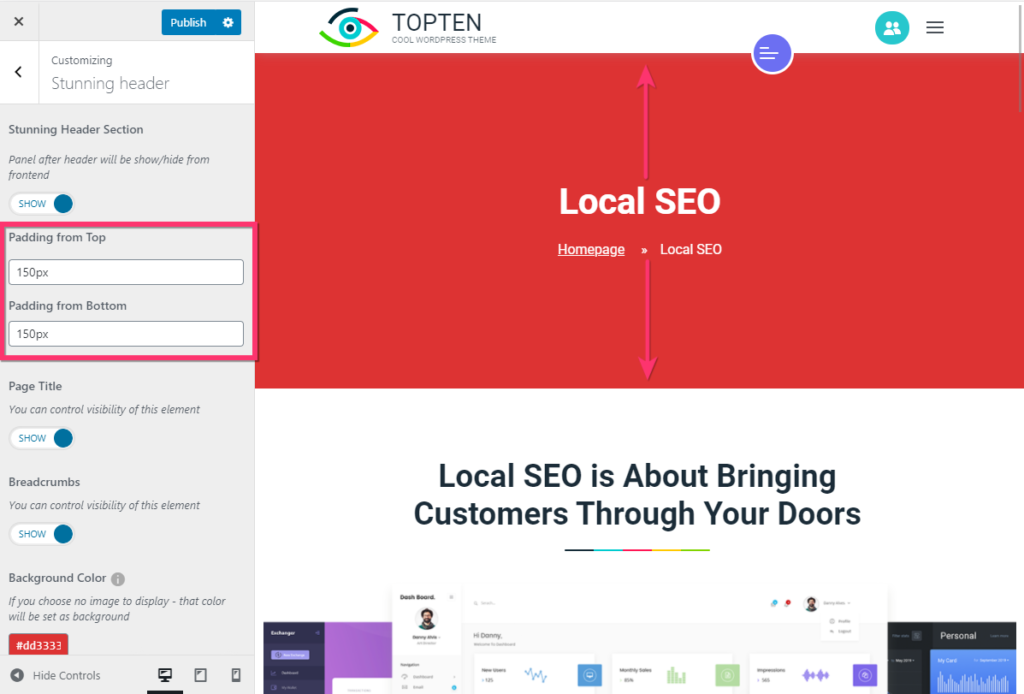 The stunning header for a separate page
It is possible to customize stunning header styling and components inside each page. These settings are higher by priority than ones in Pages. Choose the Page you want to edit, click "Edit Page" or go to Customize> Stunning Header sections.