Footer options control appearance of the section under the content area. They are located under Customize > Footer options.
They control look and feel of the footer section of the theme and are divided into 5 subtabs:
Design
Widget section
Contacts section
Copyright field
Scroll Top button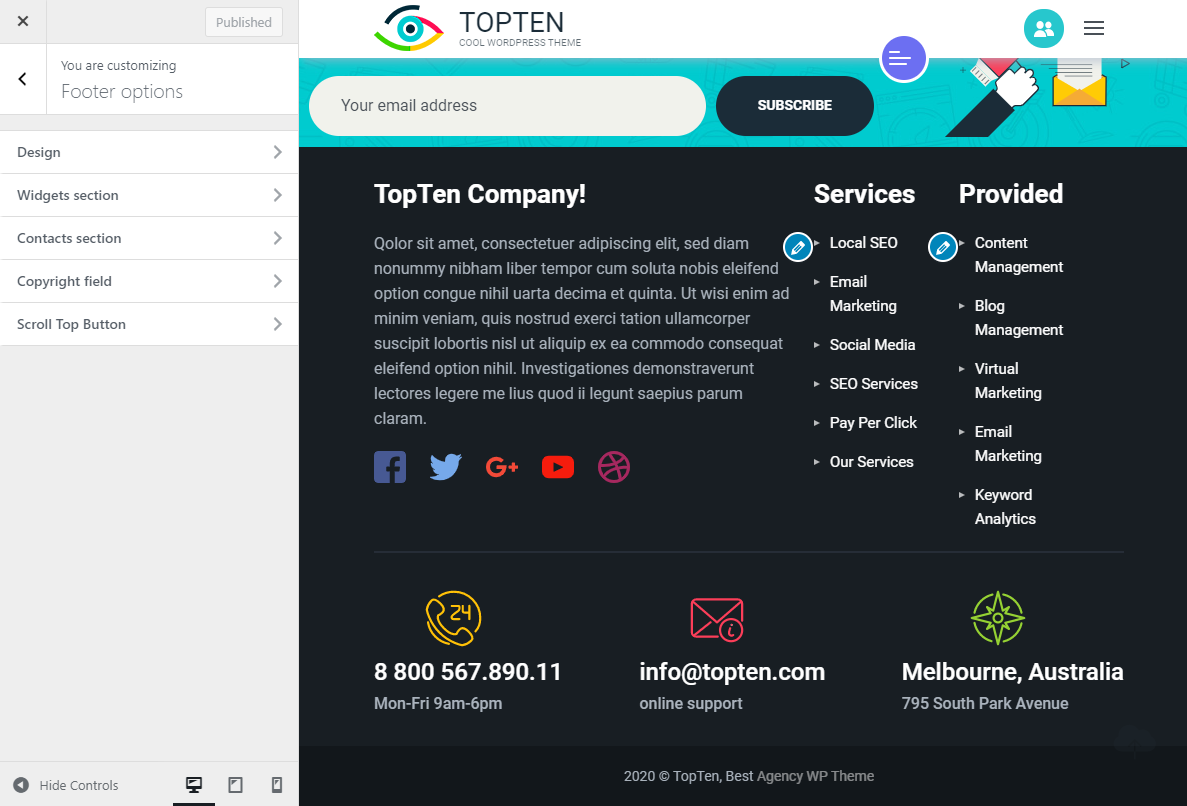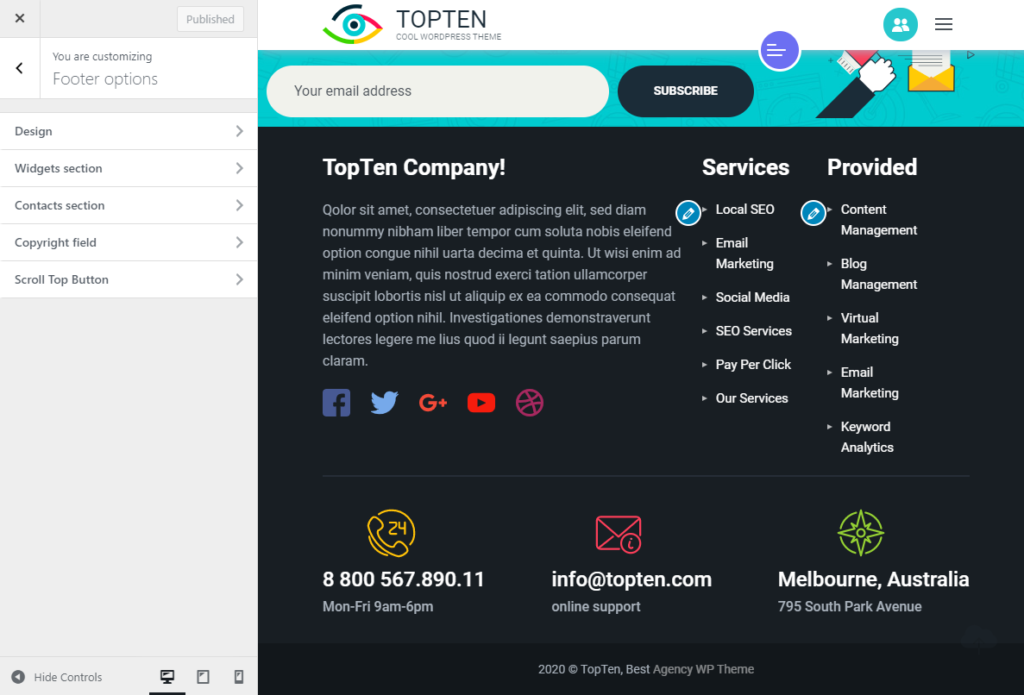 Design
Design tab provides styling options of the footer section. Here you can configure:
Text color
Titles and Links Color – color of widgets titles and links
Background image – you can choose one of the predefined patterns or upload a custom image.
Expand background – this option lets you stretch the image across the whole footer section. It is required if the uploaded image is smaller than the footer section, but you don't want it to get repeated.
Fixed footer effect – makes the footer fixed.
Background color – if you disable background image, background color will be displayed instead.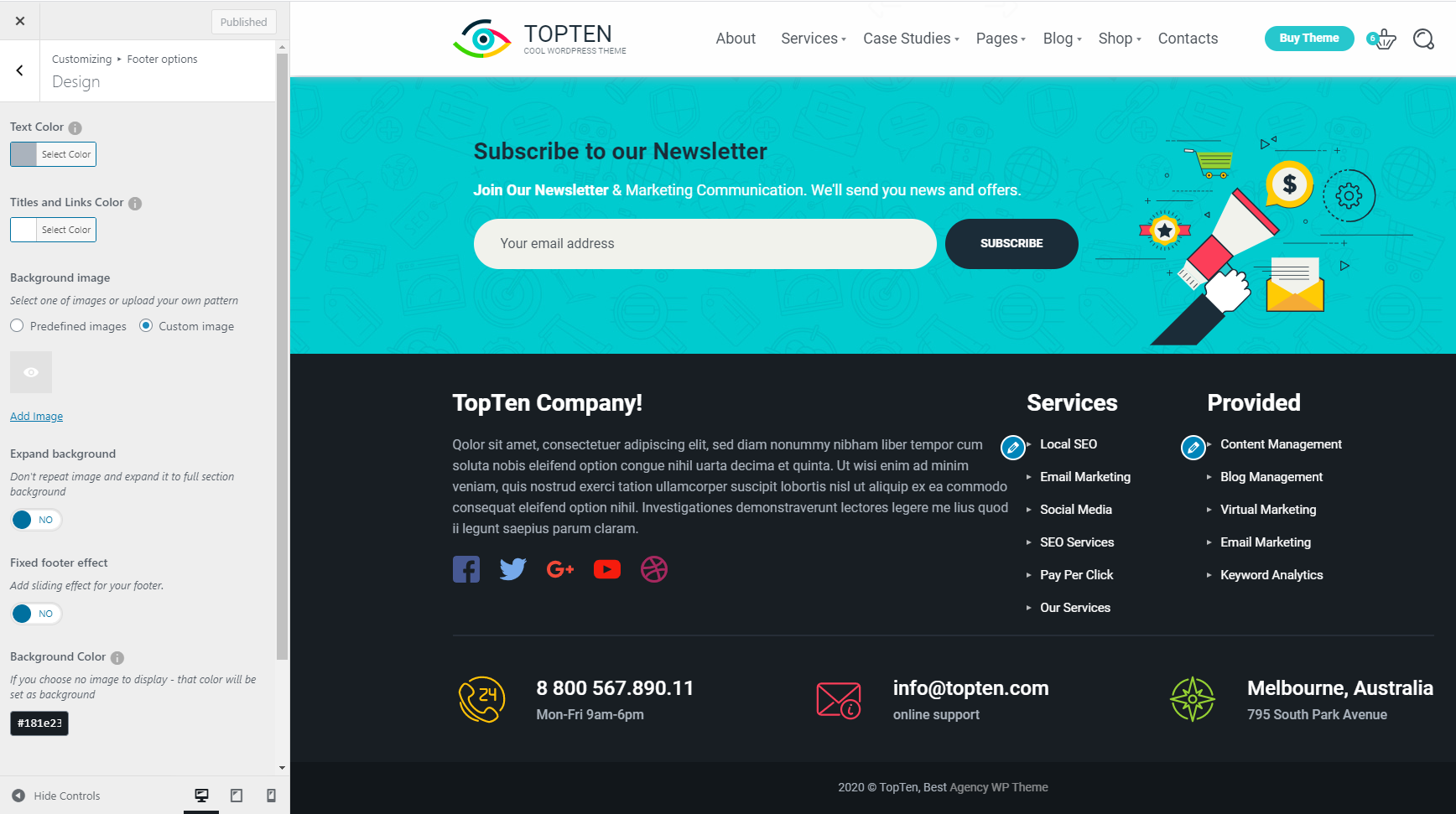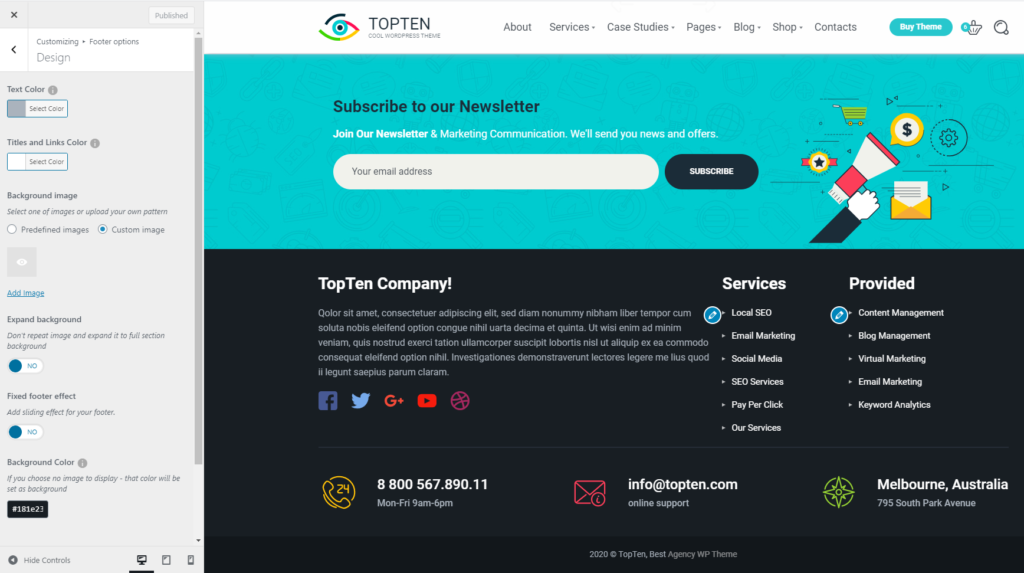 Widgets section
Under Widgets section tab you can adjust settings of the text block, that is displayed on the image below.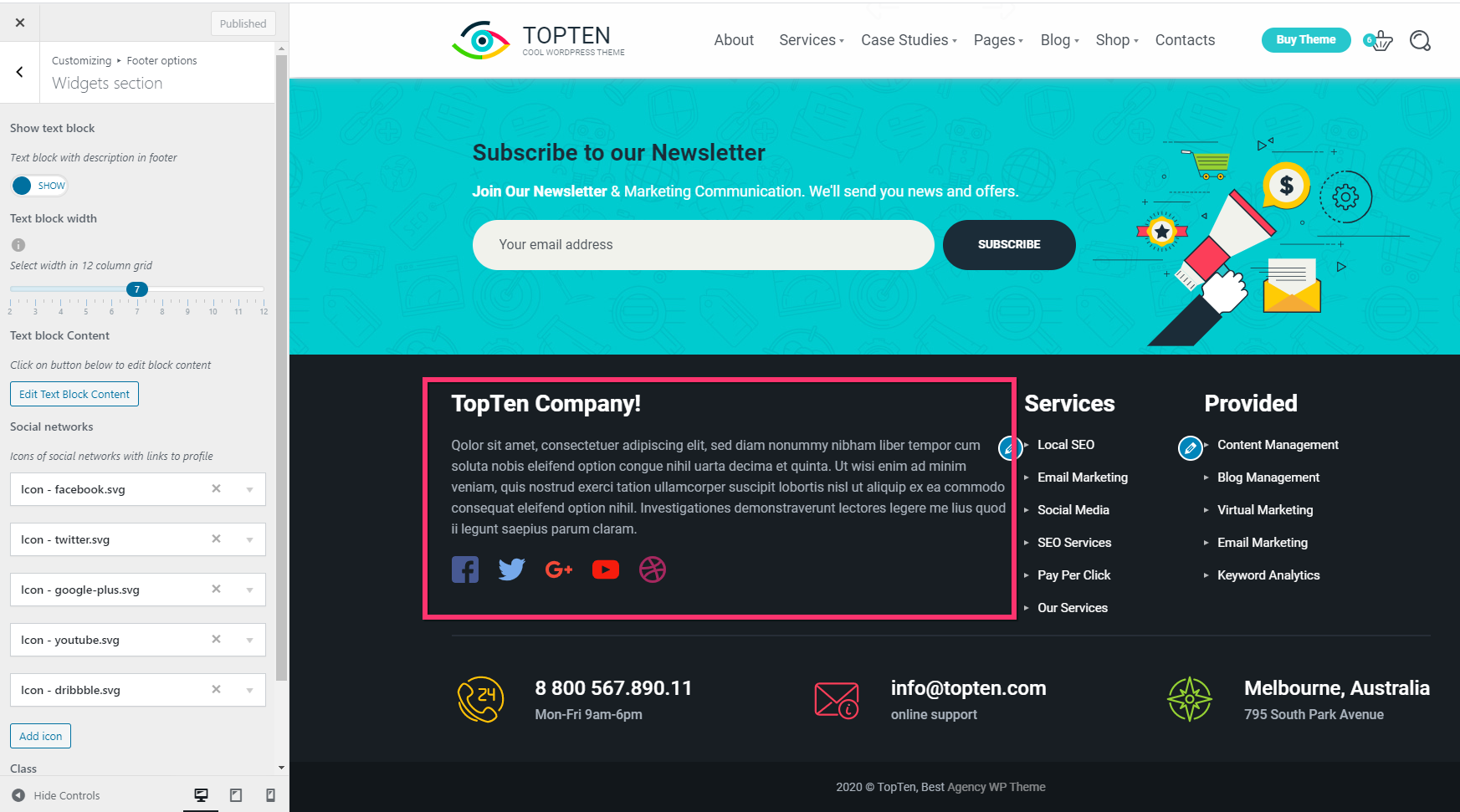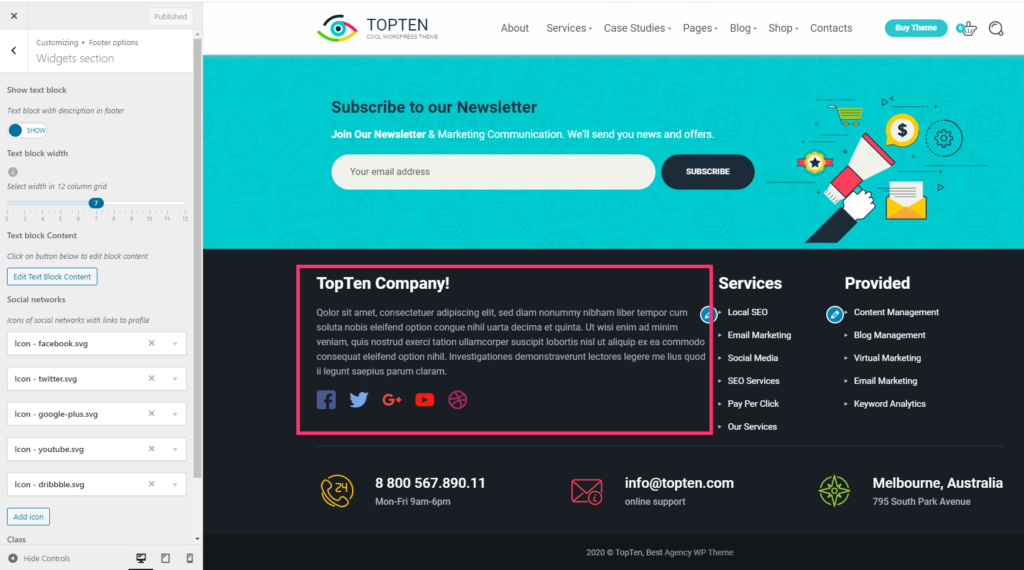 The provided options are as follows:
Show text block – you can enable or disable text block.
Edit text block content – click on this button to open Text Block editor. Here you can enter title and text, that will be displayed in the text block.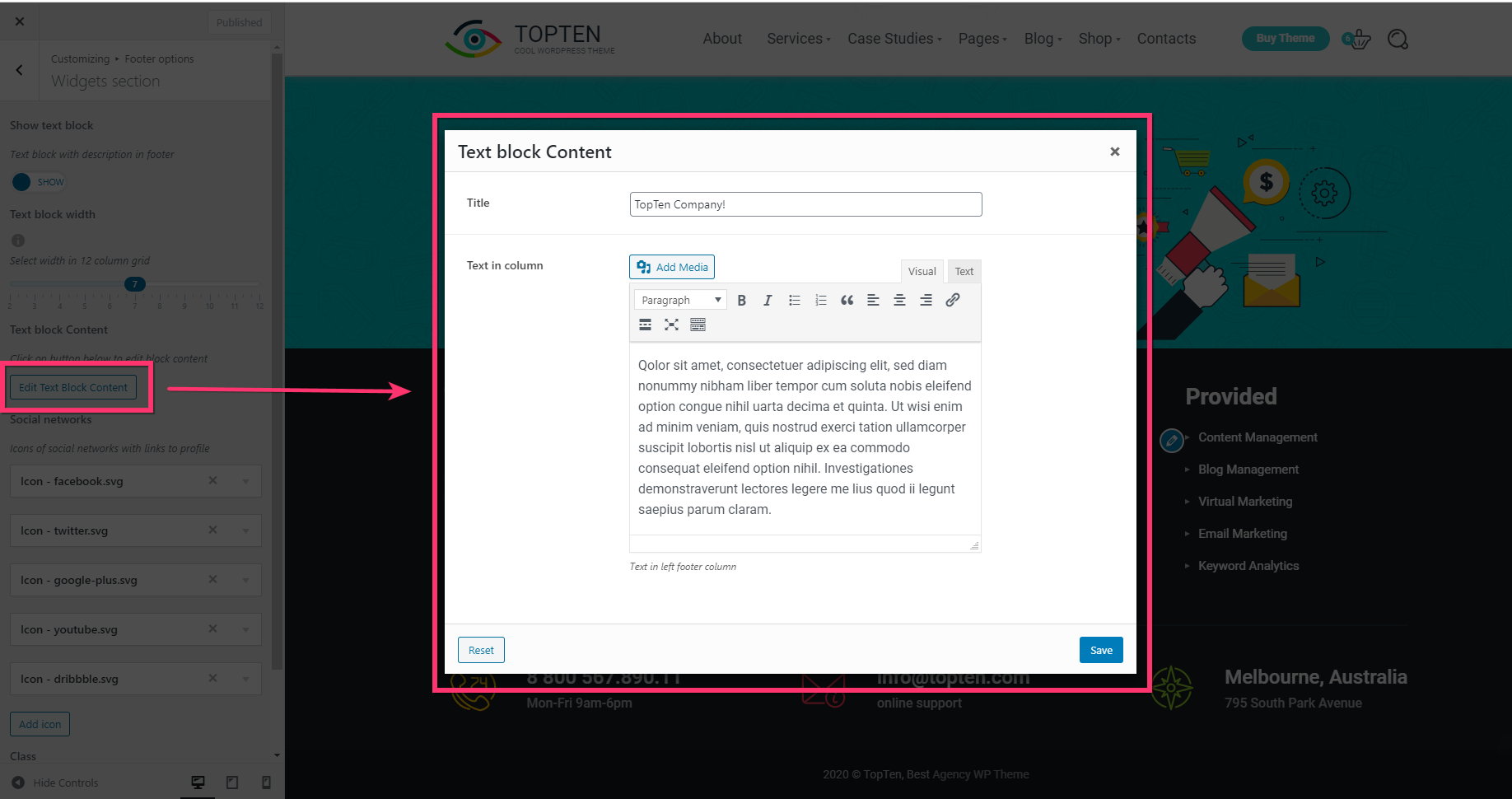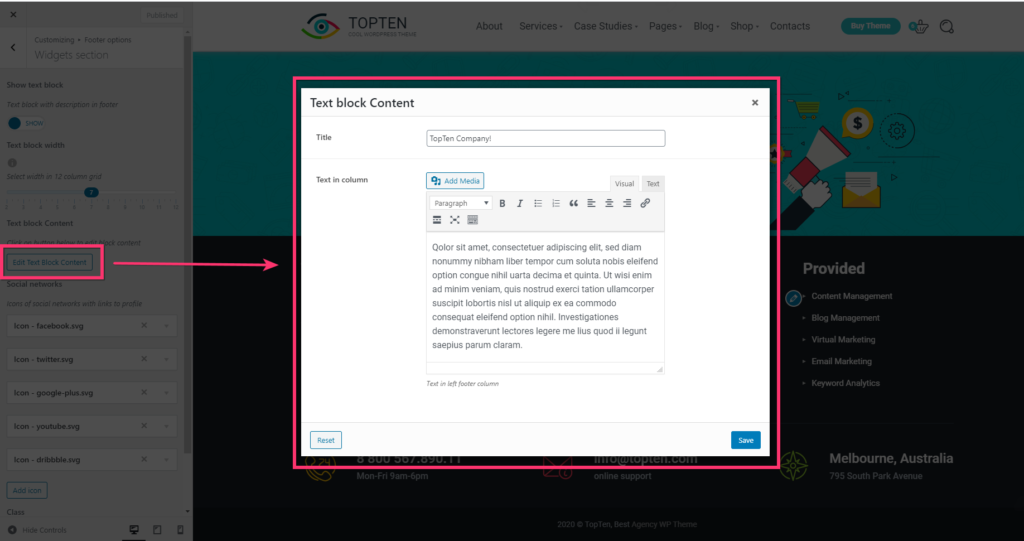 Text block width – you can control the width of the text block. The width is measured in grid columns.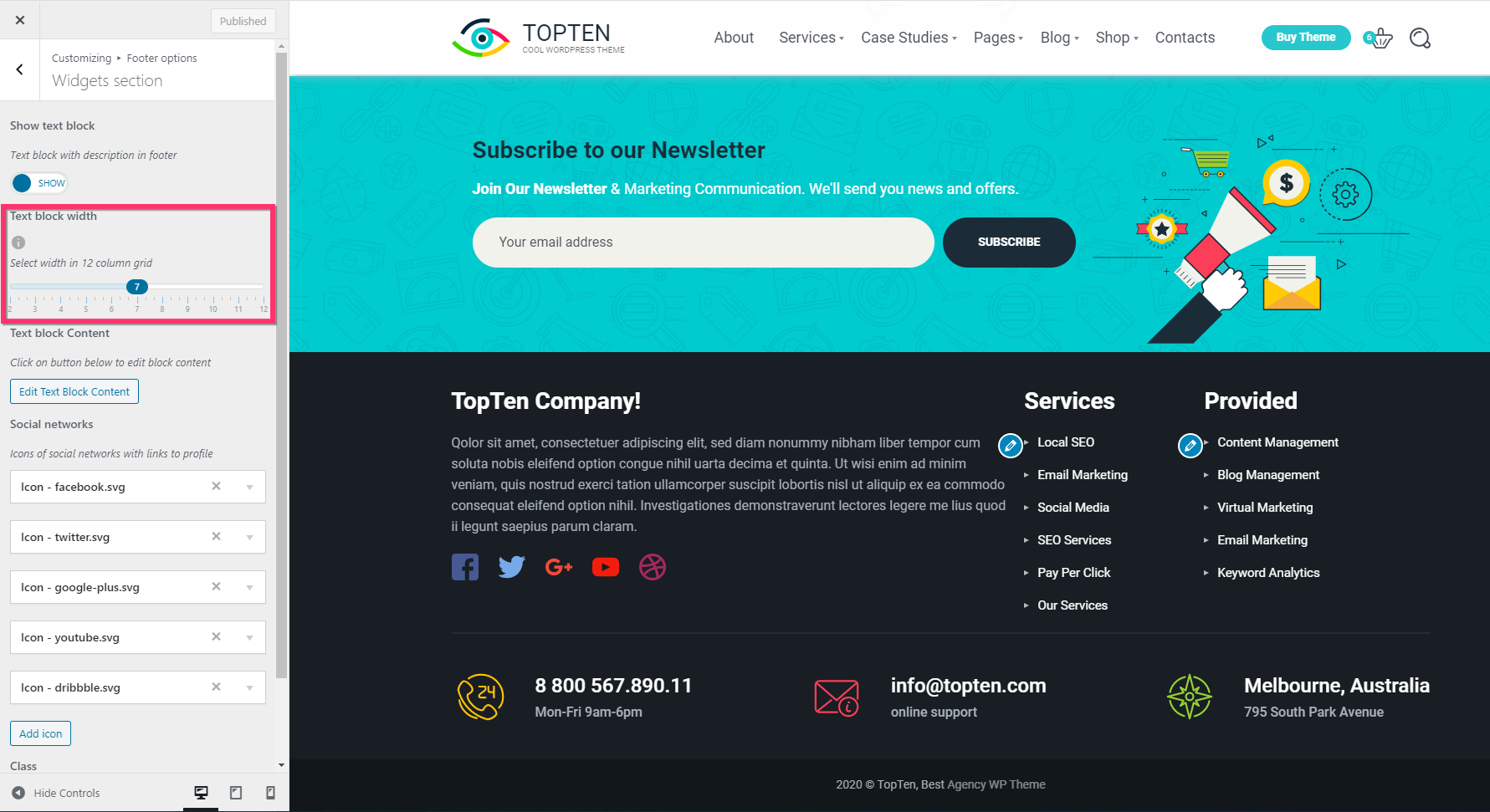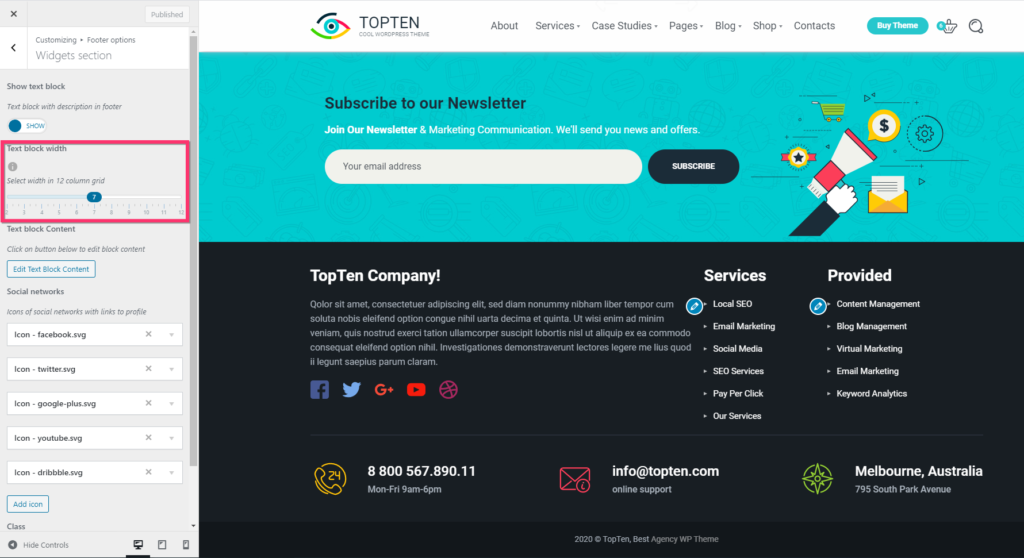 Social networks – this option lets you display social icons under the text block. Simply click on the Add icon button and enter link to your network account and select corresponding icon from the dropdown list.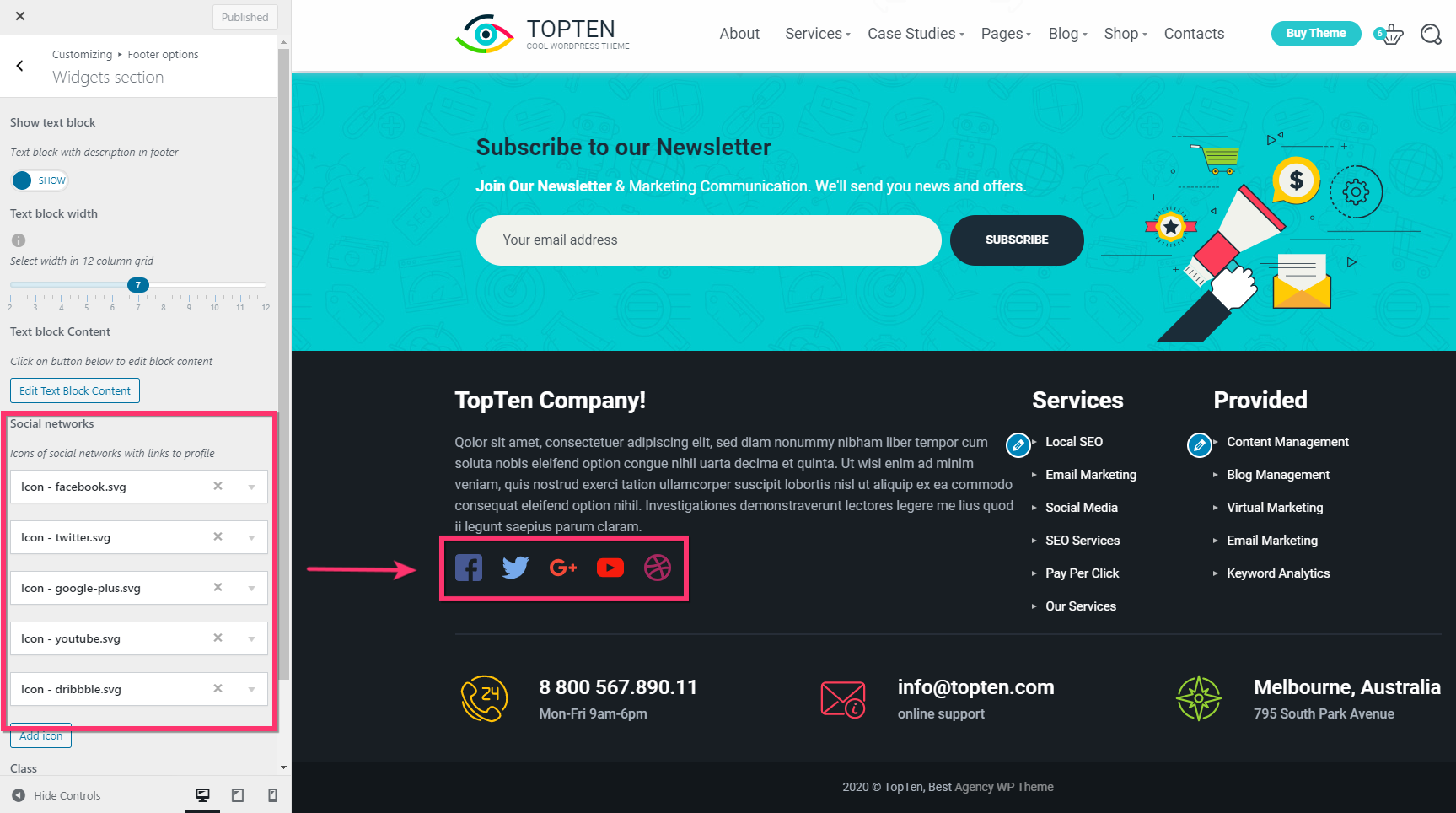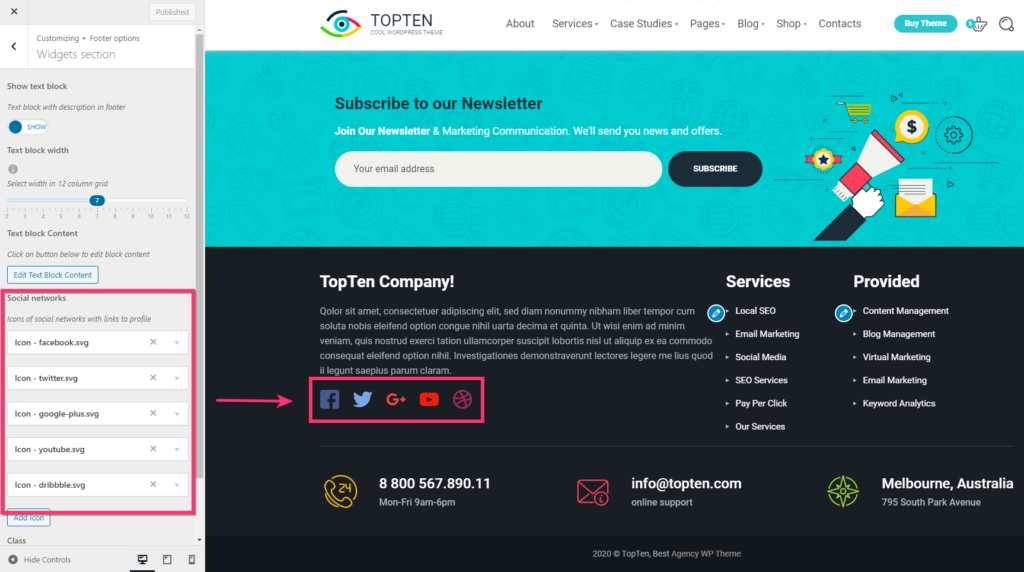 Contacts section
Under 'Contacts section' tab you can control contact information, like email address, phone number and physical address. Simply click on the Add box button and fill in requird fields. To remove the box, click on the cross icon.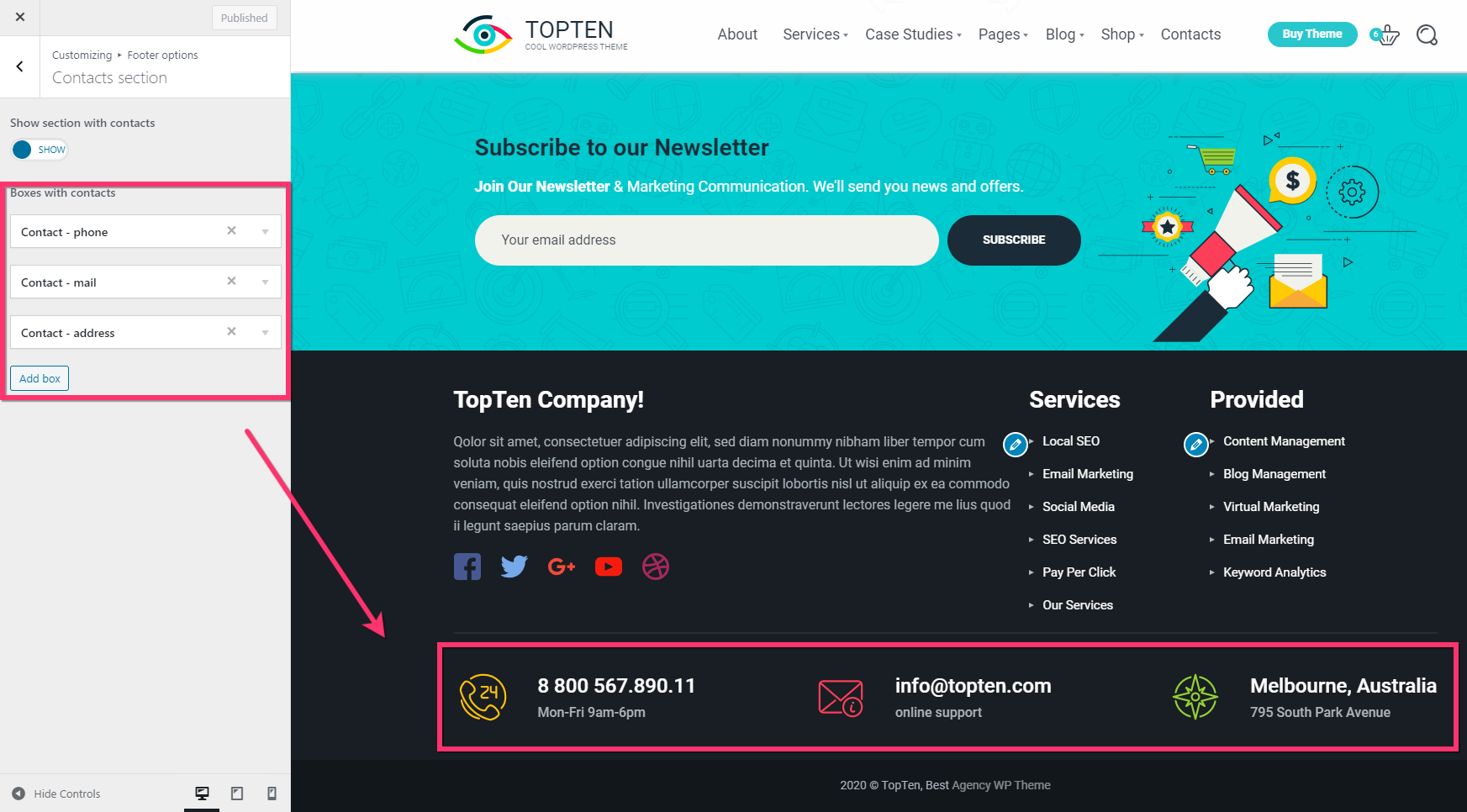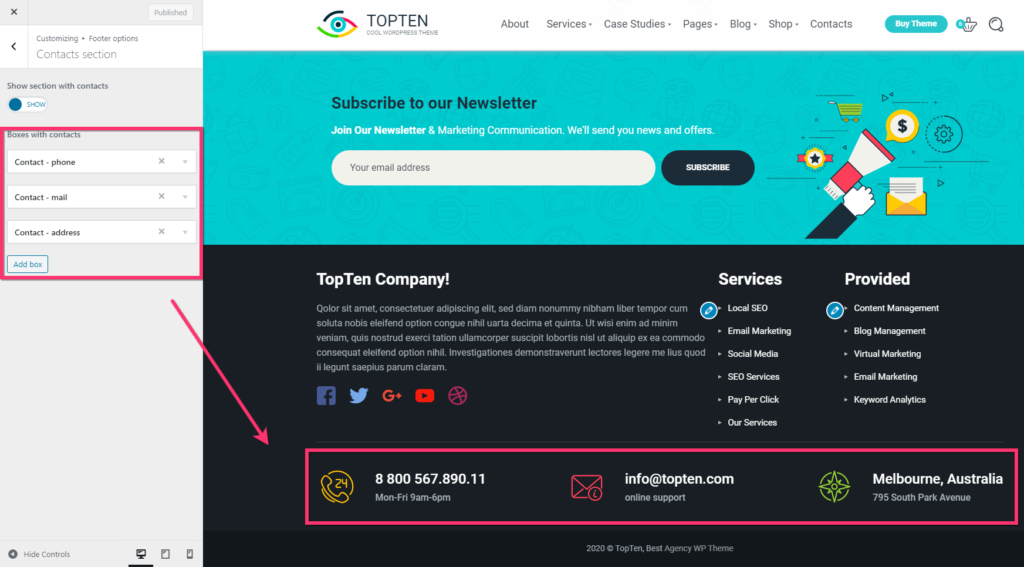 Copyright field
Copyright field options let you control style of the copyright section. You can adjust:
Copyright text – enter custom text to the copyright section
Background color
Section height: large, medium or small
Text color.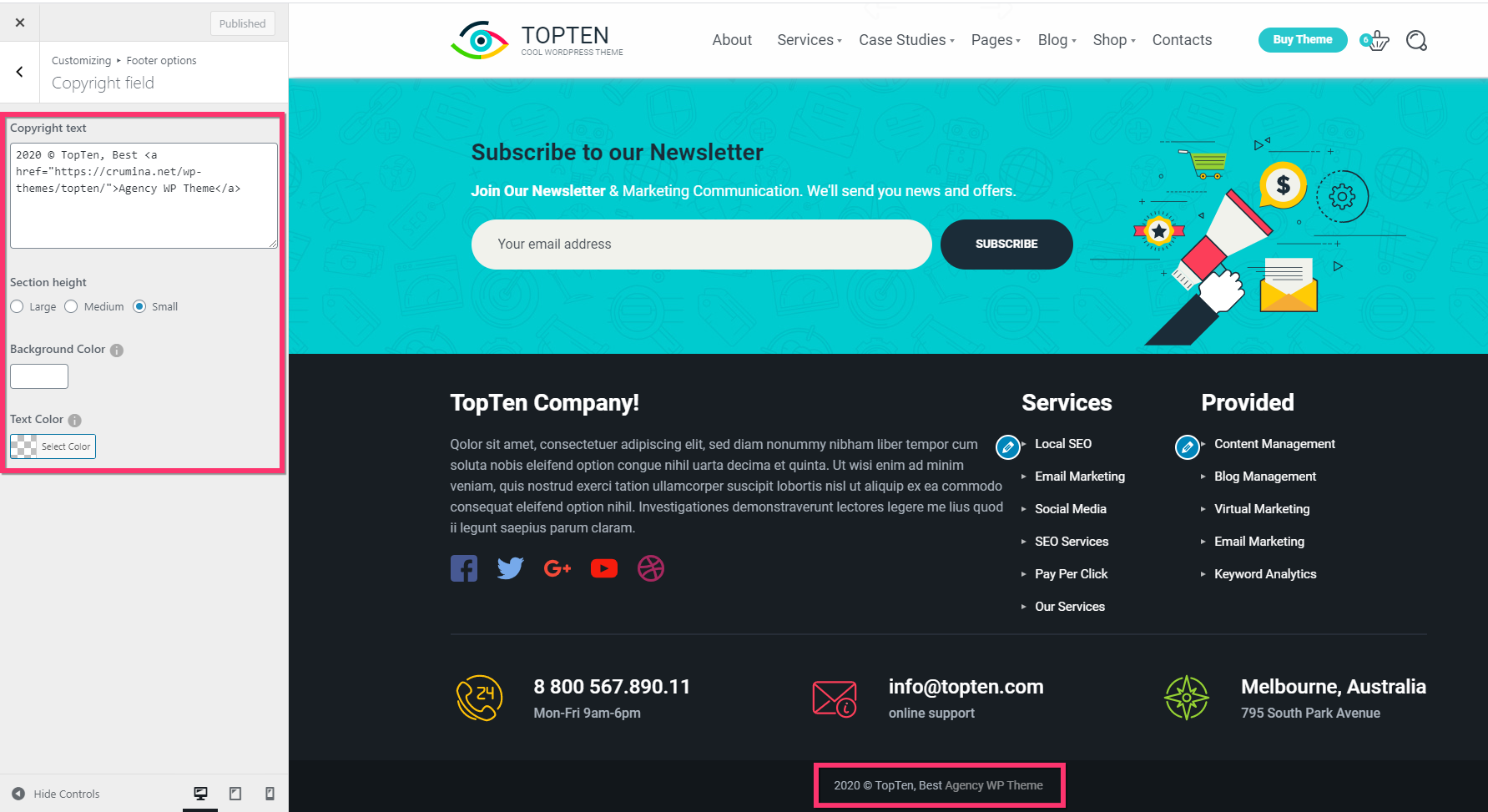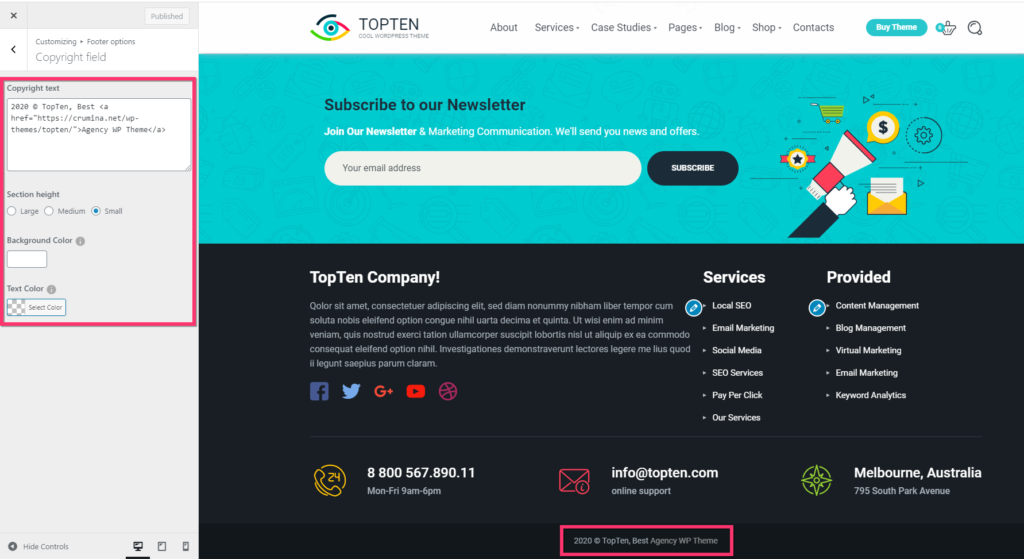 Adding widgets to footer section
Beside all above mentioned features, you can add other widgets to the footer area. Widgets can be added via Appearance>Widgets>Footer widget area section.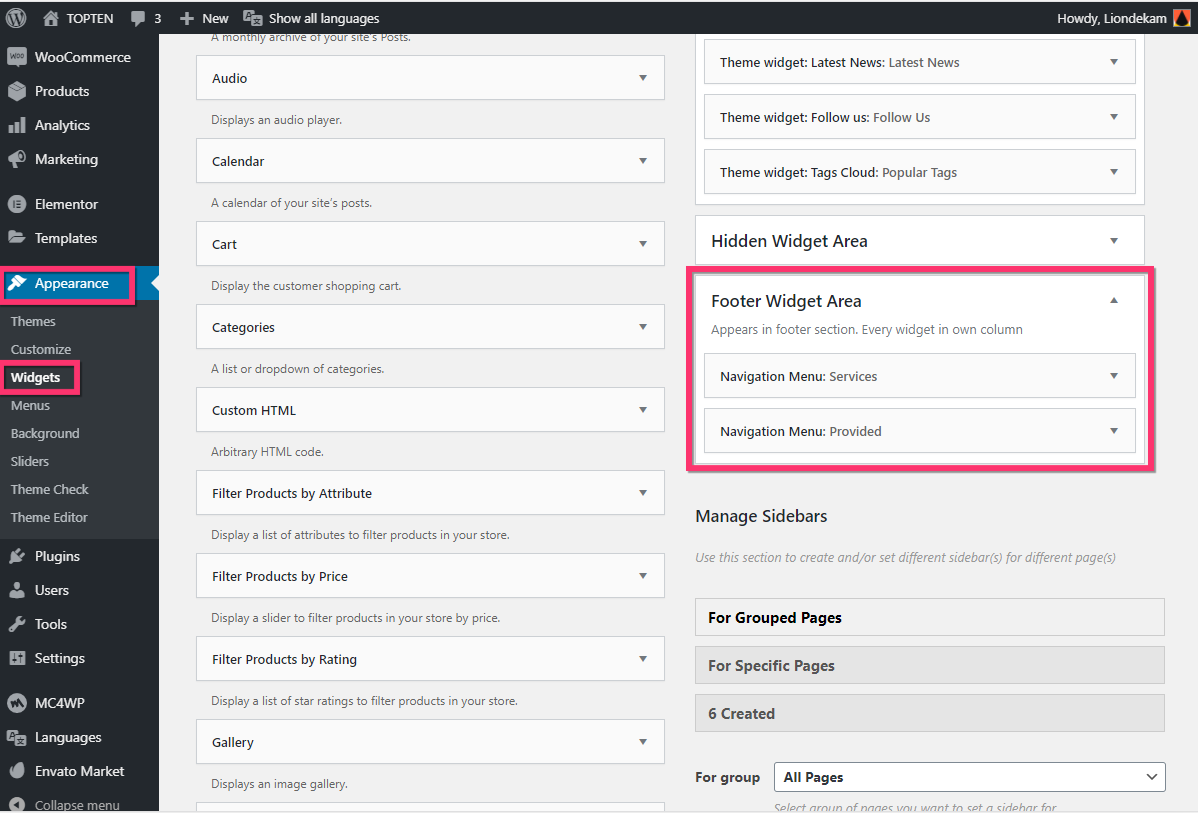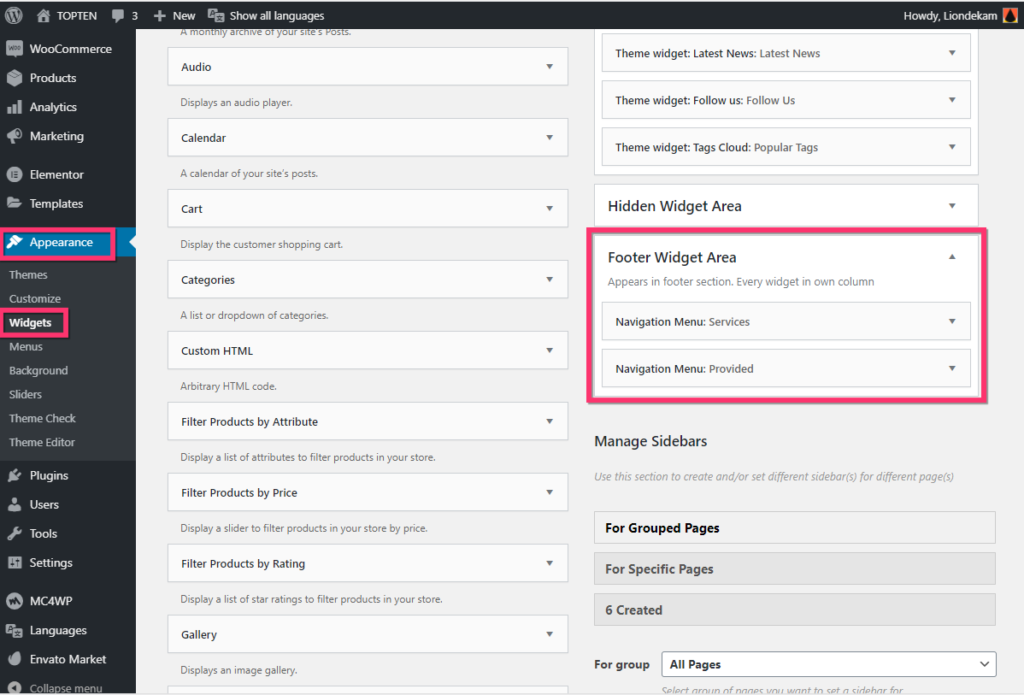 The widgets used in the footer in the Seosight demo page is called Navigation Menu. It is displayed on the right-hand side of the Widgets section with custom text.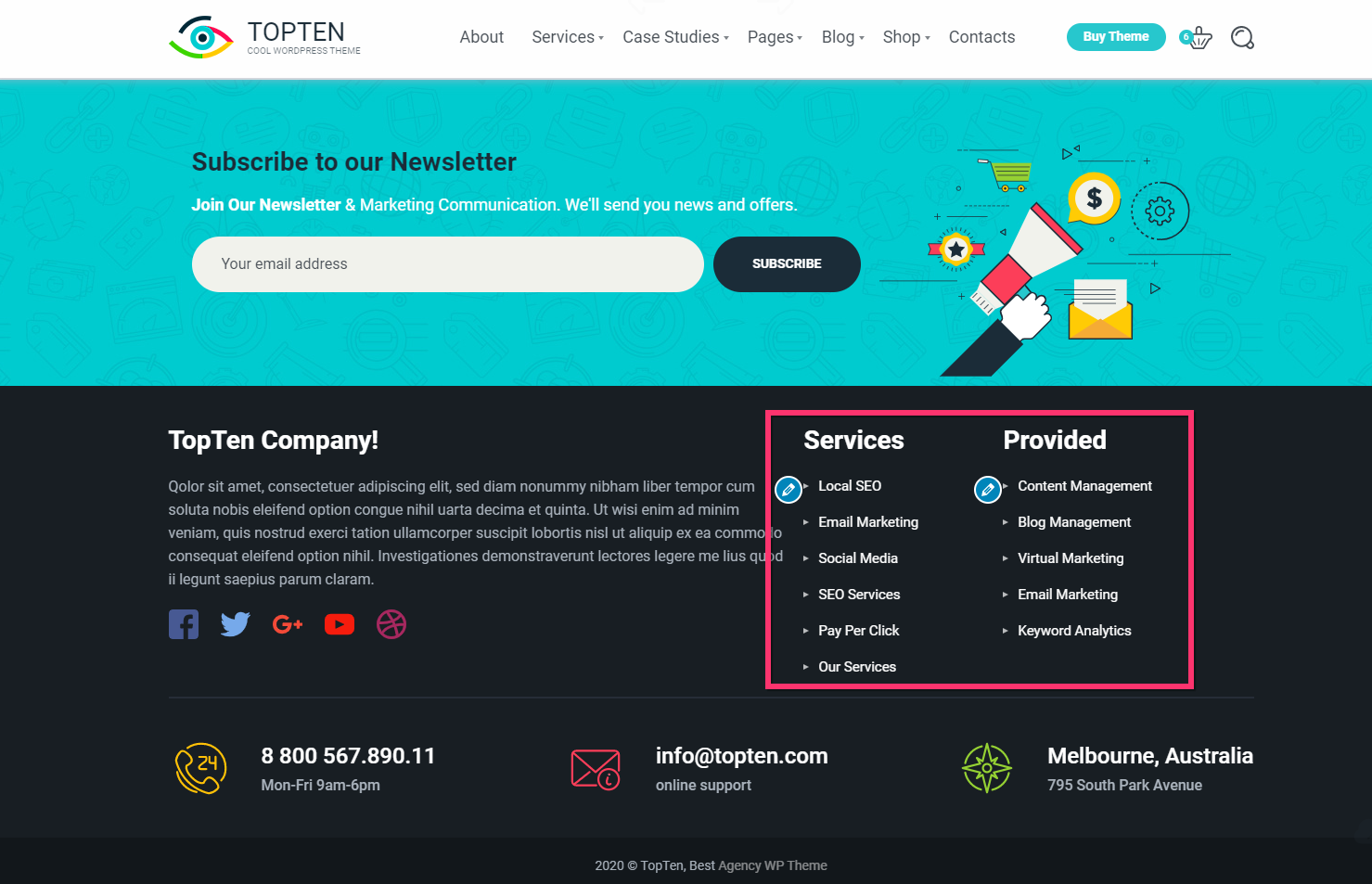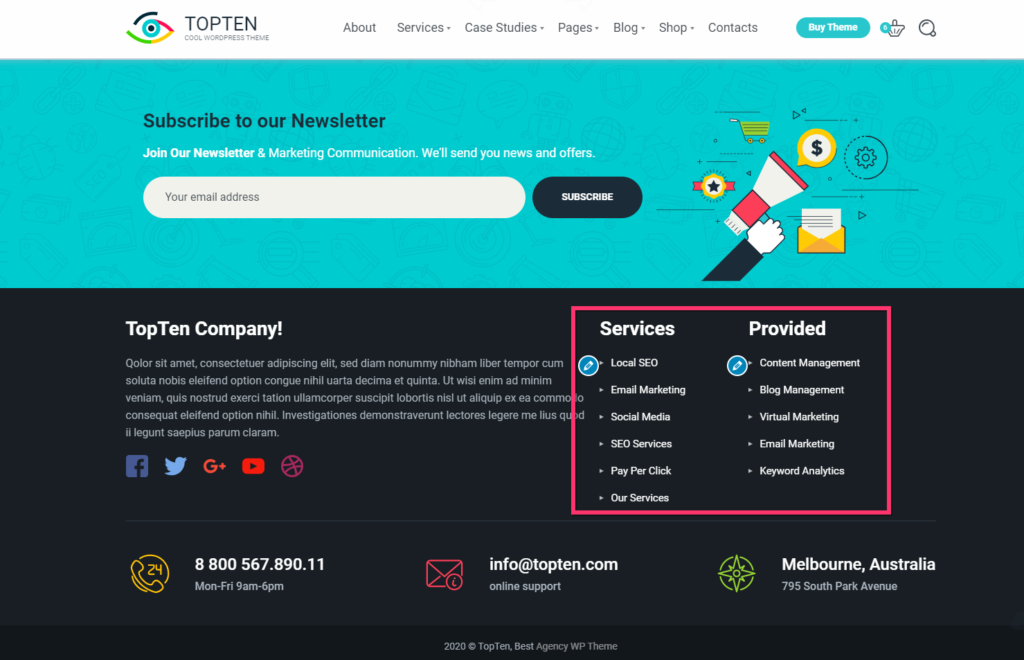 Position and size of the footer widget depend on the width of the left hand text. It occupies 7-columns of the row in demo site, that lets the menu widget stand beside it in the vacant 5 columns. If the the left hand text would occupy 12 columns, the menu widget would start the new row.
Scroll Top Button
The scroll-to-top button can be customized under Customize > Footer options > Scroll Top Button tab.
There are only 2 options:
enable/disable the scroll-to-top button;
make the button fixed.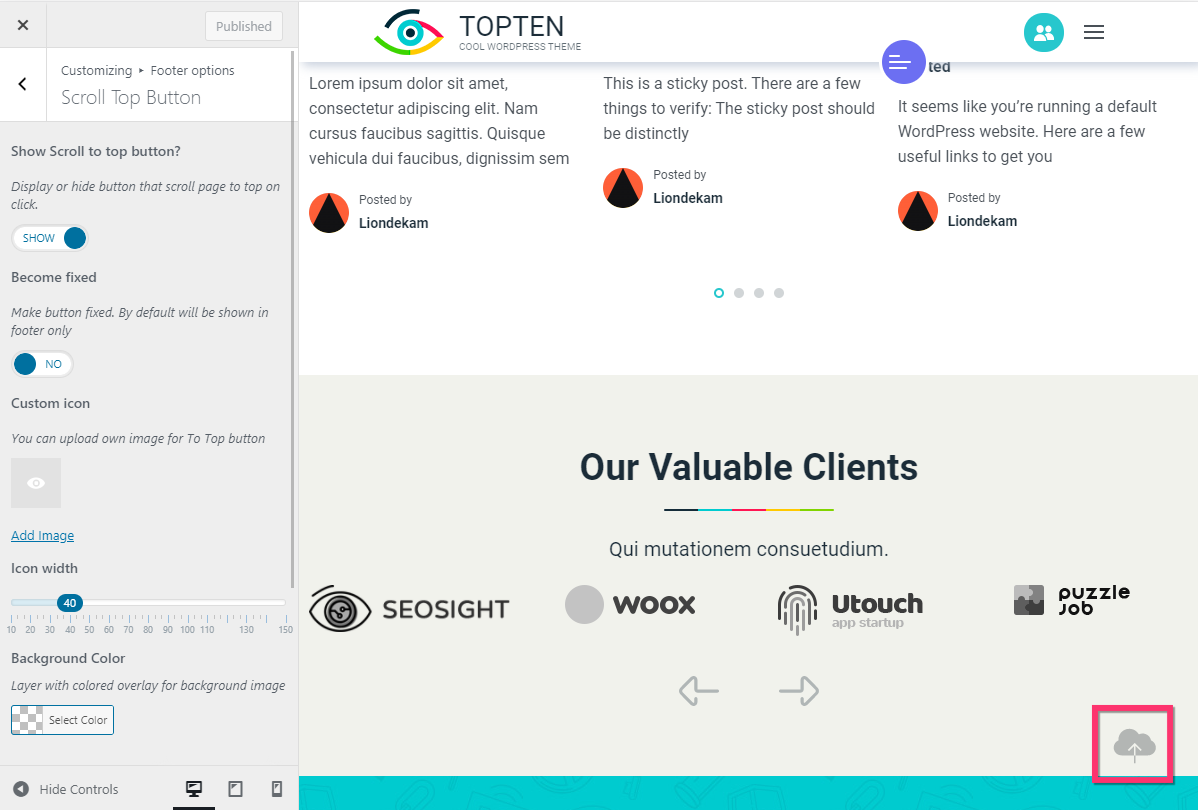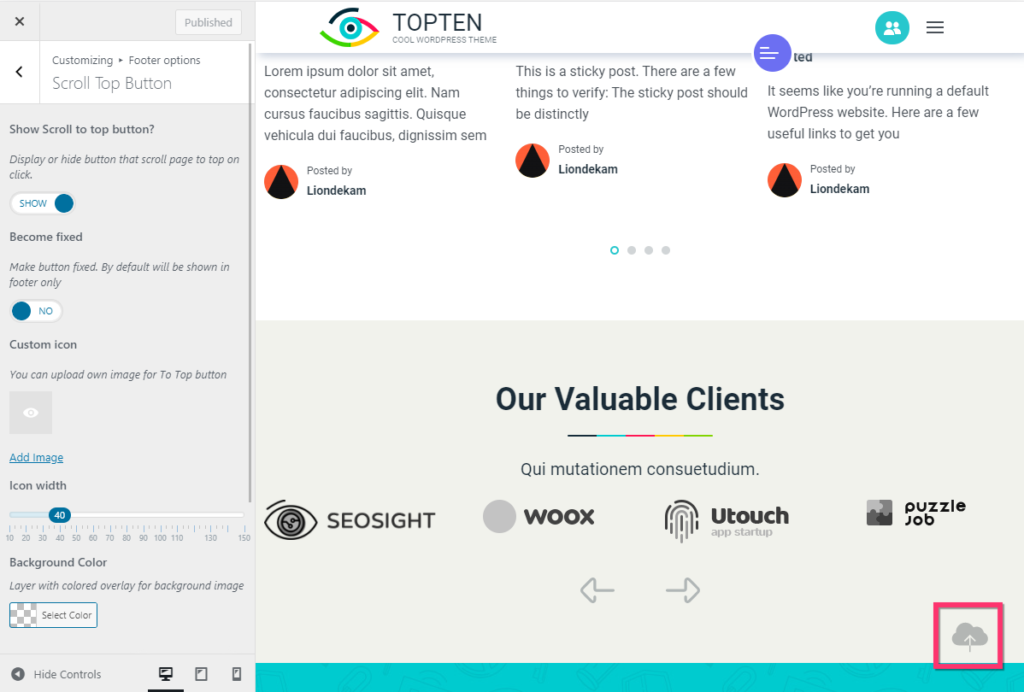 When you are ready, hit the Save & Publish button.