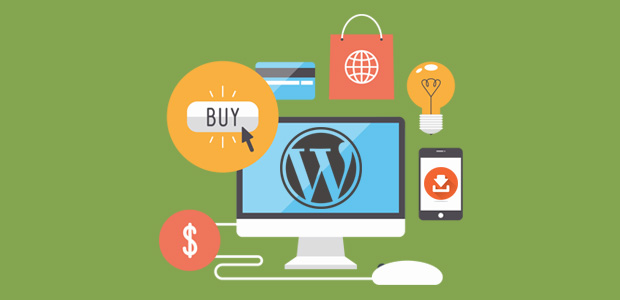 How to create a Landing Page (Briefly)
How to create a Landing Page (Briefly)
Landing Page is a website that consists of only one page. Usually it is created for commercial purposes. Such website is used to promote products and services, sometimes it is used for collecting contact data and forming a client base. Landing Page advertises the services of small business, holding meetings, webinars, emphasizing the strengths of speakers, downloading an e-book or brochure with tips, subscriptions to news and products that you offer (purchase of a product). Creating a Landing Page is easy, simple in the performance for both beginners and experts in web-development.
WHAT TO CHOOSE?
The first stage is choosing a platform. The most common ways to create Landing Page are WordPress and HTML templates.
The huge advantage of WordPress Landing page is the speed of its loading and the ability to edit from the admin dashboard.  WordPress allows to make Landing Page convenient for filling and editing during website creating. Unpretentious landing pages created on clean HTML do not allow you to easily edit content without CSS and HTML knowing tags and styles.
To create a Landing Page, you first need to get appropriate template. There are three ways to develop a website: 1. Free theme 2. Premium WordPress Template 3. Online services for creating websites
The first variant is the cheapest one, but it has a number of drawbacks: lack of support means that the user is left alone with his problems, also it is doubtful whether the code is clean. Online services for creating sites can be more effective, but often their cost is high, and all corrections need to be paid additionally. As a rule a premium theme will give more opportunities, because the author takes care about its functioning, that's why the customer gets support on solving any issue, that may arise while using the template.
So the best variant is to choose a premium WordPress theme, because of a great number of customization options, helpful support, magnificent design, accurately created code and user-friendly interface.
IRREPLACEBLE ELEMENTS OF LANDING PAGE
The second stage is the concept creation and its embodiment into reality. Remember that the main goal of the Landing Page is to attract visitors and turn the conversion into real customers of the product. It`s recommended by web-developers to create a 5-block website.
In our opinion, the best assistant in creating Landing Page on WordPress is KingComposer built-in some of our themes (like SeoSight, Utouch). Its intuitive interface allows you to focus on two main things for visitors: content and usability. Seosight template has many opportunities for the outstanding look of Landing Page. All you need is just select an item from the list below and start editing it, adjusting styles, background, font, color scheme, placement of elements according to your desire.
Banner.

Its main function is to attract the user's attention. The role of the header on the Landing Page is to persuade the visitor to pay attention to the content of the page. Here you need to submit information about your offer for a visitor and promote to scroll down a page. Bright title, adaptive row, clear subtitles are its strengths.
Product Story 

It is necessary to tell what kind of product you offer, its value, its purpose. The content of your Landing Page should answer one simple question: what makes your product or service better than your competitors? But you do not need to say this directly, because visitors may get the impression that you are praising yourself. Help the user to understand why he should choose your product. Choose one of KingComposer elements like slider, image, video, info list to highlight advantages of a product or service.
Benefits of your product.

It will be desirable to show all the advantages of products and the way the website visitor can use them. Demonstrate to potential customers what benefits they will receive after buying your product, what options are available. First, this approach will allow personalizing the experience of interaction with Landing Page, and secondly, it will lay the foundation for establishing strong and trusting relations between the buyer and the brand.  It will be better to use Image gallery, Info list slider, Feature Box to show them.
Reviews.

They help the user to evaluate your product via the words of other people. Reviews should be more than a couple of lines and tell not only about how good your product is. They should tell visitors how your existing customers were able to solve a problem with the help of your service. Greater efficiency can be achieved if the review is written by any authoritative person in the industry or the market. Reviews, success stories, guarantees are the best things you can add to this section.
Subscription Block.

Landing Page is always created for a specific purpose. Now it is time to drive the user to real actions. Subcription form,  Instagram, Twitter feed, Facebook Post, Contact form, Call to Action Button are your assistants in creating a successful page.
Domain & Hosting
When the basics is well thought-out and a draft of Landing page is ready, it`s time to register a domain for the website and choose hosting. You need to take care of the page loading speed. The conversion will be higher if the website is optimized for search engines and created Landing page is on Google top list.
CONCLUSION
If you want to increase popularity of the product and attract more customers, the easiest way is to launch Landing Page. Target pages will help you achieve your conversion goals in the most optimal way.
In order to create your first Landing Page, we invite you to join the ranks of users of the Crumina WordPress Themes. Our tools are convenient and intuitive. Just follow the directions in this article, and you will certainly succeed.