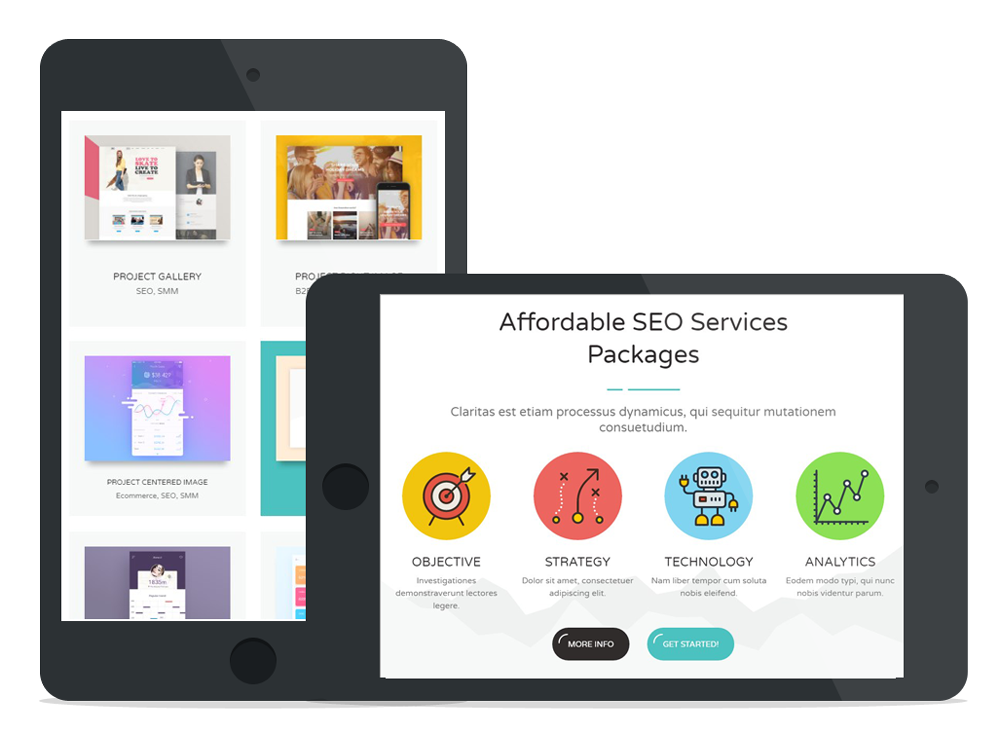 6 reasons why premium template is better than free
Premium templates are commercial themes, which you can use on your WordPress website. If you are a beginner, buying a commercial theme for WordPress will be an excellent investment of your time and money. Companies like Crumina produce well-designed WordPress themes, offering regular updates and quality support. So customer is supplied by the latest versions of template and guidelines from the author on how to use it.
Why do people choose premium WordPress templates?
1. Design
Free templates can look good, but their design is so limited that you simply can`t find something unique for yourself. Premium WordPress themes are developed by an experienced and professional team of designers who are interested in making their products sell well. Crumina not only makes well-designed templates, but gives the ability to customize them. Often such templates include dozens of ready-made layouts for different spheres, and you can choose any. For example, Utouch is perfect for business and startup, SeoSight perfectly meets the needs of SEO, digital marketing agencies. If you want to create your own layout based on the template, there is the KingComposer PageBuilder, which allows to change page blocks as you desire.
2. Feature set
Premium templates include many features that you do not get if you decide to use a free template. For example, there are tools for sharing social networks, dynamic galleries, SEO-optimization, multiple widgets and responsive design in premium themes. Moreover, Crumina team tries to make sure that their templates work correctly with various plugins, so Crumina team will necessarily test them for compatibility before the release.
3. Amazing customization
Advanced settings is one of the significant advantages of premium templates. Unlike free templates, you can profoundly customize your site design. So you can make it exactly as you want it to be.
4. Enhanced security
Free themes are not always updated regularly, so they have an increased vulnerability. In addition, regular updates are provided for premium WordPress Themes, that will help protect your site from hacker and other malicious attacks.
5. 100% responsiveness and adaptation for mobile devices
The share of mobile traffic is constantly growing and it can reach 50%. It is your potential customers, who you should not lose. In addition, search engines are more willing to increase the position of sites, adapted for mobile devices. Crumina premium templates, unlike free ones, are responsive and mobile-friendly.
6. Technical Support
Each of Crumina templates has a detailed documentation and training videos, but even if you face any issue, the support team is always there to advise and offer a solution. If you buy a premium Crumina template, technical support is valid for half a year with possibility to prolong support period.
What would one pay attention at while choosing a template?
Stylish design
Comprehensive responsiveness and adaptation for mobile devices
Cross-browser
SEO-optimization
Page building tools provided with templates
Supported and bundled plugins
Regular updates
Author response time and average template rating
Qualitative documentation and included support service
While creating the website it is not necessary to put into the budget fabulous $1000 for its development. But at the same time it is worth noting that saving money on the template WordPress doesn`t make sense, because you will lose more in the long run, preferring a free template. Cheapest is the dearest. Therefore it is better to buy a proven premium WordPress template. Good luck with your choice and wish you more traffic!